Bel Fuse Inc. Launched its New Website: www.belfuse.com
Bel now has a unified presence online for all of its brands including: Cinch Connectivity Solutions, Bel Power Solutions & Protection, Signal Transformer, Stewart Connector, Bel Magnetic Solutions, and TRP Connector
Bel Fuse Inc., a leading global manufacturer of products that power, protect, and connect electronic circuits, is pleased to announce the launch of their new website at www.belfuse.com.
Dan Bernstein, president and CEO of Bel Fuse Inc., said, "After the recent acquisitions of Power-One and Emerson Connectivity Solutions, Bel recognized the need for a unified website presence for all of its brands, products, and businesses. After considerable feedback from our sales representatives, distribution partners, and customers, we redesigned the website with a key focus to make it user-friendly. Special attention was given to the Engineering users to assure that the relevant technical documentation was quickly and easily accessible. This is one of many investments Bel is making to simplify engagement with our customers."
In addition to bringing Bel together and modernizing our online presence, Bel's new website features:
Enhanced Search and Detailed Filters: Enhanced search capabilities include search by: company, product, industry, and keyword, as well as a parametric search, making it easier than ever to find product, service, and support information. Detailed filters on the series and product pages facilitate data sorting to simplify finding part numbers and quickly pare down lists to specific details.
New Resource Center: Bel consolidated multiple engineering and customer-support tools from all of Bel's businesses and brands into one location, including rewriting and updating several tools, such as the Competitor Cross Reference.
Mobile and Tablet Friendly: Bel's new website is built on a scalable CMS, making it easy to deliver compelling, dynamic user experiences, regardless of the device, platform, or channel it's accessed on.
Customer Support: Accessing technical and sales support has never been easier! Product pages include a support tab for sending an email directly to customer support for the product or brand you are viewing or to submit an RFQ (as applicable). 
Improved Product Descriptions, Specs, and Features: Product pages have been expanded to include detailed descriptions, specifications, and feature lists to provide visitors with all of the technical details, data sheets, drawings, certifications, and other related documentation in a single location.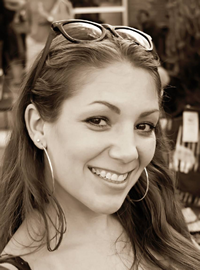 Latest posts by Christine Stieglitz
(see all)