April 2021 Connector Industry News
Summary coverage of upcoming industry events, as well as recent award, partnership, promotion, personnel, facility, distribution, standards, association, and certification news from across the connector industry.
April 2021 Connector Industry News
April 2021 Connector Industry News > Event News 
TTI, Inc. and Phoenix Contact are presenting a new webinar, "E-Mobility Market and Charging Trends in the All-Electric Society," at 12:30pm EDT today, April 20, as part of the Charged Virtual Conference on EV Engineering, which is free to the public. Presenters Vince Carioti, Director E-Mobility North America at Phoenix Contact, and Lyndsey Walling, Product Marketing Manager E-Mobility North America at Phoenix Contact, will discuss how the shift towards electric vehicles is one of the foremost drivers in the increasingly global pursuit of an all-electronic society, as well as share key insights into the markets, applications, and future of this fast-changing industry.
The Weidmüller Digital Conference — a three-week deep-dive into smart industrial connectivity designed to help attendees empower their business — began last Tuesday, April 13, and will run through Tuesday, May 4. Highlights of the event include expert-led presentations on topics including panel building, IIoT, cloud technologies, innovative product introductions, complete process optimization strategies, future-proofing designs, and improving efficiencies; live question and answer sessions; and a virtual trade fair booth replete with various technical resources related to panel building, IIoT technologies, high-reliability connectivity, and innovative solutions for intralogistics, the process industry, photovoltaics, wind energy, and e-mobility. Event categories include Business Talks, which will feature management from sales and product divisions sharing insights, strategies, and advice for leveraging smart industrial connectivity to drive your business forward; In-Practice Webinars, which will focus on the practical use of products and solutions in applications and demonstrations; and Expert Sessions and Future Talks, which will address topics including future markets, industry solutions, and innovative products designed to increase efficiency, optimize processes, and provide tangible added value in short, concise sessions. Registration is free and those who wish to participate can register for individual presentations by visiting the online conference program.
Würth Elektronik's annual virtual specialist conference, WE Meet @ Digital Days, will span four full days this year — 8:00am to 6:00pm April 26th to 29th — and offer a comprehensive program including a wide range of expert-led, English-language lectures aimed at sharing practical tips, background information, and application examples for EMC, power and thermal management, wireless power, and many other circuit design technologies. These lectures will also address the current state of component technologies, as well as projected future developments, and each will be accompanied by interactive question and answer sessions to help ensure comprehensive understanding. Other specialist-led presentations during WE Meet @ Digital Days 2021 will showcase the latest developments in passive and electromechanical components, power modules, optoelectronics, automotive electronics, frequency products, wireless connectivity, sensors, and custom magnetics. Most presentations will be around 30 minutes long and offer a chat function that makes it easy to get in direct contact with relevant Würth Electronics engineering experts, and all of them will be made available for download shortly after the live presentations conclude. In addition, a virtual trade fair booth will provide attendees with quick and easy access to the latest product catalogs, product presentations, and other useful technical resources. Registration is free and those who wish to participate can register for individual presentations by visiting the online conference program.
Last week at Hannover Messe, HARTING promoted its new Connectivity+ approach, which aims to leverage forward-looking technologies, such as DC power supplies, electromobility, and Single-Pair Ethernet (SPE), to address global societal megatrends including sustainability, demographic shifts, and de-globalization, which the company views as closely intertwined with the technological megatrends of autonomy, digitalization, and modularizations. For example, since many renewable energy and energy storage technologies utilize DC power, DC connectivity technologies like its Han S connectors are critically important to achieving greater efficiency and sustainability. Similarly, its Han 300A Module, Han Shielded Power Module, Han Pneumatic Double Module, Han-Modular range, and Han L32 B size connector enable space-saving, future-proof connectivity in demanding industrial applications. HARTING also showcased its T1 industrial interface for SPE and new har-modular connector, which offers developers a modular construction kit with a trillion possible combinations, all easily accessible using an online configurator that makes it significantly quicker and easier to adapt interfaces to a specific PCB layout and task and develop new industrial devices.
Smiths Interconnect is presenting a new webinar, "Understanding Which RF Filter Technology Works Best for Your Next Module Design," on Tuesday, May 25. The webinar is scheduled for 11:00–11:45am EDT and will examine the different RF filter technologies, including conventional, emerging planar chip, and thin- and thick-film technologies; evaluate key parameters for choosing an RF filter, including frequency band, rejection criteria, insertion loss, package size, and mounting style; and address current and future RF filter trends.
Smiths Interconnect is presenting, "Optical Interconnects: Addressing the Unique Challenges in Space Applications" at 11:00am EDT on Thursday, June 3. This webinar will explain why ruggedized and SWaP-optimized optical communications in space are critical to further extending global high-speed connectivity networks to remote territories and open oceans using LEO and GEO satellites.
April 2021 Connector Industry News > Award News
TTI, Inc. recently announced the winners of its prestigious 2020 Supplier Excellence Awards, which recognize peak supplier performance in terms of numerous quality metrics including on-time delivery, receiving quality, customer-reported quality, administrative quality, operations and business systems, and performance measurements such as sales and management support. In the Americas region, Bourns Inc., KEMET Electronics, KOA Speer Electronics, Nichicon, TDK, and Yageo all earned TTI's highest honor, the Platinum Award, which recognizes honorees for having earned Supplier Excellence Awards for five or more consecutive years. KOA also earned TTI's Diamond Award for the highest overall point achievement, as well as its Best Quality Award, which is presented to the supplier that scores highest in each of the quality categories, for the eleventh year in a row. The final Americas Supplier Excellence Awards were presented to Vishay, which earned a Gold Award, and Molex, which earned a Silver. In addition, TTI's 10th annual Global Operations Excellence Award, which recognizes the supplier who earns Supplier Excellence Awards in all three TTI regions — Americas, EMEA, and Asia — and scores the highest total number of points globally, was presented to Bourns for a record sixth time.
April 2021 Connector Industry News > Partnership, Personnel, & Acquisitions News
Sager Electronics promoted Shannon Freise to Senior Vice President of Operations. Freise has been with the company for more than 23 years and, in this new role, will manage various functions at Sager's three North American distribution centers — including information technology, e-business, quality, logistics, and manufacturing operations — as well as more than 130 members of the Sager Electronics team.
Smiths Interconnect entered into a contract with Mitsubishi Electric Corporation to help support the development of a G-band satellite-based antenna system for the Japan Aerospace Exploration Agency (JAXA). Smiths will leverage its unique combination of millimeter wave component and subsystem expertise, in addition to its proven heritage in both space applications and antenna system designs, to design and develop a component with a dual-band millimeter wave antenna and receiver that's optimized for integration into JAXA's advanced microwave scanning radiometer 3 (AMSR3). The AMSR3 is designed to receive microwave radiation from the Earth and will be mounted on the Global Observing Satellite for Greenhouse Gases and Water Cycle (GOSAT-GW) to assist in preventing disasters attributed to global warming and climate change, as well as help advance scientific and technological methods that enable more accurate prediction of climate change. Smiths' fully integrated antenna and receiver component will be an integral part of the AMSR3 system, providing both the frequency and the bandwidth that the GOSAT-GW mission requires.
HARTING, which supports the entire energy process chain — spanning renewable energy generation technologies to decentralized energy storage systems and the DC infrastructure that interconnects them all the way through to e-mobility charging plugs — is supplying charging solutions for Volkswagen's modular e-drive system (MEB), as well as the Audi e-tron and the Porsche Taycan platforms. The company promoted these e-mobility partnerships at Hannover Messe last week and also introduced new AC and DC charging solutions: the Innogy Wall-Box, which is suitable for use in both public and private sector charging stations, and a new DC charging solution, developed in cooperation with Porsche, that can transfer very high power to a vehicle's energy storage system for a short time using an innovative cooling technology that reliably maintains all necessary parameters.
Lumberg has been producing customized, high-current contact elements for Tier 1 automotive suppliers for more than 15 years. These specialized components are essential for frequency conversion in applications including mechatronic modules and control units and have been deployed in millions of automobiles ranging from more economical vehicles like Volkswagens to high-end luxury vehicles like Rolls-Royce. In recent years, these high-current contact elements have proven especially beneficial in hybrid- and electric-drive vehicle applications including control units, battery storage systems, and on-board charging modules, as well as in industrial electric motors, and both of these market segments have been experiencing significant global increases in demand inspired by megatrends including sustainability, efficiency, DC electrification, and e-mobility. As such, Lumberg has experienced a significant increase in orders from automotive and industrial customers alike and, in addition to developing an array of new customer-specific high-current contact elements for Tier-1 automotive suppliers and industrial manufacturers, has also begun producing standard, off-the-shelf high-current contact elements that can be supplied through distribution.
TPC Wire & Cable has completed its acquisition of Hydro Group, a global leader in the design, engineering, and manufacturing of custom subsea connectivity solutions widely deployed in the oil and gas, marine, renewable energy, and defense industries. This latest acquisition further expands TPC's reach into the high-reliability end-markets targeted by its newly developed Engineered Products Division — which include the military, aerospace, and medical markets — and further strengthens its portfolio of specialized, high-reliability wire and cable solutions.
April 2021 Connector Industry News > New Technical Resources
Arrow's newest on-demand webinars include ams' "Digital Temperature Sensors – Take Temperature Sensing to the Next Level," which addresses temperature sensors optimized for battery-powered mobile electronic devices, wearable devices, and personal health monitoring; Murata's "Streamlining Wireless Connectivity Design," a roundtable discussion that addresses the latest strategies for meeting real-world IoT connectivity challenges; and Allegro Microsystems' multi-market sensor presentation, which addresses magnetic sensor products for solar, personal mobility, building automation, and home appliance applications.
The latest blog from PEI-Genesis, "The Growing eVTOL Aircraft Market and the Impact on Interconnects," addresses the emerging new electric vertical takeoff and landing (eVTOL) market, which is projected to experience significant growth in the commercial and military markets over the next 10 years. 
AVX Corporation's latest technical paper, "Criteria for Selecting Connectors for LED Lighting/Industrial Applications," addresses the uniquely challenging design constraints these harsh environment applications impose on connector form factors, power density, and reliability and explains why, in addition to piece cost, specifiers must consider the more nuanced and amortized costs of manufacturability, reliability, and safety. Features and benefits including eliminating hand soldering, improving ease of use, ensuring good yield, avoiding field failures and product recalls, and achieving regulatory compliance are not free, but some suppliers, like AVX, have already engineered their products to avoid these often-hidden costs.
Radiall's new "Versatile Coaxial Solution for Space Applications" article delves into the various space applications that its cost- and time-saving, high-performance SMP-LOCK coaxial interface is especially well suited for, including connectors, electromechanical switches, loads, attenuators, and cable assemblies.
Avnet's April 13 Transportation Tuesday webinar with ams, "Smart Hall Sensors for the Automotive Environment," is now available on-demand and addresses topics including: the use of Hall-effect magnetic sensors in automotive designs, sources of stray magnetic interference in automobiles, key design parameters such as speed, resolution, and redundancy, and meeting automotive quality, reliability, and safety requirements.
Phoenix Contact recently released two new YouTube videos, "An Introduction to Single-Pair Ethernet," and "Snap-In vs. Hinged Frames: HeavyCORE Modular Frames Come Together in a Snap."
The latest connectivity resources featured in Allied Electronics & Automation's DesignSpark community include two new episodes of "The Engineering Edge" podcasts focused on sensors: "Episode Six: Everyday Tech, Keeping Bees Buzzing," which addresses how temperature sensors are helping to fight the decline of one of nature's most important pollinators, and "Episode Five: Everyday Tech, Growing the Future of Food," which addresses how humidity and moisture sensors are revolutionizing the way we grow our food and manage scare water supplies. There's also a new, "Ask the Expert" video interview with Ruud van den Brink, Product Manager, Industrial Communications at TE Connectivity, about Mini I/O technologies, a new Belden article, "What are Networks," and a new SICK article, "Motion Control Sensors in Harsh Industrial Environments."
TTI, Inc.'s new Webinars page offers a collection of both upcoming and on-demand webinars. Current on-demand programming includes two Harwin webinars: one about selective board-level shielding and another about maximizing PCB space with connector selections optimized for SWaP-C characteristics; a TE Connectivity webinar, "Large Cable, Large Problems: Considerations for Innovation," that addresses the trend toward smaller devices and package sizes and the challenges that creates; and a Molex/TTI webinar, "IoT's Role in Today's Transportation Systems," that addresses how today's antennas, RF modules, sensors, and other components are making intelligent transportation systems more reliable and effective.
Bishop and Associates published its annual World Connector Market Handbook. The new "2021 World Connector Market Handbook" is a comprehensive, seven-chapter, 229-page industry analysis that addresses all aspects of the global electronic connector market. It provides detailed connector statistics by equipment sector and product category for the North American, European, Japanese, Chinese, and Asia Pacific regions and includes hard data for 2011–2020 and solid projections for 2021 and 2026.
April 2021 Connector Industry News > Facility News 
Radiall published a comprehensive profile of its Radiall Shanghai facility, which focuses on assembly, precision machining, plating, and research and recently relocated to a new factory that's twice the size of its previous site. The profile also touches on employee initiatives and life in Shanghai.
April 2021 Connector Industry News > Distribution News 
Heilind Electronics is now an authorized global distributor for Rosenberger North America, and Interstate Connecting Components (ICC), the mil-aero division of Heilind, is now authorized to distribute Rosenberger products in the Americas. Heilind and ICC will offer Rosenberger's full product portfolio — including RF and coaxial connectors, fiber optic connectors, high-voltage power connectors, and alternative energy connectors designed for use in applications including telecommunications, industrial measurement, automotive, medical, industrial, data technology, and aerospace equipment — and will also offer customization services to help satisfy unique customer requirements.
TTI, Inc. announced that it carries a broad selection of TE Connectivity's application tooling products, as well as TE's complete portfolio of heat-shrink tubing products, which provide effective solutions for insulation, strain relief, environmental sealing, noise reduction, organization, and even improved aesthetic appeal in an extensive range of industries and applications. TTI also announced the availability of Molex's EXTreme Guardian HD Power Connectors, which offer configurable, high-current, hybrid power and signal solutions for applications including industrial controls, telecom and datacom equipment, as well as Molex's FSB5 Series 0.40mm-pitch SlimStack Board-to-Board Connectors, which feature a large floating range for space savings and design flexibility in automotive, industrial, and consumer electronics applications. In addition, TTI is also now stocking Harwin's robust Ø1.75mm Terminal Pins for ultra-low profile and offset height board-to-board connections in applications including fire and industrial security equipment; Phoenix Contact's DT to M12 Adapters for agricultural, construction, industrial, automotive, and transportation applications; and Switchcraft's Shielded Multi-Con-X Expansion Connectors for rugged, harsh environment applications including industrial sensors, security systems, outdoor signs, and transportation equipment.
Amphenol Aerospace announced that its R-VPX Evolution 2.0 modular, lightweight, COTS connector system is now available through distribution. These ruggedized, high-speed backplane connectors are designed, optimized, and qualified to data rates in excess of 32Gb/s, which makes them the fastest VITA 46.30 connectors on today's market and are now available through Arrow, Digi-Key, Mouser, and Newark, an Avnet Company.
Heilind Electronics expanded its selection of Molex interconnect solutions with the addition of the company's Micro-One Wire-to-Board Connector System, which features an integrated independent secondary lock (ISL) that ensures a secure electrical connection and eliminates terminal back-outs in even high-vibration applications and is ideal for use in consumer and industrial applications, including HVAC systems, home appliances, factory automation systems, robotics, and drones.
Newark, an Avnet Company, signed a new franchise agreement with Io Audio Technologies, expanding its audio component portfolio with a broad line of high-quality audio cables, connectors, and accessories for applications including professional recording and broadcast studios, music venues, stage productions, professional lighting and video distribution systems, and high-fidelity home stereo systems. The premium range of high-fidelity cables and connectors now available from Newark includes Premium Series XLR microphone cable, Powerlatch power cables and connectors, and CAT6 Etherlatch cables and connectors.
April 2021 Connector Industry News > Associations, Standards, & Certifications News 
According to the ECIA's Electronic Component Sales Trend monthly survey, which assesses month-to-month sales growth sentiment, industry sentiment for the electronic components market sales rocketed upward in March. This latest report recorded a 26- and 27-point increase in component and end-market measures from February to March and, as shown in the accompanying graph, saw the overall component average soar to 158 points in March compared to 132 points in February.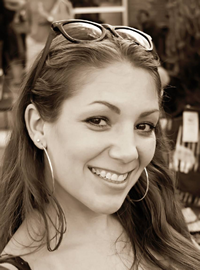 Latest posts by Christine Stieglitz
(see all)