A Booming Market for Construction Equipment Includes Smarter Machines
Heavy-duty machinery is essential for a range of energy, infrastructure, and development projects. Today, construction equipment is including more smart technologies and the interconnect solutions in these powerful machines need to facilitate high-level connectivity under rugged conditions.
A period of massive construction and redevelopment is about to transform the global built environment. New roads, bridges, housing developments, factories, pipelines, data centers, mines, transportation, and infrastructure projects are underway or scheduled on every continent. To accomplish this work, a broad selection of heavy equipment is needed, including earth movers, excavation machines, aerial lifts and cranes, highway equipment, loaders, flat-bed transportation equipment, and specialized machinery for project-specific tasks. A new generation of construction equipment is integrating telematics, automation, electrification, and IIoT-connected technologies to ease the load on workers, accomplish tasks with greater safety and more precision, and complete larger, more ambitious projects faster than ever before.
Construction equipment is no longer limited to moving earth, lifting heavy loads, and other feats of strength and power. Integrated technologies are giving these machines enhanced capabilities, including the ability to conserve fuel, improve workplace safety, monitor site conditions, anticipate maintenance and services, track operations and locations of other equipment, and accomplish tasks without human operators.
Heavy equipment OEMs are bringing a new range of functions to each successive generation of heavy machinery, with the help of technologies and components adopted from the industrial world. A few examples: Goodyear Tire & Rubber company is working with heavy equipment manufacturer Caterpillar and SafeAI to incorporate AI monitoring systems into tires used in autonomous heavy equipment vehicles. A network of sensors will monitor temperature, tire pressure, and tire conditions to optimize performance and efficiency. Doosan, a manufacturer of heavy construction equipment, is partnering with Leica Geosystems to integrate automation features, and 2D- and 3D-machine control systems into its machines. GPS and telematics are helping fleet operators track and maintain equipment. As construction sites utilize IIoT capabilities, the equipment used in these sites will communicate more effectively with other machines, dispatch, and command networks to bring complex projects to reality.
Electric and electronic components used in this sector begin with the essential requirement of ruggedness. Heavy-duty construction, IP sealing against harsh-environment operating conditions, and ability to maintain reliable signal and power despite the presence of shock, vibration, and interference are the most essential requirements. Connector types commonly used in these machines include connectors from the transportation and industrial markets, including rectangular DT-style connectors, M10 and M12 connectors, heavy-duty circular DIN connectors, and CAN bus connectors. Suppliers include Amphenol Industrial Operations, binder, HARTING, ITT Cannon, Phoenix Contact, TE Connectivity, and many others. HARTING's Han-Modular series, ITT Cannon's ADP Connectors for rugged, high-power applications, and Positronic's Panther line of power and hybrid connectors designed for equipment used in harsh environments are widely used by OEMs of heavy equipment for the building and construction market. Rugged plastic that can withstand UV and temperature extremes, combined with stainless steel components and durable cabling, serve machines that are exposed to extreme conditions.
As smart technologies become integrated into these operations, connector selection is extending beyond the traditional large connector categories into smaller, lightweight, and hybrid components that can attach sensors, fit into small spaces, and reduce equipment weight while delivering high-reliability, high-speed connections to sensors, actuators, and motors. Ease of use is another key attribute, as downtime must be kept to a minimum on complex construction sites. The recent standardization of the locking M12 push-pull connector will help achieve this goal; its fast-locking mechanism enhances usability and eliminates the need for additional tooling, aiding operators in the field. The versatile, rugged M12 is an essential part of many types of construction vehicles and equipment.
"An important advantage of M12 connectors is their ability to provide protection from liquids, dust, and other contaminants that are a part of harsh outdoor environments. The IP67, IP68, and IP69K protection degree makes them a perfect fit for construction vehicles. Also, the ease of mating and termination is a crucial factor in their high utility for this market," said Maciek Czerwinski, sales director at binder. "Our A-coded M12 circular connectors are designed for many automation applications, including voltage, signal, and CANBUS applications. They have excellent EMC shielding and are available for outdoor applications."
Mike Schreiner, solutions engineering and market development manager, and Jeremy Andrews, product marketing specialist for industrial field connectors at Phoenix Contact, said the M12 connector continues to be a mainstay in construction equipment because of its versatility, but they are also seeing demand among equipment designers for a range of industrial-type connectors for fixed and active machinery, including M8s, environmental RJ45s, and 4-pin EtherCAT networking cables and connectors.
"Installers prefer the M12 for its size and robust qualities, but as we get down to the sensor level, data is moving faster and IIoT requirements are becoming part of the equation in equipment that needs to coordinate with other nodes in an active network," said Schreiner. "The ramifications of IIoT on heavy machinery is interesting, because you have the typical requirements of high power, larger connectors, and ruggedization that we have always seen in heavy equipment, which are also served with relays, terminal blocks, cordgrips, and feed-thru products. Now we also need to address the needs of smart equipment, which needs products with high-density, high-speed capabilities, and meet new power standards, but still have that rugged construction."
As technologies that have been perfected for the factory environment now move into mining, construction, and agricultural machinery, they must provide the same reliable connectivity they demonstrate indoors in moving machinery that experiences a wide range of conditions. They must also be highly user-friendly, says Schreiner, making it possible for operators to make quick changes to implements or attachments, or make field repairs. Phoenix's DT to M12 adapter bridges two of the most common interfaces used in construction and heavy equipment. This adapter enables users to quickly connect DT-terminating harnesses to M12s without splicing, eliminating potential points of failure and reducing service time.
The integration of smart technologies into the heavy-duty off-highway category means these machines must have brawn and brains. New connector products are bringing the two worlds together.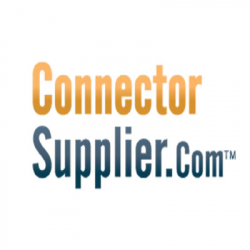 Latest posts by Connector Supplier
(see all)