75Ω RF Connectors Product Roundup
This week's Product Roundup highlights 75Ω RF connectors and cable assemblies from leading suppliers, as well as corresponding tooling.
75Ω RF Connectors
Radiall offers large range of true 75Ω connector interfaces designed to support frequencies up to 6GHz and to match the characteristic impedance of 75Ω coaxial cables used for their low attenuation and low distortion characteristics. The range includes BNC 75, MCX 75, AEP 75, N 75, and TNC 75 Series connectors and is ideally suited for use in telecom and broadcast applications but can be used wherever a video transmission is required, including in aerospace, defense, industrial, rail, medical, space, and test and measurement applications. Radiall's BNC 75 Series connectors, for instance, are available in standard versions designed to support DC to 1.5GHz performance for a minimum of 500 mating cycles and BNC 75 HDTV versions designed to support DC to 6GHz performance as well as higher data rates up to 3Gb/s for a minimum of 1,000 mating cycles. Both have an outer interface diameter of approximately 9.70mm and are rated for 1,000W at 1GHz and for operating temperatures extending from -65°C to +165°C.
Samtec's new 75Ω BNC solution has an exclusive, low-profile, right-angle design that's optimized for high-volume manufacturing and exceeds 12G-SDI performance requirements for broadcast video systems. The new 75Ω, right-angle BNC (BNC7T-BM Series) features mixed surface-mount and through-hole (SMT/TH) technology, is designed for use on 1.60mm PCBs, and has a height profile of 10.15mm (0.400"), adequate surface area for pick-and-place vacuum sealing, and balanced mass distribution to support the use of pick-and-place machinery during assembly without fixturing. Performance passes 12G-SDI, SMPTE ST-2082-1 requirements by better than 10dB out to 12GHz and a complete characterization report is available in the Test Reports tab located here. The Samtec RF Technical Group provides custom launch design services for optimizing performance of 12G-SDI interconnects into a system, as well as product design, modeling, simulation, and measurement services.
PEI-Genesis stocks Sure-Seal's range of RF connectors and cable assemblies, which provide ruggedized, high-performance solutions ideal for use in harsh-environment communications applications, industrial control networks, and other mission-critical signal-transmission applications. The ruggedized range is fully compatible with MIL-STD-348B requirements, is suitable for use with flexible, semi-flexible, and semi-rigid cables, and is available in BNC, MCX, MMCX, N-Type, SMA, TNC, Ultra-Tiny BNC, 12G-SDI BNC, and 6G-SDI 1.0/2.3 connector styles. The BNC and N-Type connectors are available in waterproof designs and accommodate a variety of coaxial cables. The MCX connectors offer 30% space savings over similar SMB and SMC types and are also available in a 12G-SDI design. The MMCX connectors are 30% smaller than MCX variants, are available with cable or PCB terminations, and are especially ideal for Wi-Fi, IoT, and M2M communications applications. The SMA connectors are available in both waterproof and 26.5GHz designs. The TNC connectors can be used in the same applications as BNC connectors but have a threaded design that's more robust than BNC types and are also available in waterproof designs. The Ultra-Tiny BNC connectors are 51% smaller than standard BNCs, offer waterproof designs, and are especially well suited for use in broadcasting applications. The 12G-SDI BNC connectors are also available in waterproof designs and are identical to standard 75Ω BNC connectors but designed for 12G-SDI broadcasting applications. The 6G-SDI 1.0/2.3 connectors have a miniature size that provides a more flexible mechanical solution for space-constrained broadcasting applications and are identical to standard 75Ω 1.0/2.3 connectors.
Smiths Interconnect's standard coaxial contacts provide flexibility in the design of high-frequency RF and microwave applications including communications, instrumentation, and radar equipment. Designed for low-loss, concentric, 50Ω and 75Ω cable types, the contacts are available in sizes 5, 8, 9, 12, and 16 and have the same outline dimensions as traditional power contacts to ensure compatibility with a variety of standard and high-density insert arrangements — including MIL-DTL-38999, ARINC 404, ARINC 600, and SAE-AS39029 arrangements — in D-Sub, circular, and rack and panel connectors. The line's 50Ω contacts are compatible with flexible RG-178 and RG-316 cables and semi-rigid SR.047 and SR.080 cables; its 75Ω contacts are compatible with flexible cables such as RG-179; and both exhibit a maximum VSWR rating of 1.3:1 from DC to 5GHz.
TE Connectivity offers an extensive range of standard and custom 50Ω and 75Ω RF connectors and cable assemblies for microwave and millimeter-wave applications including wireless communications, base stations, telecommunications infrastructure, consumer electronics, household appliances, infotainment systems, factory automation equipment, enterprise computing, IoT devices, avionics, test and measurement equipment, military communications, and autonomous vehicles. TE's coaxial RF connector catalog combines the best RF connectors from industry-leading brands including AMP, M/A-COM, GREENPAR, and SIEMENS and provides rugged performance in challenging environments while maintaining low insertion losses and excellent VSWR, amongst other electrical and performance characteristics optimized for microwave and millimeter-wave applications. For example, 4.3-10 RF connectors and cable assemblies — a recent addition to the range — also offer space savings and easy installation and exhibit improved PIM and return loss performance while another new addition, micro-coaxial receptacles and cable assemblies, is designed to pair with TE antennas to offer a competitively priced end-to-end RF solution. The range also offers high-frequency RF connectors and testing cable assemblies that reliably support up to 67GHz with extremely low insertion loss and VSWR.
Cinch Connectivity Solutions' Johnson MCX Series 75Ω micro-coaxial connectors provide designers with high-quality, low-cost connectivity solutions for DC to 6GHz performance in a variety of space- and weight-constrained RF applications. The series is 30% smaller than SMB Series connectors, measuring just 0.140" in outer diameter, and is comprised of receptacles and cable- and board-mount plugs available in straight and right-angle configurations made of gold- or tin-plated brass. The series also features secure, fast, and easy snap-on/snap-off coupling mechanisms, bulkhead and end-launch mounting styles, and full-crimp or solder terminations and is rated for 225Vrms. Cabled MCX Series connectors are available in variations compatible with Belden 735A, BT3002, and TZC75024 cable, RG179 and RG187 cable, or RG179DB and RG187DB cable.
Rosenberger's 50Ω and 75Ω N Series coaxial connectors are reliable, environmentally sealed, screw-on connectors that exhibit excellent intermodulation and rugged resistance to hazards including thermal shock, corrosion, moisture, mechanical shock, and vibration per various MIL-STD-2002 testing methods. Due to their mechanical stability and IP68 sealing, N Connectors are suitable for outdoor applications up to 11GHz (50Ω) or 6GHz (75Ω). The 75Ω RF connectors in the series feature interfaces according to IEC 61169-11 (Annex A), 75Ω impedance, and typical return loss greater than or equal to 26dB and are rated for 1,400Vrms operation and a minimum of 500 mating cycles in operating temperatures extending from -65°C to +165°C.
Allied Electronics & Automation stocks Amphenol RF's BNC Connector Series, which offers an extensive range of miniature, lightweight, and reliable 50Ω and 75Ω, commercial- to military-grade, bayonet-style RF connectors with a classic, dependable design. The series mates with just a quarter-turn of the coupling nut, enabling quick connections and disconnections, and offers multiple termination styles designed to accommodate a wide variety of RG and industry-standard cables in commercial, automotive, industrial, medical, and military applications including antennas, broadcast and telecom systems, computers, large-area networks (LANs), satcom systems, base stations, cable modems, and instrumentation equipment. Standard 75Ω solutions in the series support frequencies spanning 0–4GHz while extended range designs supports 0–18GHz.
Schleuniger's CoaxStrip 6580 is a fully programmable, multi-step stripping machine designed for coaxial, triaxial, and multi-conductor cable and single-conductor wire and equipped with state-of-the-art electronics, a user-friendly interface, and precision mechanics to guarantee repeatable stripping quality. The machine's four blades can strip thin, tough, and slightly out-of-round insulation materials, including specialty waterproof materials, and its protective cover can be removed without tools to facilitate quick, easy maintenance. The CoaxStrip 6580 is ideal for automotive and communications applications ranging from low-volume, quick-changeover to high-volume production runs and delivers a 20% performance boost and significantly longer blade life compared to earlier iterations. Additional benefits include high-performance S.ON control software, a large processing range, an intuitive color touchscreen, an improved stripping head, and cable diameter verification and barcode scanning functions.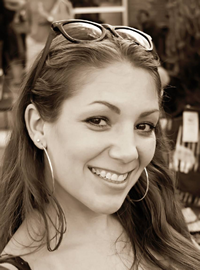 Latest posts by Christine Stieglitz
(see all)