5G Connector Products
This week's Product Roundup highlights 5G connector products from leading suppliers.
5G Connector Products
Siemon Interconnect Solutions
' LC BladePatch duplex jumper for high-density fiber optic applications, including data centers, blade servers, patch panels, and 5G infrastructure, supports the precise optical requirements of high-speed networks, exhibits excellent, low-loss multi-mode and single-mode performance, and features an innovative, low-profile, push-pull boot design that both optimizes side-stackability and controls the latch to enable easy installation and removal in tight-fitting areas. It has a small diameter uni-tube cable design, which reduces cable pathway congestion, improves airflow, increases energy efficiency, and simplifies overall cable management, and a patent-pending rotating latch design that enables easy, latch-only rotation polarity changes, eliminates the potential for fiber damage, and provides clear identification when a polarity changes has been made. The XGLO assemblies are available with optical fiber nonconductive rise cable (OFNR), optical fiber nonconductive plenum cable (OFNP), and low-smoke zero halogen (LSZH) cable, feature premium fiber that meets IEEE specifications for OM3 and OM4 fiber, and offer a superior connector polish that meets stringent Telcordia and ISO/IEC specifications for end-face geometry and exceeds all ANSI/TIA and ISO/IEC insertion loss and return loss requirements. The precision cable assemblies are also RoHS compliant, are compatible with any standard non-shutter LC adapter opening or LC SFP module, and are warrantied for 20 years when installed in a qualified XGLO system.
Amphenol SV Microwave
's portfolio of high-performance, extreme-frequency (26+GHz) RF interconnects for 5G applications offers a range of millimeter-wave coaxial connectors and cable assemblies that provide excellent signal fidelity in the 5G spectrum and anticipate high-density design challenges with unique packaging. The range features push-on and threaded 2.92mm, 2.4mm, 1.85mm, and SMA connectors and cable assemblies ideal for use in applications including wireless infrastructure, IoT devices, smart cities, smart agriculture, embedded computing, RF test and measurement, high-speed PCBs, precision thin substrate mounting, and stripline, microstrip, and coplanar waveguide PCB launches. The 5G product portfolio also features variants that conform to flexible circuit boards, enable non-destructive engagement on soft or thin (<0.010") dielectric cores, and offer custom optimized PCB footprint design through simulation. COTS versions are available through distribution.
Materion
's Alloy M25 is a high-strength, high-conductivity copper beryllium alloy that's ideal for circular and coaxial connector contacts employed in heavy-duty, harsh-environment telecom, aircraft, and automotive applications, including 5G infrastructure. Alloy M25 is based on Alloy 25, which provides both the highest strength of any copper beryllium alloy and considerably greater electrical and thermal conductivity than other high-strength copper alloys, but has a slightly lower beryllium content and features the addition of lead, which enables excellent machinability. Available in rod and wire forms, Alloy M25 provides high tensile strength and high fatigue strength, which enables high-mating-cycle socket contacts, and also exhibits high resistance to wear, corrosion, galling, and stress relaxation. The material meets specifications and standards including ASTM B196 (rod) and ASTM B197 (wire), EN 12164 (rod and wire) and EN 1216 (wire), and MIL-C-2165 (rod).
Cinch Connectivity Solutions
is actively expanding its Johnson product line, which already offers one of the most comprehensive ranges of RF connectors on the global market, to meet the evolving demands of the 5G market. The company's extensive range of brass and stainless steel 50Ω SMA connectors is available in through-hole, surface-mount, end launch, bulkhead flange mount, and cable-mount configuration rated for up to 26.5GHz. New products especially designed to support the higher frequencies and smaller sizes that 5G infrastructure demands include a 2.92mm family rated for up to 40GHz, a 2.4mm family rated for up to 50GHz, a 1.85mm family rated for up to 67GHz, an SMP family expansion rated for up to 40GHz, an SMPM family expansion rated for up to 65GHz, and a Ganged SMP 4-Port connector rated for up to 40GHz.
Heilind Electronics
stocks Fiber to Antenna (FTTA) Interconnect Solutions from Amphenol Aerospace, which are based on mil-spec D38999 harsh-environment connectors, combine standard fiber optic LC components and copper contacts in a rugged, affordable package, and enable rapid deployment and easy maintainability in industrial, telecom, and datacom applications including cell towers, base stations, and other rugged fiber optic installations. FTTA Series connectors are also highly configurable, featuring two duplex LCs (four fiber optic connections) and two size 12 power pins and the option of composite, aluminum, or stainless steel shells in jam-nut, wall-mount, and box-mount receptacle styles with nickel, olive drab cadmium, Durmalon, and black zinc nickel plating. The series is sealed to IPX8, resistant to shock, vibration, corrosion, and humidity, and rated for 100-cycle durability in operating temperatures extending from -40°C to 85°C.
Samtec
's AcceleRate® HD is a 0.635mm-pitch, multi-row interconnect system that provides an ultra-high-density interface and next-generation bandwidth. The ADM6 and ADF6 Series offer up to 240 total I/Os in a mere 1.88 square inches of PCB real estate and have a low stack height of just 5mm (with 7mm and 10mm options in active development). The system incorporates the Edge Rate® contact system, which is optimized for signal integrity performance and is rated to 56Gb/s PAM4 modulation. Solder ball technology for simplified processing is standard, as are alignment pins and body polarization. The products are RoHS-compliant, lead-free solderable, and are also available as the slimmest cable assembly in the industry, with a 7.6mm body width ideal for closer proximity to ICs. The high-density, two-row cable assembly design offers 8- and 16-pair configurations on a 0.635mm pitch for up to 92 pairs per square inch and extends performance, reach, and system flexibility with Samtec's flyover technology, which flies signals over lossy PCB via ultra-low-skew twinax Eye Speed® cable.
Amphenol ICC
's Lynx™ QD quad differential interconnect provides a compact, high-performance solution optimized for signal density, limited board space, design flexibility, and differential pair signaling. It supports 56Gb/s PAM4 data rates, as well as PCIe Gen 5, and is available in right-angle, coplanar, and vertical stacker form factors with a four-row differential signaling structure, a compact two-row footprint, four pin counts (20, 40, 60, and 80 positions), and stack heights spanning 4–15mm. The high-density connector also features 24 differential pairs per centimeter squared, an integrated shielding design that provides both robust mechanical strength and sustained signal integrity, and flexible, customizable routing for differential, single-ended, and power requirements. It is rated for 92Ω and 1.5A per pin and is ideal for telecom, datacom, consumer, medical, and automotive applications including 5G infrastructure, switches, routers, servers, data centers, PCs, gaming systems, test and imaging equipment, and navigation systems.
Stewart Connector
's 60300 Series features one of the smallest and most economical RJ45 connector solutions capable of reliably delivering 10G Base-T Ethernet signals. Ideal for use in space-constrained, high-speed, and high-density applications, including 5G infrastructure, IoT devices, servers, printers, and emerging applications, the small-form-factor jacks have a unique contact design that effectively addresses crosstalk and return loss issues, is selectively plated with 50μin of gold for optimal performance and cost-effectiveness, and supports 2.5G, 5G, and 10G Base-T Ethernet applications in addition to Power-over-Ethernet (PoE) applications that require 15–100W of power. It is available in 45°, 90°, and 180° configurations with or without panel ground shielding and is IR reflow compatible and RoHS compliant.
Schleuniger
's CoaxStrip 6380 coaxial stripping machine is a high-precision, fully programmable, multi-step stripping machine for single-conductor wire and coaxial, triaxial, and multi-conductor cable. The versatile, user-friendly machine delivers a 20% increase in production output compared to previous generations and offers additional benefits including very fast cycle times, multiple steps with freely selectable stripping sequencing, cable diameter verification, cable end detection, automated cable retraction for flexible cables, and an innovative stripping head that guarantee extreme precision and reliability. The machine also features Schleuniger's standardized S.ON user interface for simple programming, a sample programming library, and 1,000-program memory, and is ideal for both low-volume, quick-changeover applications as well as high-volume production runs, providing the best possible flexibility and productivity for a wide variety of production needs.
Newark, An Avnet Company
, stocks Amphenol ICC's RJ Magnetic (RJMG) Series connectors for telecommunications, datacom, networking, computer, peripheral, consumer electronics, industrial, instrumentation, and medical applications, including 5G infrastructure, smart metering, and IoT equipment. These modular, right-angle connector solutions feature integrated magnetics, LED indicators, an RJ45 jack with a 1×1 port configuration and eight gold-plated phosphor bronze contacts per port, black thermoplastic polyester insulators, nickel-plated copper alloy shielding, and through-hole mounting. They meet a wide range of cable performance requirements up to CAT 6a, comply with IEEE 802.3ab standards, support 100BASE-T, 1G, 2.5G, 10G, and PoE transmission, and provide surge protection, and are rated for standard operating temperatures ranging from 0°C to 75°C, extended operating temperatures spanning -40°C to 85°C, and 220°C soldering temperatures for up to 10 seconds.
Kensington Electronics, Inc.
stocks Stäubli's CombiTac 2.5kV high-voltage modules, which allow users to quickly and easily insert four high-voltage contacts in a space-saving (8mm wide) carrier without the use of tools. Ideal for use in demanding applications that require versatile, long-lifetime connector solutions, including 5G infrastructure, automatic production line equipment, industrial machinery, robotics, laboratory test equipment, and railway battery connector systems, the modules feature proven MULTILAM contacts, which exhibit consistently high stability, low contact resistance, and rugged resistance against shock and vibration, and provide long-lifetime performance of up to 100,000 mating cycles. The four-pole, high-voltage modules feature 1.5mm-diameter MULTILAM contacts and IP2X protection on the socket front, are rated for 2,000VAC and 2,500VDC (IEC), 600VAC/DC (UL), and operating temperatures extending from -40°C to 90°C, and comply with both railway smoke and fire standards per EN 45545-2 and shock and vibration resistance standards per EN 61373.
Genesis Connected Solutions
offers a range of direct-attach cables (DACs) and SFP+ and SFP28 connectors and cages that respectively meet IEEE 802.3by and IEEE 802.3cd specifications. The range's twinax copper cables are rated for 10G or 25G and are available in 0.5m increments extending from 0.5–5m. The cages are available in standard or custom footprints with tin-plated copper alloy shells, integrated, stainless steel EMI spring fingers, and 1×1 and 1×2 configurations that easily press-fit onto PCBs using standard flat rock tooling. The connectors have high-reliability phosphor bronze contacts plated with 30μin of gold and high-temperature plastic housings designed to handle SMT oven temperatures. All of the cables, connectors, and cages in the range can operate at temperatures extending from -40°C to 85°C, Ideal applications include indoor and outdoor datacom and telecom applications ranging from data centers to 5G radios.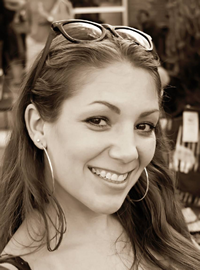 Latest posts by Christine Stieglitz
(see all)