2015 DesignCon Short List
With so many presentations, events, and exhibitors, you might need a few tips on navigating the show once you arrive in Santa Clara. Check out our 2015 DesignCon Short List for recommended show highlights.
Is this your first DesignCon? If so, be sure to attend the welcome breakfast on Tuesday, January 27, at 7:45 a.m. to learn what DesignCon offers its attendees. Mingle with notable DesignCon alumni, including members of the Technical Program Committee, and hear from Event Director Chris Fisher about what to expect during this 20th anniversary year.
Alpha Wire (booth 752) will feature the newest addition to the EcoGen product family, EcoCable Mini 300V cable. EcoCable Mini is up to 32% smaller and 44% lighter than standard 300V PVC cables. Just like other EcoGen products, EcoCable Mini is 100% recyclable, contains zero halogens, phthalates, or heavy metals, and is up to 92% lower outgassing.
Representatives from FCI (booth 817) will present two sessions on Wednesday, January 28, one on the effect of component resonance on high-speed channel performance and one on understanding the effects of channel-generated skew on chassis EMI.
Keyssa's Gary McCormack will present a session on Connectivity 2.0 on Wednesday, January 28. He will introduce a novel method of implementing signal connectivity between electronic systems by using an ultra-low-power EHF electromagnetic carrier combined with dielectric conduction as an alternative to conventional galvanic conduction.
Molex (booth 619) will conduct two 40-minute sessions highlighting the company's technical and application expertise. The first, on Wednesday, January 28, will examine EMI analysis of a high-speed I/O connector in an active system; the second, on Thursday, January 29, will compare COM to BER metrics to determine what makes a good 25Gb/s channel. Additionally, eight ongoing, live demonstrations will take place at the booth, including the mezzanine, I/O, power, and edge card product lines.
Mouser Electronics (booth 811) will showcase its new MultiSIM BLUE, which allows design engineers to scheme, simulate, lay out PCBs, figure BOM, and purchase all in one integrated tool. No other free tool provides this level of integration. Visitors will discover an easy-to-use, seamless environment for the functional simulation of linear circuits using the Berkeley SPICE Engine along with advanced electronic components from the industry's leading manufacturers.
Samtec (booth 943) will feature products for future-proof and signal integrity applications, as well as present two technical paper sessions on Wednesday, January 28. The paper sessions will cover how to achieve high signal density with good signal integrity through the use of symmetry, and how to improve the quality of models by controlling or eliminating causality problems for more accurate simulation results. At its booth, Samtec will feature a number of its high-profile products, including SEARAY open pin field, high-speed arrays that offer ultimate design flexibility with performance up to 28Gb/s with maximum grounding/routing flexibility and up to 500 rugged Edge Rate contacts.
TE Connectivity (booth 743) will sponsor the show's happy hour on Thursday, January 29, at 5 p.m. on the show floor. At the booth, TE will focus on next-generation speeds for next-generation systems, with product demos that highlight 25G+ products and systems. It will partner with several silicon suppliers for the demos to show architectures and capabilities of the products.
Teraspeed Consulting (booth 1048), a division of Samtec, will participate in three technical paper sessions. The first is a 40-minute presentation that will cover the use of anisotropic dielectric models for 28-56Gb/s designs to close the loop on electromagnetic modeling and actual operation. Teraspeed will also take part in two collaborative presentations on resolving the differences between measurements and simulations for circuit performance and solutions for the differing values designers and fabricators use to make accurate models and optimize line widths, especially at frequencies above 10GHz.
Finally, don't miss the keynote addresses:
Prof. Thomas H. Lee of Stanford University will address attendees on Tuesday, January 27, at noon. His presentation is entitled "Go Big or Go Home: The First Transatlantic Telegraph Cable and the Birth of Electrical Engineering."
Karen Bartleson, director of corporate programs and initiatives, Synopsys, will discuss "The Ten Commandments for Effective Standards" on Wednesday, January 28, at noon.
Alex Lidow, CEO and co-founder, Efficient Power Conversion Corporation (EPC), will discuss enhancement-mode GaN transistors, the challenges uncovered in the areas of test and measurement, and the new applications that have emerged as a result of their ability to switch higher voltages and higher currents faster than anything previously, on Thursday, January 29 at noon.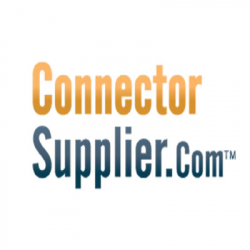 Latest posts by Connector Supplier
(see all)