2015 Connector Business in Review
The connector industry and the overall electronics market is continuously impacted by business, geographic, political, and other factors. We sat down with Bishop & Associates' Ron Bishop to discuss the results of 2015 and what that may indicate for the year ahead.
Q: Based on Bishop & Associates' research, what kind of a year was it for the connector industry and electronics market? What market factors contributed to this outcome?
A: The connector industry is having a down year. We currently estimate that world sales of connectors will be down in the 5-to-6% range when measured in US dollars. This is partly because of softening world gross domestic product (GDP) and the strong dollar to foreign currencies. (Editor's note: For more on currency issues, click here.) All geographic regions will be negative except Asia-Pacific, which will be up only low single digits. Most concerning is China, which has been the growth engine for connectors over the past decade. China will have a year-over-year decline in 2015 of 1% to 3%.
Q: What trends did you see in the industry this past year?
A: The connector industry continues to consolidate. Most recently, Amphenol announced an offer to purchase FCI. We also noticed a lot of interest in acquisitions from Chinese companies. Until recently, the Chinese have not been active in M&As. However, they now appear ready to acquire both in the US and Europe.
Q: What single factor had the most impact on the industry?
A: I believe it is China becoming the world's largest manufacturer of electronic equipment. That created a Chinese middle class that had the financial wherewithal to build and spend wealth, which in turn greatly increased demand for electronic equipment. Sales of electronic gear achieved double-digit growth during the first decade of the 21st century.
There are many other "major impacts" on electronics such as personal computing, the Internet, electrification of the automobile, cell phones, etc. The question of which factor had the most impact on electronics opens a great conversation for debate.  It would be interesting to hear other opinions on this question. Anyone wishing to sound off can reach me at [email protected].
Q: Heading into 2016, what are the key business issues for the industry? How do you think it will face these challenges?
A: We believe 2016 will be a flat year for connector sales. We are hoping for a 1%-to-3% growth. However it would not surprise us to have a flat-to-slightly down sales year in 2016. The challenge for connector companies will be to manage the cost side of business.
The good news for connector companies is that raw material costs are down and it appears these costs will remain stable. Additionally, energy costs are down, which will mean lower manufacturing and transportation costs. The bad news is that OEMs recognize that suppliers have lower raw material costs and will start to seek price concessions. This always happens when demand is soft and delivery lead times are shrinking. The OEMs will also have softer demand for their products and they will attempt to manage the cost side of their business. The first step in that process is to seek lower prices from their suppliers.
Q: Which market sectors do you think will see the most growth in 2016?
A: As already noted, we do not believe 2016 will be a good growth year. We are currently projecting most equipment sectors to be down from 2015 levels. The best two performers will be automotive and telecom. We expect these two markets to see positive growth in the 2-to-4% range.
The latest version of Bishop & Associates' Connector Industry Forecast is now available.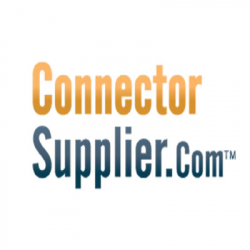 Latest posts by Connector Supplier
(see all)