Remke Mini-Link B- and C-Size Molded Connectors
Remke Mini-Link B- and C-Size Molded Connectors
Remke Industries has expanded its offering of Mini-Link B-Size and C-Size molded connectors, cordsets, and receptacles. The expanded line includes all the B-Size (6-7-8 poles) and C-Size (9-10-12 poles) connectors available in PVC for general industrial applications; rubber for applications where flexibility and resistance to abusive environments over a broad temperature range is important; and TPE for environments with chemicals and corrosives.
No other manufacturer offers their Mini-style B- and C-Size molded connectors in rubber, and only Remke offers its complete line of B- and C-Size connectors in all three materials.
Mini-Link connectors are available in straight and 90-degree, and male and female versions, and feature NEMA 6P and IP 68 protection; standard coupling nuts of machined aluminum with optional stainless steel and plastic couplers to match any application environment; nickel-coated then gold-plated contacts for enhanced corrosion resistance and conductivity; crimped pins and contacts for secure terminations; receptacles with 12″ pigtail leads, Viton 'O' Ring, plated steel, or stainless steel hardware; and hard service SOOW, SJOOW, or STOW cable.
Customization is available for all Mini-Link B- and C-size connectors through the Remke Flexible Solutions Center.
Remke B- and C-size Mini-Link connectors can be used for power and signal to factory automation components, as well as equipment and robotics in the packaging, material handling, automotive, conveyor, and automated equipment industries.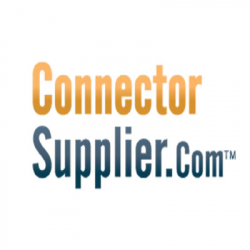 Latest posts by Connector Supplier
(see all)