AVX's New IDC Wire-to-Board Connectors for Industrial and SSL Applications
AVX Corporation has further expanded its 9159 Series of SMT connectors with the addition of IDC wire-to-board plug-and-socket connectors. The new 9159 Series IDC connectors facilitate the easy, reliable, and cost-effective termination of 22-24AWG discrete or cabled power and signal wires into standard 9159 Series two-piece connectors systems, maximizing their flexibility by providing them with wire-to-board capabilities.
Designed to solve packaging issues in the broad industrial and solid-state lighting markets, the new, miniature IDC plug-and-socket connectors carry up to 5A per contact, can function at up to 125°C for extended periods, and enable co-planar PCB mating, which is characteristic of the PCB arrangement in linear strip lighting used in applications ranging from office lighting to harsh-environment transportation applications. Other applications that can benefit from the new connectors include: portable commercial and industrial handheld terminals, scanners, and meters; medical devices, such as patient monitoring and drug-dispensing devices; and industrial electronic modules and controls.
The 9159 Series IDC connectors feature wire assembly support blocks that enable the single-step termination of two through six wires with any standard bench-top press, gold-plated BeCu contact systems for high reliability in harsh environments, and integrally molded latches, which provide positive latching during mating. Rated for 5A per contact, 125VAC, 10 cycles, and use in temperatures ranging from -40°C to +125°C, the new connectors also provide both through (daisy-chain) and wire-stop termination options.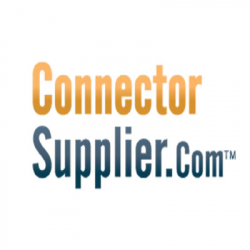 Latest posts by Connector Supplier
(see all)