Yamaichi Electronics New Y-Sol4 F.A.T. Versions
Yamaichi Electronics Y-Sol4 F.A.T. Versions are New
Yamaichi Electronics has expanded the Y-Sol4 F.A.T. series to address cost pressures in the photovoltaic industry. The new versions, for 4 to 6mm2 cable cross-sections, still provides a spring clamping mechanism for simple clamping of stripped cable in the field to permit quick, effective assembly without crimping.
The new versions of the Y-Sol4 F.A.T. are specifically suited for thin wire outer diameters of 4.5mm to 6.1mm. Thin wires are popular in photovoltaic installations because they are more cost-effective. The existing versions cover the range of larger cable diameters from 6.1mm to 7.6mm.
Also available are versions for cable cross-sections from 1.5mm² to 3.5mm², for use in thin film installation, for example.
All versions offer tool-free field assembly. This permits quick, reliable, and cost-effective installation in the field without special tools.
All the familiar technical data still applies, including the IP68 protection class, the 1000V TÜV rating, and a current rating of up to 47A, guaranteeing a high-quality, reliable product.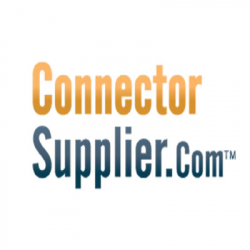 Latest posts by Connector Supplier
(see all)