TE Connectivity – Dr Stefanie Harvey Awarded Best Paper at IWCS
TE Connectivity –  Dr Stefanie Harvey Awarded Best Paper at IWCS
TE Connectivity's (TE) Dr. Stefanie Harvey was recently awarded the 2012 Best Paper Award from the International Wire and Cable and Connectivity Symposium (IWCS). The IWCS is one of the world's leading technical conferences for communications cabling and connectivity products.
Held in November 2012, the 61st IWCS received more than 100 unpublished papers on research and development for wire and cable materials and connector/interconnect technologies, designs, components, fabrication, performance, testing, and applications. Harvey's paper, "Carbon as Conductor: A Pragmatic View," was selected as the 2012 Best Paper. "This paper reflects TE's commitment to developing new technologies for wire and cable that will help our customers meet their SWaP (Size, Weight, and Power) goals," said Harvey, principal scientist, TE Connectivity, Global Aerospace, Defense & Marine.
"It is fantastic that Dr. Harvey's work was recognized by the IWCS Committee for the most outstanding paper at the conference this year," said Dale Reeves, manager, Global eBusiness & Marketing, TE Connectivity, Global Aerospace, Defense & Marine. "This award reflects TE's and our employees' dedication to innovation and advancements in the newest technologies. You can connect with Dr. Harvey and a number of our dedicated experts on our new industry resource site, www.DesignSmarterFaster.com. This site was specifically created for design engineers and serves as a "one-stop shop" for the electrical design and connectivity community."
Dr. Harvey's paper discussed carbon nanotubes (CNTs), which have been touted as a game-changing material for medicine, microelectronics, and renewable energy. CNT efforts at TE have focused on electromagnetic interference shielding and data transmission cables using commercially available CNT materials. With a tape format, TE has achieved greater than 50dB shielding effectiveness in GHz range; current CNT materials do not provide adequate shielding below 100 MHz. The paper discusses how data transmission cables made using a yarn format perform comparably to MIL-STD 1553 and how termination is possible using standard techniques (e.g. crimping, soldering) without contact resistance issues due to the relatively high resistivity of the CNT formats.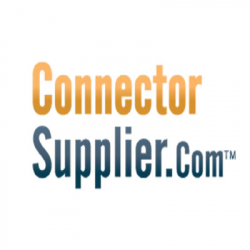 Latest posts by Connector Supplier
(see all)