Wire and Cable Product Roundup
This week's product roundup highlights wire and cable solutions from top suppliers.
TE Connectivity
's custom multicore cables feature customized combinations of an extensive range of high-performance Raychem cable components and jackets to suit the unique size and performance demands of a wide range of harsh-environment aerospace, military ground system, and marine applications while saving space, weight, and money. Designed to deliver excellent electrical, mechanical, and thermal performance, enhanced abrasion, fluid, and chemical resistance, optimal physical flexibility, and apex design flexibility — including the ability to combine power, signal, RF, and fiber optics within a single cable protected by one of six different shield types ideally suited for various applications — these rugged, multicore cables are up to 40% smaller than comparable products, provide cost savings over hand-building point-to-point harnesses, and are available in small order quantities with rapid quotations, size and weight details, and special testing upon request. Cable design services are provided free of charge, and standards and approvals include: MIL-DTL-24640, MIL-DTL-24643, ZEROHAL – LFH, ISO9000, and QS90000.
BTC Electronics
offers the newly released VITA 67 Micro Miniature Coaxial product line from Delta Electronics Mfg. Corp. Designed for application in Open VPX systems, these VITA 67 RF modules and contacts are made to withstand the robust mechanical and environmental performance requirements specified in the VITA 47-2005 standard and are available with precision-machined stainless steel or aluminum housings in two module sizes with pre-loaded SMPM adapters or a cost-effective, direct-snap-in, cable-mount SMPM contact for application flexibility. The four-position modules (VITA 67.1) are intended for 3U VPX in slots P2/J2, while the eight-position modules (VITA 67.2) are intended for slots P5/J5 or P6/J6 in 6U systems. The daughtercard modules are right angled and are offered with the direct-snap-in SMPM contacts designed for both 0.047" and 0.086" flexible, semi-rigid cable, the motherboard modules are vertical, and both are typically cable terminated.
Samtec's 1mm-pitch discrete wire system is available in a double row design for increased flexibility and a single row design with rugged latching for applications that require a highly reliable connection. These cable assemblies and mating connectors also have a space-saving design and are offered with a range of options to ensure a proper fit. The double-row S1SD and S1SDT Series and single-row S1SS and S1SST Series cable assemblies feature a crimp-style, dual-leaf contact system that achieves reliable wire-to-board connections. The pin-and-socket system is available with up to 40 total pins rated at 3.3A/pin, a choice of PVC or Teflon cable in 28 or 30 AWG, and double or single assemblies. The T1M Series surface-mount terminal strip is available in space-saving right angle or vertical configurations. Both individual components and complete assemblies are available.
Amphenol ICC's OSFP (Octal Small Form Factor Pluggable) cable assemblies offer twice as many high-speed, 25G lanes as 100G QSFP cabling systems and deliver optimal signal integrity performance in communications and data applications, including switches, routers, servers, and storage systems. These eight-lane OSFP interconnect systems accept optical and copper-cabled media in 0.5–3m application lengths, accept both 25G/lane NRZ and 50G/lane PAM-4 signaling protocols for aggregate bandwidths of 200G and 400G per cable assembly, and comply with the OSFP MSA, IEEE 802.3by, and IEEE 802.3bj standards. The assemblies also feature an EEPROM, integrated heat sinks and airflow channels, and an optimized PCB interface board with auto soldering process, are adaptable to older legacy interfaces, and are available with 32–26AWG double-ended and splitter cables.
AirBorn
designs and assembles custom cable and wiring harnesses to suit individual interconnect requirements. Made using the company's high-quality components and high-reliability processes, AirBorn's custom assemblies are tested and certified for validity and total dependability, and deliver the robust performance required to meet the stringent demands of critical systems in space exploration, commercial aviation, medical, industrial, and military/defense applications exposed to even the most hostile environments.
Phoenix Contact
's CRIMPFOX DUO professional crimping pliers are designed for maximum application flexibility. They feature a self-adjusting, rotating die with an integrated pressure lock, which allows users to process front, lateral, and twin ferrules in even limited-access areas with excellent process reliability and also enables tool-free release. Additional benefits include a low grip span with optimum manual force progression, which provides optimal comfort, and a large cross-section range (0.14–10mm2) that provides enhanced flexibility. The pliers weigh 320g.
Newark element14
stocks high-reliability multi-conductor and multi-pair cables from Belden, which are designed to provide the utmost system uptime in rugged industrial applications. Available in a broad range of AWG sizes with various shielding options, conductor types, and pair counts, these cables are designed to allow engineers to match their selections to the environmental conditions in a diverse array of applications, are manufactured in ISO-certified facilities, are tested to ensure longevity and regulatory compliance, and have a robust design that meets or exceeds UL standards. They are also backed by a 10-year, no-cost warranty.
Amphenol Pcd
's 75P clamp is engineered for lean manufacturing and high performance. Designed as a one-for-one replacement intended to outperform industry-standard metal clamps, such as AS21919, the 75P clamps offer a versatile solutions for anyone looking to reduce weight and installation time, and feature benefits including a locking feature, butterfly stacking, weight savings, durable PEEK polymer band materials compliant with MIL-P-46183 Type I, multiple cushion materials options that are non-conductive and non-corrosive, and resistance against shock and vibration. Rated operating temperatures span -55°C to 70°C and all sizes exceed 50lbf static loads at -55°C, 23°C, and 70°C.
Power & Signal Group sources cable in bulk and provides services including crimped wire leads, cut lengths, wire twisting, and kitting. Featured products include: primary wire compliant with ISO Classes B–H; JASO AEX, AESSX, AVX, and AVSSX; and SAE TXL, GXL, and STX; in addition to engine harness wire, transmission wire, and sensor cables.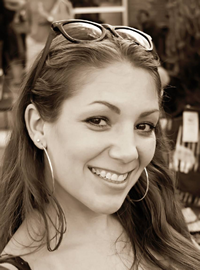 Latest posts by Christine Stieglitz
(see all)