What are N-Type Connectors?
Meet the Connector: N-Type Connectors
N-Type connector, or simply N connector, is an RF connector used to join coaxial cables. It was invented by Paul Neill of Bell Labs in the 1940s and was subsequently named for him. This medium-size, threaded, waterproof connector was one of the first that could carry microwave-frequency signals.   
The N-Type connector was originally designed for military applications and follows MIL-STD-348. It comes in 50- and 75-ohm versions. Due to the difference in the center pin diameter, connecting these two types to each other can result in damage and intermittent operation. This is complicated by the fact that some, but not all, 75-ohm sockets are designed to accept the larger 50-ohm pin without irreversible damage. Typically, a 50-ohm socket connected to a 75-ohm pin will have a loose fit that can reduce contact quality and lead to poor or intermittent operation. Additionally, many N-Type connectors are not labeled with the version, which can make it difficult to avoid damage or operation issues in a mixed impedance environment.  
The first N connector carried signals at frequencies up to 1 GHz. Today N connectors routinely accommodate frequencies up to 11 GHz, and, with enhancements made by Julius Botka at Hewlett Packard, as high as 18 GHz.  
Design Notes
Suggested tightening torque: The N connector has an air gap between the center and outer conductors and the coupling has a 5⁄8-24 UNEF thread. Some versions, such as one from Andrew Corporation, have a hex nut for tightening the male connector, but generally it is hand-tightened. Andrew Corporation recommends tightening this version to a torque of 20 inch-pounds (2.3 N⋅m). Amphenol recommends tightening the N connector to a torque of 15 inch-pounds (1.7 N⋅m). However, torque limit depends on the quality and cleanliness of the thread, while the main operational requirement is good RF contact.  
Power rating: Voltage breakdown/ionization of the air close to the center pin determines the N connector's peak power rating. The point at which the center contact overheats due to resistive insertion loss determines the average power rating — a function of frequency.   
Variations 
SnapN, first designed by Rosenberger Hochfrequenztechnik in 2006, is a quick- locking replacement for the threaded interface, to eliminate performance problems with the Quick Lock Formula Alliance (QLF) version of the quick lock N connector (QN). SnapN achieves better electronic performance because by maintaining the basic structural parameters of the original Type N (7.00 mm inner dimensions of the outer conductor and 3.04 mm outer dimensions of the inner conductor). A male N-connector can plug into a female SnapN. 
Left Hand Thread or Reverse Thread, used in some Wireless LAN systems (WLAN) is threaded in the opposite direction.  
Reverse Polarity, also used for some WLAN systems, changes the gender of the inner pin. HN is slightly larger (3/4″-20 thread), used in high-voltage applications. 
Markets, Sectors, and Applications
N-Type connectors are used in many lower frequency microwave systems, where ruggedness or low cost are needed. Spectrum analyzers use them for their inputs. Antennas that operate in the 0-11GHz range often use N-Type connectors to connect to a coaxial cable. 
The 50-ohm version is used in the infrastructure of land mobile, wireless data, paging, and cellular systems. It is popular in microwave applications and microwave instrumentation, such as spectrum analyzers and is often used on amateur radio devices operating in UHF bands. 
The 75-ohm version is used in the infrastructure of cable television systems. 
Suppliers 
COAX Connectors, Molex, TE Connectivity, Würth Electronik, Amphenol RF, L-com, Newark, and many others.  
Related Products 
SMA connector

 

SMB connector

 

SMC connector

 
Subscribe to our weekly e-newsletters, follow us on LinkedIn, Twitter, and Facebook, and check out our eBook archives for more applicable, expert-informed connectivity content.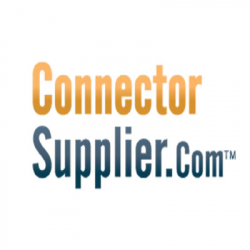 Latest posts by Connector Supplier
(see all)