We Crunch the Numbers
Look for more in-depth industry analysis in 2018 as Bishop & Associates shares valuable data about global connector industry trends.
Who are the top companies in the connector industry? Where are those companies located? How is connector demand changing? In 2018, we'll reveal this and more in-depth industry analysis of the top companies and trends in the connector industry.
Connector Supplier features original analysis by Bishop & Associates, which has been tracking the industry closely for decades. In 2017, we featured stories based on Bishop data, including:
The Top 10 Connector Companies
The Top 10 European Connector Suppliers
Top 10 Landscape Changes in the Connector Industry, a history of the top players in the industry over four decades
Your own observations can be a part of Bishop's research process in 2018 as well. Subscribe to The Bishop Report to be included in survey invitations tracking industry performance and receive the latest information about connector markets, annual and quarterly sales, market and OEM trends, and more. Just be sure to respond to the surveys — your input is a critical part of the big picture.
Recently posted:
[related_posts limit="10″]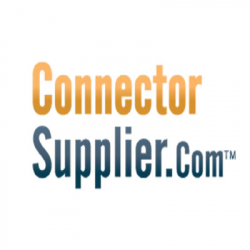 Latest posts by Connector Supplier
(see all)