UAS and Drone Technologies Help Fight Fires From Above
The use of unmanned aircraft system (UAS) technologies in wildland and municipal firefighting operations is rapidly expanding, and making fire management safer and more effective for teams on the ground.
Firefighters on the ground level have an incomplete picture of the challenge they face. In a wildland fire situation, they cannot see the extent of the spread zone or hot spots on the perimeter. In built environments, they cannot easily evaluate conditions on rooftops or nearby structures. That is changing, however, as fire departments and resource management teams around the world add unmanned aircraft systems (UASs) to their firefighting toolkits. UASs are comprised of unmanned aerial vehicles (UAVs or drones), the people on the ground controlling the flight, and the electronic communications system that connects them. Drones equipped with thermal imaging and real-time video capabilities offer a bird's eye view of a fire scene, delivering data and images that provide clues about how and where a fire started and where to concentrate efforts to contain it. Drones can also help locate survivors and plan safe exit routes, enabling firefighting teams to work more safely and effectively. However, the presence of drones can also bring unwanted complexity and interference to firefighting operations.
Handheld thermal imaging technology has been used by fire departments, search and rescue teams, and hazmat operations for more than 25 years. These infrared technologies help response teams "see" through smoke or flames to gain a more detailed view of fire scenes. Handheld devices offered by FLIR, Bullard, MSA Safety, and other companies feature heat- and water-resistant components and housings designed to endure high temperatures and extreme conditions. Models can include supporting technologies such as temperature sensors and Wi-Fi capabilities to share data across teams. However, they are limited to the territory that lies immediately in front of the user. Integrating infrared camera technology into UAS provides firefighters and other first responders with a much wider perspective on fire activity.
The drone market is still dominated by hobbyists, but deployments in commercial market segments including the agricultural and oil and gas industries are rapidly expanding. Municipal governments are also employing UAS technologies in police, fire, and rescue efforts. Drone technology has largely outpaced the regulatory systems that govern their use, however, and spectators using drones to capture exciting images have interfered with firefighting efforts in more than 100 instances in the U.S. alone, according to the Federal Aviation Administration (FAA). "Firefighting aircraft fly at very low altitudes, typically just a couple of hundred feet above the ground, the same altitude as drones flown by members of the public and others. This creates the potential for a mid-air collision or pilot distraction that could result in a serious or fatal accident," said the FAA in a statement. Unauthorized drone flights have even caused the suspension of firefighting operations in significant wildland fires in the U.S. and Australia.
Firefighting UASs use authorized drones and adhere to current regulations, which restrict users to licensed drone operators, limit maximum altitude to 400 feet and maximum craft weight to 55lbs, and require operators to maintain visual contact, or line of sight, with the aircraft. High-performance drones developed by companies like FLIR, DJI, and XAG for use in agriculture or military applications are being adopted for firefighting. Models like FLIR's SkyRanger and DJI's Matrice are equipped with long-range zoom and infrared imaging, IP-rated airframes, and can maintain stability in high winds.
Drones used for firefighting include models developed for oil and gas downhole drilling operations, precision agriculture, construction site mapping, and offshore rig, telecom, and bridge inspection.
While equipment used by drone hobbyists relies largely on commercial components, UASs used by firefighters and other municipal government agencies depend on high-reliability interconnects. "The small and lightweight high-reliability connectors we already offer can support advanced drone systems, although we have some military customers asking for components with higher heat resistance capabilities. The current range is typically -55°C to +125°C, and the next step will be -70°C to 175°C," said Scott Unzen, director of marketing at Omnetics Connector Corporation.
UASs incorporate dozens of connectors and cables to support charging/battery and communications functions for drone and handheld controllers, as well as sensors, antennas, GPS modules, cameras, controllers, and other devices. "The connectors that drone designers specify must be compact and lightweight to preserve battery life, conserve board space, and reduce payload. They must also be IP67 sealed — an important feature for firefighting — as the drones operate in conditions where water or firefighting chemicals are present," said Courtney DeGust, Amphenol Pcd. Other critical characteristics include ruggedized designs tested to withstand rigorous harsh environment operating conditions, including intense heat. In many cases, military-grade components are used.
"Some of our UAS customers have already integrated Fischer MiniMax Series connectors into their drones because the rugged miniaturization and modularity of these connectors help them meet size and weight goals without sacrificing power or the ability to endure harsh conditions," said Steve Donnet, communications lead at Fischer Connectors. "One such example is the Tundra drone from Hexadrone Systems."
As drones become more integrated into firefighting operations, specialized equipment is being developed, including models that can seed fire zones with chemical retardants or drop small fireballs called Dragon Eggs to create backfire barriers. They can even be used after a fire. DroneSeed, a company that uses fleets of drones to reforest areas burned in wildfires, has developed its own aircraft that can carry 57-pound containers of tree seeds. (The FAA has given the company clearance to operate beyond the line of sight.)
The success of using UASs for firefighting has inspired the development of larger and more capable drones. In China, EHang has developed the world's first large intelligent aerial firefighting platform. This autonomous system, developed to fight high-rise fires, is equipped with cameras that can identify a fire's location, lasers that can break windows, and sprayers that can direct fire extinguishing foam into the flames.
UAS technologies like these have already proven effective in a variety of different firefighting scenarios and are rapidly expanding in popularity. As drones and unmanned systems continue to evolve and cater to this market, containing and extinguishing fires will become safer and more effective than ever before.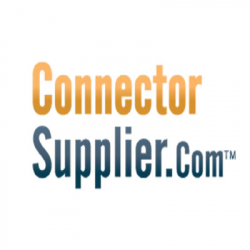 Latest posts by Connector Supplier
(see all)