The Speed of the Future
Each year, the electronics industry expands what is possible with ever-higher data transmission speeds and greater bandwidths. Buckle up and enjoy the ride.
In any other year, this would have been our DesignCon issue. Connector Supplier has attended the DesignCon conference and expo in Silicon Valley for two decades, and it's always been a wonderful opportunity for us to meet the people, see the products, and learn about the high-speed chip, board, and systems technologies, including connectors and cable assemblies, that will shape the next 12 months of innovation. We love it, but we're just industry observers. DesignCon is really for the engineers, designers, and students who attend — the people with the innovative ideas and the critical skills needed to continually push the envelope of high-speed communications and semiconductor technologies into the next era by designing and developing new tools to help us communicate and connect better, faster, and more reliably. High-speed connectivity solutions are critical building blocks and core enablers of these ideas.
Since DesignCon has been rescheduled for later in the year, we're using this special issue to explore next-gen, high-speed connectivity. Connector industry veteran and longtime DesignCon attendee Bob Hult explores the perennial question of copper or fiber. As data transmission speeds increase to 112Gb/s, the answer may be changing. We also introduce David Pike, who is known to many as the Connector Geek. He's been tracking connector technologies for 30 years and, in this issue, gives us a brief history of communications and touches on some of the highest-speed connectors available today. We also share our recent conversation with ECIA's Dale Ford, who tells us why 2020 was actually a successful year for the electronics industry and why 2021 is looking good too.
We sure hope that's the case, and that we'll all get to gather at DesignCon August 16–18. We know that connector companies have spent the past year developing solutions that are even better — and faster — than those we saw a year ago and we can't wait to see them.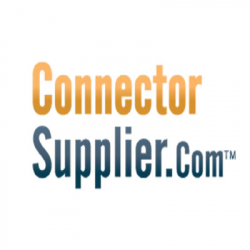 Latest posts by Connector Supplier
(see all)