The Open Compute Project Envisions Better Computing Through Collaboration
Applying the open source concept to hardware development could spur the innovation we need to power a more connected future.
As people, businesses, and governments transfer more activities to online formats, the global computing infrastructure is being stretched to its limits — and the demand for high-speed connectivity is just beginning. Once fully operational, 5G networks will enable the expansion of applications that require even more computing power than today's high-volume data connectivity demands, including Industry 4.0, smart cities, and intelligent transportation systems. The development of computing infrastructure that can support vehicles, manufacturing equipment, and complex networks will require data center hardware that is affordable, widely compatible, energy efficient, and supremely reliable. There will be no room for error and no time for lags.
The Open Compute Project (OCP) aims to strengthen global computing infrastructure by promoting collaboration across industries through open source hardware concepts. Sharing ideas will ultimately spur innovation in server, storage, and data center design. The ideas generated through OCP may become new standards or new system designs. Participants in this initiative include hardware companies, manufacturers, telecoms, data centers, research institutions, and internet companies. The connector industry is represented by Amphenol ICC, Molex, Phoenix Contact, Positronic, Samtec, and TE Connectivity. Companies and individuals can contribute ideas and specifications for review by the larger engineering community.
"We participate with OCP because many of our products, in particular our new high-speed interconnect systems that are rated at 112Gb/s PAM4, are relevant for designers and system architects in the OCP," said Jignesh Shah, senior system architect, Samtec, Inc. "As data rate requirements approach and surpass 112Gb/s PAM4, developers are challenged with balancing increasing throughput, scalability, and density demands with concerns such as power consumption, signal integrity, cost, and time-to-market."
The company has created a virtual OCP exhibit featuring technologies that target OCP designers. One OCP concept that Samtec's connectors support is the Mission Peak Hardware System, a rack-mounted flash drive server that operates with high power efficiency. Reducing energy use is a primary concern for the OCP, as demand for connectivity puts more energy-hungry data centers into action.
"OCP is pushing more services to the cloud, handling more data, and bringing connectivity to the world in a very efficient, economical, and sustainable manner," said Natesh Kannan, global product manager at Positronic. "Positronic strongly believes that open collaboration is the best way to provide sustainable, environmentally friendly solutions."
"The OCP Foundation is really an enabler of this innovation. We provide a safe framework by which organizations can openly collaborate and contribute their innovations, without giving up valuable intellectual property, in a variety of methodologies," said Dirk Van Slyke, director of marketing for the OCP Foundation. "The real work is done within our 10 project groups, which meet regularly and are led by volunteers from the technology community and overseen by an elected Incubation Committee."
New connectivity methods for servers are one place to achieve efficiencies. For instance, this new concept for a power connection module enables blind-mated server-to-busbar connections. It is assembled with one dual busbar connector and five board-to-wire connectors. The designer has made the concept available for test and study, sharing the full documentation and requirements. Amphenol has identified connectors that could serve this design. By making concepts available to everyone in the engineering community, innovators from across companies can work together to advance the industry as a whole and increase the overall body of connectivity knowledge.
"Contributions are reviewed by the technical steering committees and can receive a variety of designations based on their type — from white papers to designs and reference architectures to colocation facilities," said Van Slyke. "The culmination of these efforts are found and available for consumption on the OCP Marketplace and include Products and Facilities, Integrated Solutions, and even Circular Economy equipment, once used by hyperscalers like Facebook, and now readily available for re-purchase after only a couple of years use, with plenty of usable life left."
To participate in the OCP, contributions in the form of projects, white papers, specifications, design files, and case studies may be submitted to the project group. Due to COVID-19, the 2020 OCP Global Summit has become the OCP Virtual Summit. The event will take place May 12–15, 2020, and include sessions, an Experience Center, a Future Technologies Symposium, and a virtual expo hall featuring nearly a hundred companies. Registration is free, and all sessions will be available for viewing after the event.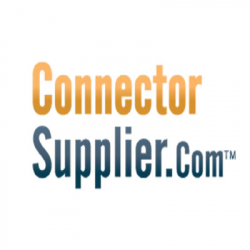 Latest posts by Connector Supplier
(see all)