Standards Help Ensure Peak Performance for Wire Harness Assemblies
IPC/WHMA-A-620 updates manufacturing requirements for cable and wire harness assemblies to ensure performance as cross-market demand for these specialty components increases.
Cable assemblies and wire harnesses are complex, multipart systems comprised of various discrete components and designed to transmit data, power, and signal. These self-contained packages offer multiple advantages to system designers and installers. Wire harness assemblies are quick and easy to securely connect, which reduces installation time. Bundled wires fit into compact and low-profile devices more easily and make for neater, more easily identifiable cable runs in larger installations. They are also better protected against shorts and fire and, in harsh-environment applications, better protect systems from shock, vibration, and ingress of fluids or particulates.
Every electronics market utilizes these assemblies, and demand is increasing across numerous application areas. Key trends impacting cable assemblies include miniaturization, increasing speeds and data volumes, and fiber optics adoption. One particular area of growth is in automotive and non-auto transportation applications. In this market, steady demand for electrification and automation is driving an exponential increase in the wire content used in these designs, making durable, dependable wire harness assemblies even more critical.
In light of these trends, the Wire Harness Manufacturer's Association (WHMA) and IPC Association have issued the IPC/WHMA-A-620 standard — a new revision to the only industry standard that guides the manufacture of these critical connectivity products. The standard provides criteria on safety wires and preparation, the requirements for individual wire seals, soldering to terminals, the crimping of both stamped-and-formed and machined contacts, insulation displacement connectors (IDCs), ultrasonic welding, splicing, connectors, molding, marking, coax/biax cables, raceways, grommets, shielding, assembly, the overmolding of flexible flat ribbon, and wire-wrap terminations.
Developed over three years in collaboration with 86 connectivity suppliers and original equipment manufacturers (OEMs), the standard guides the production of crimped, mechanically secured, and soldered interconnections, as well as the various activities associated with manufacturing complete cable and wire harness assemblies. As the use of these products increases across multiple markets, this new standard will provide increased end-user reassurance in terms of quality workmanship and performance.
In order to ensure that cable assemblies and wire harnesses deliver on the many advantages they offer, a slew of rigorous requirements is used to guide the manufacturing process. Although automation is increasingly used in the harness assembly manufacturing process, it's not entirely infallible and a majority of cable assemblies are still hand-assembled, which introduces the potential for human error. Multiple wires and termination points mean multiple points of potential failure, as each wire must be securely encapsulated, captured, crimped, and fastened. Additionally, many cable assemblies are application-specific, custom products, so there's little repetition, which can also increase the potential for errors. The diversity and complexity of these multipart products underscores the need for strict standards compliance with regard to assembly, inspection, and testing; the new IPC/WHMA-A-620 standard will help ensure quality and performance.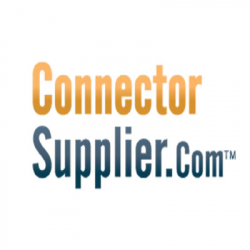 Latest posts by Connector Supplier
(see all)