Small Form Factor Fiber Optic Connectors
This week's Product Roundup highlights small form factor (SFF) fiber optic connectors, termini, and tooling from leading suppliers.
Small Form Factor Fiber Optic Connectors
Rosenberger's LC line of small form factor (SFF), single-fiber, simplex and duplex connectors features push-pull locking mechanisms and spring-mounted ferrules centered on slotted sleeves and is available with optional tuning and in APC versions with angled (8°) polished ferrule end-faces, Mini LC Duplex versions with a reduced pitch of 5.25mm, and LC-Compact versions with a shorter, ruggedized housing and user-determinable polarity. The LC-Compact Push-Pull Boot (LCC-PPB) connectors feature a push-pull boot rather than a push-pull tab for simplified handling, a low height profile for ultra-high-density stacking, a compact and rugged backshell with central strain relief, A/B polarity that can be quickly and easily changed without tools, and a translucent duplex protection cap that supports easy handling and light permeability for visual fault locator laser pointers. They are compatible with single-mode and multimode cable, compliant with IEC/DINEN 61754-20 and EIA/TIA 604-10, rated for operating temperatures extending from -40C to +85C depending on the cable type, and ideal for use in data centers and local, storage, wide area, and metropolitan area networks (LANs, SANs, WANs, and MANs). LCC-PPB connectors are available with UL94 V-0 PA, PBT, or PTFE bodies, UL94 V-0 PP push-pull boots, UL94-HB TPE protection caps, and 1.25mm-diameter zirconia ceramic ferrules and are surface-treated to repel dust, grease, and humidity. As such, they can only be cleaned using contact-free methods, such as compressed air.
Samtec's FireFly Micro Flyover System has an industry-leading miniature footprint that allows for higher-density PCB layouts and closer proximity to the IC, which simplifies board layout and enhances signal integrity. It's also the first interconnect system that enables the interchangeable use of high-performance, micro-footprint optical interconnects and low-cost copper interconnects within the same PCB connector system. The ECUO Series FireFly Active Optical Micro Flyover System Cable Assembly can achieve speeds of up to 25Gb/s in a footprint covering just 0.63 inches squared for an aggregate speed of 265Gb/s per square inch and is available in x4 and x12 designs capable of supporting data center, HPC, and FPGA protocols including 10/40/100GbE Ethernet, InfiniBand, Fibre Channel, and Aurora. In addition, the mating PCB connector set is simple to use, featuring easy insertion/removal and trace routing, no through-holes, and surface-mount terminations. End-two options include another FireFly optical connector, MPO (MTP), MT, MXC, and U-SDI interfaces and a variety of heat sinks, including flat, grooved, standard pin fin, and high-performance pin fin, are available as well. Other fiber optic solutions in the line include PCUO Series PCI-Express-Over-Fiber FireFly Optical Cable Assemblies and ETUO Series FireFly Extended-Temperature Active Optical Micro Flyover Cable Assemblies.
Siemon Interconnect Solutions' Base 12 MTP PRO 2mm Jumpers are used to connect the MTP trunk backbone to the active equipment. The compact design of the MTP footprint along with Siemon's 2mm-diameter RazorCore cable achieves robust connections, reductions in cable pathway congestion, and improved airflow around active equipment. The MTP jumpers are available in standard and low-loss variants with plenum, riser, and low-smoke-zero-halogen (LSZH) cable jackets and either male or female MTP connectors or MTP PRO Connectors, which enable quick and easy polarity and pin changes in the field using the company's innovative, handheld MTP PRO Tool.
Hirose's BF4M unidirectional active optical connector system features built-in E/O on the transmit (Tx) end and O/E on the receiver (Rx) end, which allows it to convert a balanced, high-speed, differential electrical signal on a PCB at one end into an MM optical signal for transmission down a very thin, flexible fiber optic cable and then convert it back into an electrical signal on the other end. This plug-and-receptacle solution has an ultra-low profile and solders to the PCB to save space and eliminate thermal issues associated with soldering E/O and O/E devices directly to the PCB, and supports high-speed, isolated signal transmission from 0.05Gb/s to 6.25Gb/s and long-distance transmission up to 100m. It also features an innovative internal wiring system that offers all the benefits of fiber optic signaling, including high signal quality, lower power consumption (<120nW), and excellent EMI protection. Designed for high-speed applications including factory automation and medical equipment, the BF4M optical connector system measures just 11.5mm x 5.5mm x 1.5mm (l x w x h) and utilizes high-flex fiber optic cable capable of withstanding significant bending cycles, as tested at a 2mm bending radius.
Allied Electronics & Automation stocks RS Components' RS PRO brand fiber optic connectivity solutions, including single- and multimode fiber optic connectors as well as adapters and patch panels. RS PRO Fiber Optic Connectors enable the efficient termination of fiber optic cables in high-speed applications that require quick connections and disconnections, including telecommunications, computer networking, audio transmission, and sensor applications. Since it's vital for fiber faces to be firmly pressed together to achieve strong signals and low insertion loss, most connectors in the range are spring-loaded to ensure maximum glass-to-glass or plastic-to-plastic connections. The RS Range of fiber optic connectors provides solutions for FC, LC, SC, and ST applications. The FC (Ferrule Connector) Range features heavy-duty fiber optic connectors with secure threaded connections. Also known as Fibre Channel connectors, they are ruggedized for high-vibration environments and are typically employed in demanding datacom and telecommunications applications. The SC (Standard Connector) Range features a user-friendly push-pull latching system for quick connections and disconnections and a 2.5mm ferrule. The LC (Local Connector) Range is a smaller version of the SC Range, features a 1.25mm ferrule, and is commonly used in space-constrained single-mode applications. The ST (Straight-Tip) Range employs the secure and convenient bayonet coupling style and a 2.5mm ferrule and is commonly used in networking applications. Lastly, the MPO (Multifiber Push-On) Range is used for ribbon-style fiber optic cables with up to 24 fibers.
Cinch Connectivity Solutions' Stratos line of optical connectivity products is designed and manufactured to deliver highly reliable, cost-effective solutions that are virtually immune to dust, mud, oil, water, and other contaminants and is ideal for use in communications, control, guidance, imaging, radar, sonar, and LIDAR systems within harsh-environment military and aerospace applications, such as unmanned ground and aerial vehicles. Stratos SFF and SFP Optical Transceivers support high-performance integrated duplex data links for bidirectional communication over multimode fiber, have robust metal housings with MSA-compliant footprints and a single +3.3V power supply, are available in RoHS-compliant solderable and hot pluggable versions rated for industrial or extended operating temperatures, and deliver proven performance at a competitive price point. The SFF solutions are particularly well suited for InfiniBand applications, achieve data rates up to 2.5GBaud, measure just 0.532" in width, and provide double the port density in the same footprint as a 1×9 transceiver. Standard operating temperatures extend from -5°C to +80°C. The SFP solutions support high-speed data links up to 4.25GBaud and hot plugging, which allows suitably designed enclosures to be changed from one type of external interface to another, and are rated for operating temperatures extending from 0°C to 70°C.
Radiall designs and manufactures a full range of LC, SC, and ST connectors, adapters, and accessories compliant with Telcordia GR-326-CORE, IEC 61300, and RoHS specifications. Each series is available in standard and aerospace-grade versions for broad suitability in both stable and harsh-environment telecommunications, datacom, broadcast, medical, instrumentation, industrial, military, aerospace, and naval applications including communications, storage area, and local area networks, fiber to the home (FTTH) installations, data converters, junction and termination boxes, optical distribution frames, broadcast television, medical imaging, sensing, and surgical equipment, measurement tools, optical sensors, video surveillance systems, industrial process measurement and control sensors, and environmental and structural sensors. The LC Series features latch-locking small form factor (SFF) connectors that are half the size of the SC Series connectors with push-pull locking mechanisms. LC and SC Series connectors both offer easy mounting and installation, high performance, secure connections, and versatility and are both capable of single-mode and multimode optical performance. The ST Series features a bayonet locking system and also offers secure connections and versatility. Ruggedized versions of all three series are rated for at least 200 mating cycles in operating temperatures extending from -55°C to +125°C.
PEI-Genesis stocks SOURIAU's ELIO Series fiber optic termini for 8D Series 38999 and ARINC 600 connectors. The termini are easy to use, terminate, and clean, don't require tools for insertion and extraction, are held in place with a bayonet locking mechanism and are sealed to IP67 from the rear without a backshell and resistant to fuel, hydraulic fluids, lubricants, cleaning fluids, deicing fluids, extinguishing fluids, and cooling fluids per MIL-DTL-38999 and EN3645. Ideal for use in aerospace, defense, marine, and industrial applications, ELIO Series fiber optic termini establish robust connections capable of maintaining excellent optical performance even under extreme vibration and are flight-proven and qualified to ARINC 801, EN4531, and Airbus ABS1379 and ABS1213 standards. The robust, spring-loaded, butt-joint-style optical contacts have 2.5mm-diameter ST-style ferrules, are equivalent in size to #16 contacts, and employ anti-rotation mechanisms for better optical performance in high-vibration applications and a boot grommet that both enables rear sealing and helps protect the cable against excessive bending. They are also compatible with loose and tight structure single-mode, multimode, and plastic optical fiber (POF) cable and rated for a minimum of 500 mating cycles in operating temperatures extending from -65°C to +125°C.
Smiths Interconnect's HyperGrip Series connectors are user-keyable and -configurable circular, plastic, color-coded, push-pull connectors that offer six different keying options with a set of common components to reduce cost, lead-time, and inventory. The series enables connector configurations with 5, 12, 19, or 33 Hypertac, expanded-beam or butt-joint fiber optic, non-magnetic spring probe, or coaxial contacts, in addition to EMI/RFI shielding, IP67 sealing, and five color coding options. Designed to meet medical industry requirements, such as finger-proofing to UL544 and IEC 60601-1, the series also features a unique front- or rear-panel-mount receptacle design that allows users to mount the harness assembly from the inside or outside of device enclosures. HyperGrip Series connectors are flammability rated to UL94 V-0 and compatible with most sterilization requirements and are rated for 1A per contact, operating temperatures extending from -40°C to 125°C, and up to 20,000 mating cycles. Fiber optic variants are available with size 12 expanded-beam termini or hermaphroditic size 16 butt-joint termini, which help reduce total cost of ownership, and deliver high-speed signals over long distances with low insertion loss and without any repeaters. In addition, expanded-beam fiber optic variants support both single- or multi-mode fiber optic cable, are easy to clean, exhibit low susceptibility to contamination and immunity to EMI, RFI, and crosstalk, and are especially ideal for high-bandwidth applications including surgical imaging systems, HD video connections, and voice signal transmission.
TE Connectivity's range of rugged embedded computing solutions for high-speed applications in harsh military and aerospace environments includes full- and half-size VITA 66 Optical Modules designed for compatibility with VPX and Sensor Open System Architecture (SOSA) standards. TE's VITA 66 optical modules are also designed for minimal size, weight, and power (SWaP) consumption, high contact density, and high-bandwidth performance at speeds up to 25+Gb/s with high signal integrity. One product in the line, the two-position fiber optic backplane receptacle connector/motherboard kit, features an aluminum housing rated for operating temperatures extending from -40°C to +85°C and a low-halogen insulator and is compatible with REACH and RoHS requirements and wave soldering processes with temperatures up to 265°C. It and the other connector solutions in the series are ideal for use in land, sea, air, and space applications including avionics and vetronics, communication and processing hubs, electronic warfare and countermeasure management, two-level maintenance and ESD-sensitive equipment, mobile and fixed satellite terminals and ground base stations, power supply and distribution, radar interference and processing, sensor array hub and data processing, vehicle mission computers and navigation systems, and weapons control and targeting.
Schleuniger's state-of-the-art FiberStrip 7030 stripping machine is especially designed for stripping buffers and coatings from glass optical fibers with the highest possible accuracy and repeatability. This semi-automatic stripping machine is compact, lightweight, and portable, enabling use in both high-production environments and in the field, and has precision mechanics, including a special blade geometry and integrated centering aid that prevent it from ever coming into contact with the glass fibers it strips, to guarantee against surface damage and ensure the utmost quality. The FiberStrip 7030 measures just 6.3" x 2.12" x 1.77", weighs a slight 1.54lbs, handles strip lengths up to 35mm (1.4″) and conductor cross sections spanning 125/250µm to 125/900µm, and offers adjustable processing parameters including stripping speed, heating time, and heating temperature. Cycle time ranges from 5–20s depending on settings. The stripping machine is also available with a variety of optional quick-change clamping systems to hold various types of fiber for processing, and it serves as an ideal companion to cleaving and splicing devices, offering adapters designed to accept the docking of fiber holders from many different fusion splicer manufacturers. It is fully compliant with all CE and EMC equipment guidelines relative to mechanical and electrical safety and electromagnetic compatibility.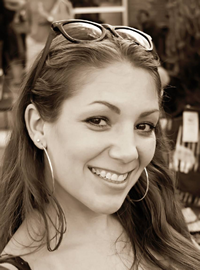 Latest posts by Christine Stieglitz
(see all)