Railway Product Roundup
Check out this week's product roundup for information about some of the latest and greatest connector products for railway applications.

ITT VEAM's CIR M12 circular, bayonet coupling connectors for harsh environment Ethernet communication applications in rail systems feature M12 contacts mounted within proven VEAM FRCIR connectors. Designed to support gigabit communication, the series enables data transfer from Ethernet, MVB, WTB, and video lines within a single connector. Tested to Class F Ethernet channel performance, the series also offers a minimal footprint and is available with ITT's Blue Generation® plating, a ruggedized, RoHS compliant plating that delivers a combination of extreme durability, conductivity, and shielding performance.
Smiths Interconnect's REP Series rectangular, plastic connectors deliver durable, high-reliability solutions in rail applications including: sensors, brakes, signals, alarms, doors, lighting, air conditioning, seats, and passenger information and driver cabin systems. Featuring Hypertac® hyperboloid contact technology, the series offers low insertion and extraction forces, immunity to fretting corrosion, and 30% higher current carrying capacity than standard contacts of the same size, according to the company. Compliant with the most stringent rail standards, the series also offers IP66 and IP67 sealing, exceptional resistance to shock, easy mounting and maintenance, improved polarized guides, minimal cost of ownership, and the versatility of three coding devices: cable-to-cable, clip-locking, and front and back panel mount.
JONHON's J599 Series optical connectors provide ideal alternatives to large core diameter quartz fiber jumper wire and plastic optical fiber (POF) cable in railway traction conversion systems. Typically installed between the panel and the motherboard or between the motherboard and TCU in the converter module, these connectors are designed to solve routing, maintenance, and repair difficulties that can result from the use of large fiber within such limited spaces. Featuring MIL-DTL-38999 outline dimensions and contact layout, the high-density series can be loaded with #20, #16, and #12 optical contacts, and features a secure locking structure, five keyway orientation, audible coupling confirmation for blind mating, and excellent vibration resistance, in addition to long lifetimes, convenient routing, and high tensile strength. The series is also available with several shell materials and plating options to suit a range of environmental requirements.
BTC Electronics offers D38999 Series II Subminiature Circular Connectors from Aero-Electric Connector, Inc. Designed for military and commercial applications that demand lower profiles and lighter weights, the series can enable up to 20% reductions in mated pair length, up to 39% reductions in outside diameter, and up to 40% reductions in weight, according to the company. Available in six receptacle mounting styles, including square flange and jam nut, two plug designs with or without RFI grounding, and with 3 – 128 M39029 contacts in sizes: 22D, 22M, 22, 20, 16, and 12, the series features a 52-insert arrangement per MIL-STD-1560 and is tooled and qualified to MIL-DTL-38999 Series II. Terminating wire sizes range from 28 – 12AWG, and a wide variety of shell materials and finishes are available, including: aluminum, electroless nickel, bright cadmium, anodized, and olive drab cadmium, amongst others.
Heilind Electronics carries the RailwayLine Modular Power Connector MPC System from Stäubli Electrical Connectors (formerly Multi-Contact). Designed to provide both electrical and power connections, the system offers a universal, modular, and compact multi-application solution. Rated for up to 3,600V, 700A, and more than 500 mating cycles, the system is suitable for cable cross-sections spanning 10mm2 to 240mm2, and is available in two housing sizes with 8mm, 14mm, and 20mm contacts, straight and right angle plugs, and crimp, cable lug, and bus bar panel mount receptacles. Ideal applications include: traction converter outputs, motor connections, battery outputs, body to bogie connections, inter-car connections, and electric connections between several functions of the electrical chain of traction in regional and high-speed trains, metros, light rail vehicles, and locomotives.
Recently posted:
[related_posts limit="10″]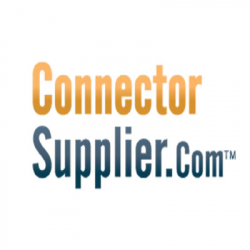 Latest posts by Connector Supplier
(see all)