Datacom and Telecom Connectors
This week's Product Roundup highlights datacom and telecom connectors and cable assemblies from leading suppliers.
Datacom and Telecom Connectors
Remke
's RJ45 Ethernet Connectors and Cabling Solutions for Cat 5 and Cat 6A applications enable quick and easy in-field installation without the need for any special tools, which makes them ideally suited for extending data networks, repairing cable links, and incorporating new peripheral devices into existing networks. The field-wireable RJ45 Ethernet connectors are German engineered for extreme performance and quality and feature a zinc die-cast housing with a hardened and tempered finish to prevent outside electrical interference, a long release latch for easy insertion and withdrawal in tight spaces, a standardized plug interface according to the EN 60603-7-51 standard, 360° shielding to ensure secure data transmissions in noisy environments, and integrated strain relief. They also have a four-chamber wire manager with color coding to easily identify T568A, T568B, and PROFINET cables, piercing IDC contacts compatible with 27/7–22/7AWG, 26/1–22/AWG, and 29/19–24/19AWG wire and rugged enough for up for four reuse cycles, and a cap that prevents contacts from dirt and damage during transit and assembly, and are rated for a minimum of 750 mating cycles in operating temperatures extending from -40°C to +85°C. Ideal application areas include office networks, data centers, and industrial automation cabling.
TE Connectivity
's new STRADA Whisper R backplane connectors are designed to make future data center system upgrades easier and more cost effective. They have a newly optimized footprint that helps ensure low crosstalk noise and enables the migration path from 56G PAM4 to 112G PAM4, the same mating interface and excellent electrical performance as the existing STRADA Whisper connectors, with which they're backwards compatible, and — thanks to the new design and a fully automated assembly process — are more cost-effective than the previous design. The connectors are available in four-pair configurations with 92Ω impedance for traditional backplane applications but can support both 85Ω and 100Ω impedance system requirements. Ideal applications for the series include data centers, servers, storage devices, and wireless infrastructure. Datacom and Telecom Connectors
Stewart Connector
's SS-60300 Series jacks are the most economical RJ45 connectors capable of delivering 10G Base-T Ethernet signals as well as an upgrade path for 2.5G and 5G applications. The series has a compact, simplistic design with the smallest-available RJ45 footprint and contacts selectively plated with 50μin of gold and especially designed to address the crosstalk and return loss issues common when using RJ45 connectors in high-frequency applications. Ideally suited for use in high-density applications where PCB space is at a premium, the series is capable of performing in 2.5G and 5G Base-T devices, which are designed to operate over existing structured cabling systems, as well as in PoE applications with 15–100W power requirements, such as IoT devices, servers, and printers. The jacks are available in 45°, 90°, and 180° shielded and unshielded versions that are IR reflow compatible and RoHS compliant.
Molex
's LumaLink Optical Trace Cable Assemblies with high-density MPO connectors enable the full illumination of the entire cable to provide complete visual identification from origin to endpoint, including slack storage locations, and help installers and technicians implement, identify, and route the cables more easily. The assemblies have precision-molded, NTT-compatible ferrules that connect 12F optical cable, push-pull housings for quick, reliable connections, multiple fibers arranged inside a round jacket to provide low-profile solutions for high-density applications, magnetic power connections capable of 360° rotation for illumination functionality, and a FlexiBend boot that enables field grooming of the bend radius and easy directional changes for improved cable management. Ideal applications for the series include rack frames, cable trays, routers, servers, switches, storage devices, and other datacom and telecom equipment. Datacom and Telecom Connectors
Weidmüller
's IE-PS-RJ45-FH-BK range of tool-free, IP20 plug-in RJ45 connectors is designed according to IEC 60603-7-51 for Cat 6A and Class EA Ethernet and PROFINET applications with wire outer diameters up to 1.6mm. The RJ45 connectors feature zinc die-cast housings with UL94 V-0 PA insulators, four or eight cores, and gold-over-nickel-plated phosphor bronze IDC contacts designed to accommodate 26/1–22/1AWG solid wire or 26/7–22/7AWG flexible wire and deliver the durability required to be reconnected to a wire with the same size or larger cross-section a minimum of 10 times. They are also color-coded, multiport-ready, halogen-free, RoHS-compliant, UL-approved, and cULus listed and available with EIA/TIA T568 A and EIA/TIA T568 B pin/pair assignments or PROFINET compatibility. They deliver 10Gb/s performance and PoE and PoE+ performance per IEEE 802.3at and are rated for 1A of current-carrying capacity at 50°C, a maximum of 20mΩ contact resistance, greater than 500MΩ insulation strength, 1,000 VDC contact-to-contact dielectric strength, a minimum of 1,500VDC contact-to-shield dielectric strength, less than 30N of insertion force, and operating temperatures extending from -40°C to +70°C. The company also offers eight other series of IP20 plug in connectors for copper and fiber optic cables, including RJ45, SC-RJ, SC-Duplex, LC-Duplex, ST, and BNC connectors.
Cinch Connectivity Solutions' Johnson 2.92mm Series coaxial connectors, which are also known as SMK Coax connectors, operate to a maximum frequency of 40GHz with a maximum VSWR of 1.15:1 from DC–18GHz and 1.3:1 from 18–40GHz. They have gold-plated beryllium copper or passivated stainless-steel bodies with a thick wall design that increases outer conductor area at the interface to achieve more reliable electrical performance and higher mechanical strength than SMA connectors, with which they're intermateable. They also utilize an air dielectric and support bead to achieve higher cutoff frequencies than SMA connectors and are compatible with RG402 and RG405 cables. The series was recently expanded with the addition of new solder-end-launch and straddle-mount jacks that deliver high-signal-integrity data transmission in test and measurement equipment including semiconductor ATE test boards and instrumentation test fixture hardware, support four additional board thicknesses: 0.016", 0.042", 0.062", and 0.093", and exhibit a low VSWR of 1.25 at up to 26.5GHz and a maximum of 1.5 from 26.5–40GHz. Thanks to these new additions, the 2.92mm Series is now available in seven mounting styles: end-launch, end-launch/straddle-mount, two- and four-hole flange-mount, two- and four-hole field-repairable flange-mount, and thread-mount. In addition, both the field receptacle and thread-in (i.e., spark plug) connectors are available for use with hermetic seals or accessory pins.
I-PEX Connectors
' CABLINE®-VS II high-speed micro-coaxial cable connectors have a 0.5mm pitch, a low maximum height of 1.3mm, a 360° EMI shielding cover and multipoint ground design that prevents EMI leakage, and a physical locking cover that prevents accidental unmating. Ideal for use in Thunderbolt™ 3 and IoT applications, these horizontal-mating, VESA-standard connectors support high-data-rate transmissions up to 20Gb/s, are available with 30 or 40 gold-plated copper alloy contacts, and have heat-resistant UL94 V-0 LCP housings and nickel-plated copper alloy shells with gold soldering parts. They can also be mounted on the same PCB layout as CABLINE-VS receptacles. Plugs are packaged in trays and receptacles on embossed tape.
The Fischer FiberOptic Series from Fischer Connectors has a miniature, circular, push-pull design that enables quick, easy, and single-handed mating and unmating and a monoblock mate adapter/removable sleeve holder that supports in-field end-face cleaning and provides easy access to ferrules. The series transmits high-speed data across long distances, delivers dependable performance with stable optical links in extreme indoor and outdoor environments, provides IP68 ingress protection when mated and IP67 protection when unmated, and is rated for 1,000 mating cycles. It also delivers best-in-class butt-joint optical performance with single-mode (APC/UPC) and multi-mode (UPC) optical fibers, exhibits low back reflection, and employs UPC and APC polishing to reduce insertion and return losses and improve device security. In addition, these rugged fiber optic connector and cabling solutions have been tested and proven to deliver precision optical performance in cryogenic and other extreme applications, like liquefied natural gas pipelines, which can experience temperatures as low as -180°C, per CERN testing procedures. Series options include connectors with one, two, or four optical channels, a hybrid connector with two fiber channels and two electrical contacts, and optional gas-tight panel receptacles, all of which are available preconfigured with any length of cable for maximum performance and installation efficiency. Ideal applications for the series include telecom and broadcast, marine and underwater, oil and gas, and railway electronics systems. Datacom and Telecom Connectors
Rosenberger
's Identification Patch Cord (IDP) makes it quicker and easier to accurately identify patch cord ends in data center, information technology (IT), and building cabling applications, which frequently require the reconfiguration of data cables and generally enact that process by manually patching cables within distributors. Designed to prevent the disruption of active data transmissions caused by unplugging the wrong patch cord, which often happens even if technicians proactively consult and double-check the cabling documentation, the IDP features an external light source that can be placed at the connector on one end of a patch cord to securely identify the other end. The IDP solution also eliminates the need for active electrical or optical components, which enables easier and most cost-effective retrofits of existing fiber optic cabling in data centers, and is kink and crush resistant, rated for operating temperatures extending from -10°C to +60°C, and compatible with cable lengths up to 35m.
Samtec's Flyover® QSFP28 Cable Assemblies allow designers to route critical high-speed signals through ultra-low-skew twinax cable flown over lossy and expensive PCBs to achieve improved signal integrity over extended distances, as well as higher density designs, improved architectural flexibility. The assemblies' ultra-high-density design facilitates sideband signaling via press-fit contacts to help increase airflow and a multitude of "End 2" options, including high-density NovaRay™ and ExaMAX® backplane connectors, for maximum design flexibility. QSFP solutions in the range feature four bidirectional channels with eight differential pairs and deliver aggregate performance of ~100Gb/s NRZ or ~200PAM4. QSFP-DD solutions in the range feature eight bidirectional channels with 16 differential pairs, deliver aggregate performance of ~200Gb/s NRZ or ~400PAM4, support belly-to-belly mating for maximum density, and are backward compatible with QSFP modules.
Newark
stocks L-Com Global Connectivity's High-Flex HDMI Cable Assemblies for space-constrained A/V applications. The VHA0001 Series high-flex HDMI cable assemblies deliver full high-speed HDMI functionality in addition to unique flexing properties that make them easy to route through tight spaces and around tight corners and allow them to reliably withstand frequent movement and flexure. The assemblies feature 28AWG cable with black cable jackets, HDMI connectors with 30μin of gold plating on the contacts to minimize signal loss and support many mating cycles, and durable, and fully-overmolded red PVC backshells that provide excellent strain relief. They support 4K and 1080p video resolution, are rated for up to 10,000 flex cycles, comply with RoHS requirements, and are available in four standard metric lengths: 0.5m, 1m, 2m, and 3m. Ideal applications include HDTVs, home theaters, set-top boxes, gaming systems, imaging equipment, multimedia installations, sound and video equipment, and consumer electronics. Datacom and Telecom Connectors
Advanced Interconnections' Mezza-pede® SMT Connectors deliver long-lasting, high-reliability performance in a wide variety of board-to-board and flex cable-to-board applications and are proven to pass the 20-day mixed flowing gas (MFG) test required for many telecom and other demanding harsh-environment applications. The series features a compact, robust, and high-density dual-row design with 1mm pitch, enclosed screw-machined sockets, 8–36 six-finger contacts on a 1mm pitch, heavy gold plating, and an overmolded lead frame that seals the surface-mount leads to prevent solder joint wicking and ensure secure solder joints. It fits within existing board layouts, offers stack height options spanning 2.9–4.0mm, and is available with SMT and through-hole terminations, rated for more than 1A per pin at 80°C, and RoHS compliant. The series is especially well suited for tight mezzanine packaging applications and is frequently employed in tunable lasers, transponder boards, and signal circuits.
Amphenol ICC
's Lynx™ QD quad differential interconnect provides a compact, high-performance solution optimized for signal density, limited board space, design flexibility, and differential pair signaling. It supports 56Gb/s PAM4 data rates, as well as PCIe Gen 5, and is available in right-angle, coplanar, and vertical stacker form factors with a four-row differential signaling structure, a compact two-row footprint, four module sizes with 20, 40, 60, or 80 positions, and stack heights spanning 4–15mm. The high-density connector also features 24 differential pairs per centimeter squared, an integrated shielding design that provides both robust mechanical strength and sustained signal integrity, and flexible, customizable routing for differential, single-ended, and power requirements. It is rated for 92Ω and 1.5A per pin and is ideal for telecom, datacom, consumer, medical, and automotive applications including 5G infrastructure, switches, routers, servers, data centers, PCs, gaming systems, test and imaging equipment, and navigation systems.
Heilind Electronics
stocks Fiber to Antenna (FTTA) Interconnect Solutions from Amphenol Aerospace, which are based on mil-spec D38999 harsh-environment connectors, combine standard fiber optic LC components and copper contacts in a rugged, affordable package, and enable rapid deployment and easy maintainability in industrial, telecom, and datacom applications including cell towers, base stations, and other rugged fiber optic installations. FTTA Series connectors are also highly configurable, featuring two duplex LCs (four fiber optic connections) and two size 12 power pins and the option of composite, aluminum, or stainless steel shells in jam-nut, wall-mount, and box-mount receptacle styles with nickel, olive drab cadmium, Durmalon, and black zinc nickel plating. The series is sealed to IPX8, resistant to shock, vibration, corrosion, and humidity, and rated for 100-cycle durability in operating temperatures extending from -40°C to 85°C. Datacom and Telecom Connectors
SV Microwave
offers a complete line of extreme-frequency, high-speed, coaxial/RF PCB connectors designed to provide optimal performance in high-speed, high-frequency 5G and IoT applications with high-density, space-constrained layouts. The line supports frequencies spanning 18–100GHz and is available in multiple configurations, including single- and multiport 2.92mm, 2.4mm, 1.85mm, SMA, SMP, SMPM, and EMPS edge-launch, board-mount, and through-hole variations. Its SMP, SMPM, and SMPS coaxial PCB connectors are especially ideal for high-density applications and allow for axial and radial misalignment to compensate for tolerance stack-up and its 2.92mm, 2.4mm, and 1.85mm solderless and solder-mount millimeter wave connectors are especially ideal for 5G infrastructure and other millimeter-wave RF applications. The line is also well suited for use with development boards.
BTC Electronics
offers Cinch Connectivity Solutions' extensive line of Trompeter twinax and triax connectors and cable assemblies, which are designed to meet or exceed the mil-specs governing twinax connectors, are standardized as the twinax/triax connector design in the MIL-PRF-49142 specification, and are commonly used in digital data bus, video pair, MIL-STD-1553B (airborne/ground, primary/redundant), and base band circuits. The range is available in numerous series, sizes, configurations, and styles—including QPL, standard, miniature, subminiature, hermetically sealed—and features metallic parts machined and formed to extremely tight tolerances, including bodies made of top-quality brass plated with bright nickel and gold-plated beryllium copper contacts with a concentric design that effectively isolates the two contacts from both each other and the outer shield to maintain high signal integrity performance. One specific series BTC offers, the 3150 Series (pictured bottom left), is comprised of miniature, hermetically sealed twinax and triax connectors that provide high-reliability performance in even the most severe atmospheric conditions, ruggedly withstand extreme temperatures, and exhibit leakage rates of leak rate of 1×10-8 atm cc/second. These connectors are designed for bulkhead mounting in vacuum chambers and gas-rich environments and are ideal for use in commercial, military, industrial, and space applications including reactors, gas and petrol plants, oil drilling sites, and liquid test and measurement.
Bel Magnetic Solutions
' single-port, four-pair MagJack® integrated connector modules (ICMs) for 1GBase-T and 2.5GBase-T current- and voltage-mode PHYs provide up to 1A or 100W of power over Ethernet (PoE) per port over all four pairs while operating at gigabit Ethernet speeds. They also have industry-standard footprints and pin-outs, are footprint compatible to each other, and are backward compatible with slower existing Ethernet networks. The 1GBase-T and 2.5GBase-T ICMs can be used as either power source equipment or powered devices, are compatible with NBASE-T® and IEEE 802.3bz requirements, and are ideal for use in applications including next-generation access points, IP cameras, high-bandwidth wireless access points, high-powered LED lighting and Ethernet camera applications, base stations, and large-screen video display units.
Like this article? Check out our other Product Roundup, New Product News, and 2019 articles, and visit our Markets Page for the latest articles in each of nine markets.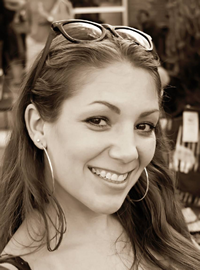 Latest posts by Christine Stieglitz
(see all)