Oil, Gas, and Energy Interconnect Product Roundup
Interconnects for oil, gas, and energy use must meet a variety of unique requirements that often call for the strictest standards. In this week's product roundup, we've collected some of the most innovative connections from your favorite suppliers.
Oil, Gas, and Energy Interconnect Product Roundup
Omnetics Connector Corporation's rugged high-temperature connectors and wire harness solutions are ideal for downhole drilling applications in which continuous data collection is critical. The connectors can withstand conditions that involve vibration and shock, compounded by a high-temperature environment. Omnetics's solutions for these extreme environments include the following product families: Micro-Ds, Low-profile Micro-Ds, 260° Micro-Ds, Micro Circular connectors, and strip connectors. Omnetics's rugged, high-density, high-temperature connectors and wire harnesses are an ideal solution that will maintain the equipment's signal integrity under the severe environmental conditions that downhole and seismic equipment experience during operation.
LEMO recently announced a new series of connectors for the oil and gas market. LEMO's new concentric contact connector series are the perfect solution for petroleum downhole drilling systems and other rotation-type applications. Multi-concentric connectors are dedicated to setups in which the connectors need to allow some rotation. This new series ranges from four to 10 contacts and is available in various shell sizes. The connectors are designed for low-speed rotation and can handle up to 10,000 rotation cycles.
Using its Kryoflex polycrystalline ceramic, PA&E manufactures reliable high-pressure, high-temperature hermetic connectors and feed-thrus that meet the harshest environmental challenges. In the deep-well oil exploration field and in other extreme applications, high pressures and temperatures act together to stress components, and those effects are aggravated over time. Withstanding high pressure alone is a challenge — one that becomes more complex when elevated temperatures are added to the mix. Increased exposure time to these hostile environments adds yet a further complication. The controlled CTE and chemical bonding properties of Kryoflex allows rugged hermetic seals with excellent electrical characteristics, even in extreme high-pressure/high-temperature environments. These connectors deliver a hermetic performance < 1×10-9 CC/SEC He at 1 ATM differential pressure at temperatures up to 260°C.
Amphenol Commercial Products' Rugged D-Sub connectors (MDB and MDBR Series) are the ideal solution for any harsh or demanding environment. These connectors are available in a 9-position standard density pin and socket and a 15- and 26-position high-density pin and socket connector. Termination options include vertical PCB tails and solder cups suitable for up to 20 AWG for the 9-position connectors or 22 AWG for the 15- or 26-position. Protection is provided for IP68 applications per IEC 60529 specifications in the mated or unmated condition. The connector system is designed to provide a standard D-sub interface for enclosures exposed to harsh environments. These D-Sub connectors can be immersed to a 1.0m depth for a period of 30 minutes and the ingress of dust less than 75 microns under 2 kPa vacuum pressure. Amphenol's Rugged D-Sub Connectors are designed to provide outstanding corrosion resistance and have a high-temperature-resistant plastic housing and contacts made of a copper alloy with gold and nickel plating. These rugged connectors are made to withstand dust and water and can be used in a wide range of harsh environment applications.
A new power connector family that provides impressive sealing capability and can withstand harsh environments is being released by Positronic, a company known for its reliable products and configurable design. The innovative new Panther line of rugged electronic connectors is the company's first offering with IP65/IP67 sealing capability; conformance to EN45525-2 HL3, a globally recognized standard for smoke and toxicity requirements; and the ability to operate reliably at temperatures up to 200ºC. Panther also boasts up to 35 amps per contact, shock and vibration performance to EIA-364-28F test condition IV, and has an LCP insulator. The strong and versatile Panther family is ideal for use in rail, aerospace, battery, earthmoving, and other related applications. Pricing and availability are available by contacting any Positronic office around the world.
ODU MINI-SNAP connectors ensure transmission security for MetriCorr's pipeline corrosion surveillance systems, which record and monitor corrosion processes and enable timely intervention in oil and gas pipelines around the world. ODU's MINI-SNAP circular connector is successfully being used in ER probes and data loggers for this application. The ER probe is buried in the ground near the pipeline and measures electronic resistance and layer density. Once installed, the device has an unlimited service life, and resists environmental impacts such as silt, mud, and dampness. Each line is over 100m long and requires 14 different cable sets. ODU's system solutions consist of a connector, a cable, and a cable assembly, including overmolding. This system – unlike the probe itself – is installed above the ground, reducing the environmental impacts on the system. In this application, the ODU MINI-SNAP transmits power, data, and signals.
Smiths Connectors introduces its innovative high-pressure, high-temperature Vortex Connector Series, specifically designed for MWD, LWD, and wireline applications. The Vortex Series provides exceptional protection of critical electronics in the harsh environment that is typical of the oil and gas applications. It allows customers to exploit more demanding geographies and geologies with deeper drilling and fracking capabilities. The Vortex features a single-way connector and a mating boot kit, which utilizes the unique performance of the Hypertac hyperboloid contact technology to offer exceptional protection at high temperature and pressure conditions (200°C / 35K PSI) with high resistance to shock and vibration. The constant wiping action of the hyperboloid contact ensures lower heat build-up, which acts to increase battery life. Impeccable signal integrity provides higher data resolution with more data output per hour providing the opportunity to improve the efficiency of the drilling operation and reducing overall system cost. These features also lead to increased meantime between failure and lower maintenance costs. Smiths Connectors' oil and gas product portfolio includes high power, signal, and high-speed products that are fluid-resistant and rated to industry standard temperatures. Additionally, high-pressure bulkhead connectors are offered for geophysical exploration and drilling. In-house capabilities encompass design, development, manufacturing, and testing.
JONHON's ExBII series electrical connectors are anti-explosion electrical connectors designed for petroleum top-drive systems — a mechanical device on a drilling rig that provides clockwise torque to the drill string to facilitate the process of drilling a borehole. The connector is flameproof with an ingress protection level of IP68. They are highly reliable and can be used in both the top drive or other explosion-proof or harsh applications such as mud, desert, etc. The performances are listed as following: Protection level: IP68; Operation temperature: -55°F +60°C; Anti-explosion level: ExdI, ExdII; Working current: 5A/10A/25A/250A/500A/1000A; Working voltage: 500VAC / 1000VAC / 2000VAC; Number of positions: 1, 12, 20, 55, 68, etc.; Mechanical endurance: 500 cycles; and Compliant standard: IEC60079-0/IEC60079-1. Jonhon's ExBII series anti-explosion connectors are widely used in the top-drive cable assemblies in many applications worldwide. The connectors are mainly used in the motive power and signal transmission between body section and move terminal, move terminal and vertical section, vertical section and level section, level section, and electric control room of the top drive.
Recently published:
[related_posts limit="7″]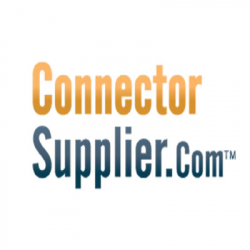 Latest posts by Connector Supplier
(see all)