New Product News Roundup: September 2017 – Part II
In the market for a new solution? We've rounded up, summarized, and linked the latest connectors, cables, assemblies, tools, accessories, and development kits to hit the market.
New Product News
Connectors, Inserts, Pins, Probes, Sockets, and Modules
ITT Cannon's new CTC Series high-performance, cost-effective cable-to-cable interconnects deliver ruggedized, environmentally sealed, easy-install, low-maintenance solutions for harsh-environment vehicle electronics in which signal circuit reliability is critical, including: cab, chassis, underhood, control, and lighting systems in cars, trucks, EVs, HEVs, buses, and construction, mining, and agricultural vehicles. Featuring industry-proven Trident T2P and T3P technology, which allows contacts to be hand-inserted and eliminated the need for sealing plugs and wedge locks, the series is available in 8-, 12-, 16-, and 24-way variants, is rated IP69K, and can accommodate 24–16AWG in a wide range of wiring schemes and harness layouts.
Stewart Connector's new large-diameter, low-profile CAT 6a modular RJ45 plugs for Ethernet applications accept 23 and 24AWG solid copper conductor cables, accommodate conductor sizes up to 0.062" in diameter, and support 1000Base-T GbE and 10GBase-T transfer rates, as well as PoE. The eight-position, eight-contact plugs are ideal for high-density switches and routers, can be used in both shielded and unshielded applications, and feature 360° shielding to protect from external noise, a snagless strain-relief boot that prevents plug tab damage during insulation, and a wire aligner that ensures precise conductor placement during assembly.
I-PEX Connectors' new MHF® I LK micro RF coaxial connector system features a built-in locking mechanism that prevents accidental disengagement from the PCB in high shock and vibration applications within the automotive, airline, and drone industries, eliminating the need for messy epoxies and adhesives and increasing productivity and reliability. Used to connect antennas to radios while maximizing performance within minimal space, the tiny connectors support multiple transmission standards, including: Wi-Fi, 4G LTE, Bluetooth, GPS, M2M, IoT, SigFox, WiSUN, NB-Iot, and LoRa, and are available in cable sizes spanning 0.81–1.8mm OD, as well as in various lengths.
LEMO's new 3GHz 75Ω coaxial contact combines multiple HD-SDI BNC type connectors into a single integrated connector to simplify connections and save space, and can be used in various insulator and broadcast connector configurations, as well as both indoor and outdoor applications. Designed for RG179 B/U-type cables, these contacts provide high signal integrity for video applications and can be built into watertight connectors with IP66/68 ratings, such as the company's K, T, and W Series.
Hirose's new MF11BMT Series compact, circular, optical connector with built-in MT ferrule features high pin-counts in a small, ruggedized, and waterproof form factor that helps enable size reductions in broadcasting equipment, machine vision cameras, and communications devices. The series offers quick and easy assembly, supports 8K broadcasting device standards, and is compliant with ARIB STD-B58 and ITU-R BT.2077 standards. It also features a user-friendly bayonet locking mechanism for safe, secure, and stable blind mating onsite, and is available in bulkhead or rectangular flange versions.
Samtec's new Direct Connect™ Horizontal (DCH) high-speed, twinax cable assemblies provide simple, cost-effective, and high-performance interconnect solutions ideal for high-density, space-constrained board-to-board applications with flyover, coplanar, right-angle, and parallel configurations. Featuring high-retention press-fit terminations with a 2mm pitch and ultralow 3mm profile and 30AWG ultralow-skew EyeSpeed® twinax cable with stitched ground pins, the assemblies offer high signal integrity and optimized 100Ω differential pair signal routing. Capable of supporting bandwidths well beyond 28Gb/s NRZ and 56Gb/s PAM4 with high-speed protocols including: IEEE CAUI-4, OIF VSR, and PCIe® Gen 3 and 4, the assemblies are available in a variety of cable lengths and with multiple END 2 options.
Bel Magnetics' innovative line of USB Combination ICM Connectors feature integrated Ethernet magnetics and mate with RJ45 and USB-A connectors. By combining all of these elements within a single, small connector, these integrated connector modules (ICMs) save both valuable edge board space and depth into the PCBA, and are available in USB-A 2.0 and 3.0, single and dual USB-A, and vertical-mount variations with magnetics for 10/100/1000Base-T Ethernet speeds.
Mill-Max's new 4mm-pitch target connectors feature a flanged base and integrated mounting tabs for enhanced stability in demanding applications, and are designed to mate with its rugged, 4mm-pitch spring-loaded connectors. Offered in through-hole, SMT, and SMT-with-alignment-pin versions with 2–6 positions, the series features high-temperature, molded Nylon 46 housings compliant with RoHS soldering processes, pins plated with 10µin hard gold over nickel for excellent durability and conductivity, and flat or concave faces on the mating side of the pins with ample target area for the 1.27mm⌀ mating plunger.
Weidmuller's new 2.4GHz wireless networking I/O and Wi-Fi gateway provides secure, reliable, and robust two-way wireless communications across vast, challenging indoor and outdoor industrial environments. It features a simple, web-based user interface, a standards-based wireless protocol with a network topology that is easy to use and configure, built-in digital and analog I/O capabilities, and a built-in webserver for easy modem configuration. Its internal radio transceiver reliably operates in even obstructed pathways thanks to the company's ProMesh redundancy protocol, and the unit can also provide Ethernet and serial gateway support for industrial protocols including Modbus® TCP/RTU and DNP3, as well as be used to bridge multiple networks to create a DHCP server.
Molex added a sealed connector and three new terminal plating options to its compact Mini50 0.5mm wire-to-board connector system. The new TAK50 terminal, CTX50 unsealed gold terminal, and CTX50 sealed terminal enable employment in sealed and unsealed interior and exterior applications, as well as help reduce overall harness weight by allowing customers to crimp and process smaller wire gauges than traditional 0.64 terminal systems. The new Mini50 sealed connector features a rounded shape for through-hole harness routing and a vertical independent secondary lock that's shipped preassembled to reduce the number of individual components.
Amphenol RF expanded its SMPM product line with several new connector configurations for high-frequency coaxial applications with small package demands. The new SMPM connectors feature a microminiature interface, perform at DC–65GHz, and are available in full detent and smooth bore variations. Ideal applications include high-speed signal transmission and blind-mate, board-to-board systems that use a floating bullet, which provides a link between mated pairs and compensates for radial and axial misalignment.
Ironwood Electronics' new RoHS-compliant Giga-snaP™ BGA socket adapter consists of SFS-BGA144V-52, patented female BGA sockets with BeCU pins assembled into a substrate that matches the male pin adapter, and allows users to socket their 0.65mm-pitch, 8x8mm body, 12×12 array, 144-pin BGA package without compromising performance in high-speed applications.
Stewart Connector's new small-diameter CAT 6 and CAT 6a RJ45 plugs for Ethernet applications terminate 28 and 30AWG cables, accommodate cable diameters up to 0.21", and support 1000Base-T GbE and 10GBase-T transfer rates. The eight-position, eight-contact UTP and FTP modular plugs terminate most four-pair 28AWG 100Ω stranded and solid, unshielded and shielded twisted pair cable. They also feature a proprietary contact design and wire alignment system that ensures robust cable-to-plug connections and a load bar that facilitates precise conductor placement and repeatable assembly during termination to ensure consistent, long-lasting patch cord performance. Additionally, depending on the application, boots are available to provide bend relief at the cable exit and protect the plug latch with a snagless tab.
Hirose expanded current ratings for 17 popular wire-to-board, board-to-board, wire-to-wire, and plug-in power connectors, extending their suitability to applications including: automotive, battery storage, consumer electronics and appliances, industrial automation, medical, robotics, smart grid/energy handling, telecom, and more. The small and user-friendly DF and DF22 Series current ratings were raised from 50A to 65A and 30A to 43A, respectively, while the FX30B Series ratings were raised from 15A to 25A. Additional series with newly expanded current ratings include the: PS2, PS3, PS3C, PS3F, EF1, EM12M, EM35, HR41, HR41A, EM30M, EM40M, EM52M, EV2, and DF63 Series.
Molex added gold-plated Pico-Clasp wire-to-board connectors in single-row, inner-lock, vertical and right-angle header versions to its existing line of dual-row, gold-plated and single-row, tin-plated versions to further enhance the versatility of the 1mm pitch system, which is known to deliver superior reliability and durability in a small footprint.
Amphenol Socapex's new Reduced Flange 38999 Jam Nut Receptacles are 41% smaller and 20% lighter than MIL-DTL-38999 Series III connectors while delivering guaranteed-identical performance levels and resistance to corrosion, shock, and vibration. Ideal for military and aviation applications, the series is fully compatible with 38999 Series III plugs and caps.
HellermannTyton's new HelaCon Plus Mini push-in wire connectors are 40% smaller than its HelaCon Plus Series, enabling improved efficiency in space-constrained electrical boxes. Featuring a high-reliability, double-spring retention system and 2–8 wire ports that can accommodate 22–12AWG solid wire and 22–14AWG stranded wire, the new series also promotes easier wire insertion and helps prevent stranded wire from separating during installation. It will fully replace the original HelaCon Plus line later this year.
HARTING added new housing shapes and female versions to its line of space-saving M12 PushPull connectors for rail communications applications, which was previously only offered in straight male versions with A, D, and X codings.
Ironwood Electronics' new solderless-mount GTL-BGA-6007 socket is made of high-performance elastomer capable of very low inductance and wide temperature operation, is designed for 1mm-pitch, 35x35mm packages, and operates at bandwidths up to 75GHz with less than 1dB insertion loss and typical contact resistance of 30mΩ per pin.
Wire, Cable, and Cable Assemblies 
L-com's new armored USB 3.0 cables for extreme-environment industrial computing, test and measurement, data acquisition, and data storage applications feature 24AWG USB power leads, a foil/braid shield for EMI/RFI protection, and crush-resistant stainless steel or PVC armor designed to respectively withstand 1,500PSI and 800PSI. The company also recently released new USB 3.0 bulk cable with PVC jackets, double shielding, and 30, 32, and 22AWG conductors.
Pasternack's new low-PIM, plenum-rated SPP-250-LLPL cable assemblies deliver maximum PIM levels of -155dBc, maximum operating frequencies of 6GHz, and maximum VSWR of 1.25:1 up to 2GHz and 1.35:1 up to 6GHz. Ideal for wireless infrastructure applications, including: distributed antenna systems, indoor wireless systems, multi-carrier communication systems, and PIM testing, the new cables are offered with 4.3–10, 7/16 DIN Type-N and 4.1–9.5 mini-DIN connector combinations, including right-angle configurations.
Tools, Accessories, and Development Kits 
TE Connectivity's new DEUTSCH DMC-MD single module cable clamp is compatible with the existing DMC-MD single module product line and is ideal for use in applications that require robust wire and cable retention without shielding. It is compact, lightweight, and helps provide a controlled wire/cable bend radius through 90°, which reduces the load on cable-entry seals and electrical contacts to help maintain maximum environmental sealing, wire-crimp integrity, and contact interface positioning. The octagonal design allows eight configuration possibilities, depending on the application, and two fixing clamps allow the cable clamp to completely lock to the connector with no additional tooling required. Built to withstand harsh aerospace, military aerospace, cabin interior, and in-flight entertainment application environments, it's also compliant with EN4165 specifications and can be mounted to both EN4165 plugs and extender receptacles.
Schleuniger's new Uni-M Series crimping applicators have now replaced the Uni-S Series to provide a broader range of applications and improved delivery times. The new applicators are cost-competitive, easy to install, and precise, and can accommodate virtually all forms of standard terminal types and carrier strips with mechanical and pneumatic feed applications, as well as insulated ferrules in continuous strip, splice terminals, and Mylar tape terminals. The range can also handle nearly any termination application.
HellermannTyton's new HelaGuard Ultra™ nonmetallic conduit fittings are supplied with the conduit insert and sealing washer pre-installed and the locknut included, delivering ultimate convenience and system integrity in technically demanding environments, including rail, sea, and industrial applications. The fittings feature fast, snap-on simplicity, integrated sealing technology for IP66 through IP69K protection with both fine- and coarse-pitch conduit, and the highest tensile strength on the market. Made of PA66 nylon and available in 45° and 90° configurations with metric or NPT threads, they also effectively resist salts, oils, weak acids, and solvents, and withstand vibration, constant movement, impact, and abrasion. 
Recently posted:
[related_posts limit="10″]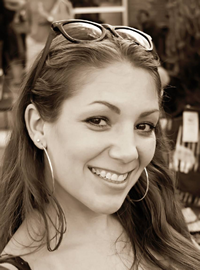 Latest posts by Christine Stieglitz
(see all)