New Product News: October 2018
Summary coverage of the latest, new-to-market connector and cable products.
Interconnects, etc.
TE Connectivity's new Octal Small Form Factor Pluggable (OSFP) connector and cable assembly portfolio supports next-generation data center needs with data rates of 200Gb/s and 400Gb/s. The new OSFP products support 8x28G NRZ and 8x56G PAM-4 protocols, with a roadmap to 8x112G PAM-4 for future system upgrades, leverage innovative thermal heat sink technology to provide superior thermal performance and the signal integrity that 400Gb/s data rates require, and can fit up to 36 400G ports into a 1RU switch form factor for compliance with next-generation switch silicon roadmaps. 
Mill-Max Mfg. Corp. extended its highly durable 868 Series spring-loaded and target connectors with new solder-cup terminations that accommodate wire and cable attachment along with flanged insulators and fastening options. The new solder cup connectors are available on 4mm pitch, have uniformly aligned solder-cup pins that facilitate the efficient soldering of wire sizes up to 16AWG, and are ideal for mounting into product housings for docking stations, cable terminations, heavy-duty quick connects, and panel mount equipment. The connectors also have heavy-duty spring pins with 1.27mm-diameter plungers that resist bending and binding during the application of side loads and a gold-plated stainless-steel spring that delivers reliable operation to 1 million cycles and is less prone to stress relaxation when operating at higher temperatures over time than competing solutions (260°C max. for one hour or 180°C max. for 24 hours). Each spring pin is rated for 9A at a 10°C temperature rise with a contact resistance of less than 20mΩ and provides up to 2.29 mm of stroke, and the mating target connectors are offered with the choice of either a flat or concave face on the mating side of the pins. Available in 2–6 positions, the series also features high-temperature molded Nylon 46 insulators compatible with RoHS soldering processes, integrated mounting tabs for secure attachment to product housings or PCBs, and gold-plated, precision-machined brass components that provide high conductivity, corrosion resistance, and durability.
SCHURTER's new Series 4710-5 IEC outlets are the next logical evolution of outlets used for the design of professional development units (PDUs) and uninterrupted power supplies (UPSs). The new Type-J IEC outlet series is rated for 16A at 250VAC and 20A according to UL, is equipped with IDC terminals that provide quick, efficient bussed connections of multiple outlets in series and the V-lock cord retention system to prevent accidental disconnection, and enables the specification of up to four light pipes, delivering a space- and cost-saving approach to equipment status indication. The outlets are offered in black, white, and grey for multiphase distinction are also available with quick-connect or solder terminals instead of 14–10AWG IDC terminals upon request. The optional light pipes are sold separately and inserted after the outlets have been mounted and wired.
Radiall's new SMP-Lock connector system provides quick, easy, and secure connections in high-vibration environments. Intermateable with most industry standard SMP series, the new SMP-Lock system dramatically increases retention force, provides low-insertion-force mating with audible and tactile confirmation, and prevents accidental disconnection with a robust locking mechanism especially designed to withstand severe shock and vibration. The series is ideal for use in cable-to-cable and cable-to-module interconnections in DC–40GHz applications including airborne radars, satellites, missiles, and unmanned aerial and ground vehicles (UAVs and UAGs).
Phoenix Contact and ept GmbH are launching a robust new series of jointly developed board-to-board connectors with a 0.8mm pitch and a new type of contact system especially designed to meet the high safety requirements of industrial PCB connections at electronica 2018. The new ScaleX contact technology has contacts on both sides to guarantee stable, long-term electromechanical connections that ruggedly withstand the stresses of high shock and vibration, a housing geometry that reliably prevents mating, and closed shielding that ensures high electromagnetic compatibility (EMC) for error-free, high-speed data transmission up to 16Gb/s. The new contact system also exhibits high tolerance with regard to connectors that are positioned differently due to assembly. Phoenix Contact and ept GmbH will present shielded versions with 12, 20, 32, 52, and 80 positions at electronica and, in the future, will each complete their own respective product series — FINEPITCH 0.8 (Phoenix Contact) and Zero8 (ept) — with both shielded and unshielded versions for stack heights up to 20mm as well as with angled versions.
TE Connectivity expanded its portfolio of connection technologies for harsh-environment transportation applications with its recent acquisition of ABB's ENTRELEC terminal block business. TE now offers ENTRELEC terminal blocks for the reliable transmission of power and signals in railway and marine applications; the robust and pull-out-proof HD stud product line for the rolling stock applications; the Fast-on, ADO System, and SNK PI-Spring (push-in and spring) terminal block product lines for signaling and safety lines; and D-type power blocks for passenger, merchant, and cargo ships. The newly added transportation solutions are certified to several critical safety standards, including IEC 61373 for shock and vibration, IEC 60068 for temperature variations and corrosive atmospheres, EN 45545, HL3-R22, and NFPA 130 for smoke toxicity, BV Marine, DNV, RINA, and RMRS for marine environments; and IECEx, ATEX, and HazLoc for offshore oil and gas environments.
WAGO expanded its TOPJOB®S line of DIN-rail-mount terminal blocks with new user-friendly push-button actuation options. Now, users can establish quick, easy connections by simply pressing the orange buttons on each side of the terminal block down with the operating tool, inserting a conductor, and removing the operating tool. The new terminal blocks are suitable for 22-4AWG solid, stranded, and fine-stranded copper conductors and offer the same profile as the original open-tool-slot and the recently released lever versions of the TOPJOB®S family, allowing all three operating versions to share accessories, such as jumpers, marking strips, and test adapters, and be mixed and matched on the same DIN rail.
Kyocera Corporation introduced a new waterproof clamshell-style branch connector for aluminum wiring in automotive applications including advanced driver assistance systems, navigation systems, and dashboard cameras. Designed to deliver high-reliability performance in harsh-environments, the new Sheltap® 9175 Series connector has a unique housing structure with sealing and locking features that ruggedly withstand water pressure and extreme temperatures ranging from -40ºC to +85ºC and enables easy installation to streamline automotive assembly workflows.
HARTING launched the new ix Industrial® and M8 D-Code connectors, which offer smaller alternatives to the RJ45 and M12 to enable the development of ever-smaller devices. The new ix Industrial is 70% smaller than standard RJ45 connectors and provides secure, vibration-proof connections from the cable to the board with two metal latching hooks and new socket design. The new M8 D-Code offers Fast Ethernet and Power-over-Ethernet (PoE) via a single, miniature interface that connects directly to the board and provides significant space savings.
Fairview Microwave Inc. released a new series of solderless vertical launch connectors that are ideal for high-speed computing, high-speed networking, and telecommunications applications. The new line of vertical launch connectors is made up of 12 models that deliver a maximum operating frequency of up to 50GHz and VSWR as low as 1.3:1, depending on the model, and is available in male and female versions with 2.4mm, 2.92mm, and SMA interfaces, a reusable clamp attachment, gold-plated beryllium copper center contacts, a stainless steel outer conductor, and Polyetherimide (PEI) insulators. Ideal applications include signal integrity measurements, multi-channel tests, semiconductor verification boards, high-speed backplanes, and SERDES applications.
Fujipoly's new Zebra® Gold 8,000A elastomeric connectors transfer both data and power between parallel components and circuit boards while exhibiting a remarkably low electrical resistance of less than 25mΩ and feature a low-durometer silicone core wrapped with 100 parallel rows of flat, gold-plated copper wires per inch. This precise construction allows the connectors to accommodate PCBs with pad center spacing down to 0.25mm. Additionally, each 0.050mm x 0.127mm gold-plated element can deliver a current carrying capacity of 500mA. The series is well suited for use in board-to-board electronic packaging applications with tight pad spacing and board separation tolerances and can be specified in custom lengths from .200″ to 6.00″ and heights ranging from 0.10" to 0.50".
Ironwood Electronics' new QFN socket (SM-QFN-9026) features high-performance elastomer capable of 44GHz with less than 1dB of insertion loss, very low inductance, high endurance, typical contact resistance of 15mΩ milliohms per pin, and operating temperatures extending from -55°C to +150°C. The socket is designed for a 3×4 mm package size and is designed to dissipate few watts with a compression screw, but can be customized for up to 100W with the addition of a modified fin design on top of the screw and an axial flow fan. It also mounts to target PCBs with no soldering, uses the industry's smallest footprint, and features a clamshell lid for quick, easy IC change-outs. The pin self-inductance is 0.10nH, mutual inductance is 0.007nH, capacitance to ground is 0.069pF, and current capacity is 4A per pin.
BlockMaster Electronics expanded its Jelly Beans® line of colorful terminal blocks with the new modular JB6 Series thermoplastic terminal blocks. Designed to ease termination identification and prevent costly field wiring mistakes through color-coding and optional custom screen-printed characters, the series is available in 10 colors, made of sturdy, molded thermoplastic, rated for 20A at 300V and a maximum of 130°C, and offered with 9.5mm centers, raised screws for 22–12AWG, and six termination styles.
Bel Magnetic Solutions released a new line of single- and dual-port 10GBase-T MagJack® integrated connector modules (ICMs) designed to provide high-quality, cost-effective solutions for next-generation Broadcom® Ethernet PHYs, high-speed network interface cards, high-end servers, storage area networks, and cloud computing applications. The new ICMs are NBASE-T compliant, meet the IEEE 802.3an standard for 10GBase-T Ethernet protocol over distances of up to 100m over Cat 6a cable, and are backward compatible with space-saving, two-port, low-profile, and 60W-capable PoE solutions.
Wire, Cable, and Assemblies
Amphenol RF added a new small-form-factor AMC4 connector to its SMA cable assembly line. Designed for use in IoT applications that require space-efficient, economical designs, the new SMA-to-AMC4 cable assembly features the popular SMA bulkhead jack connector and the newly minted AMC4 plug connector on 1.13mm cable, offers excellent electrical performance from DC to 6GHz at 50Ω operation, and is available in a straight jack to right-angle plug, in six standard metric lengths, and in custom lengths. The new AMC4 connector is also currently the smallest connector in the Amphenol RF portfolio. It shares a similar footprint with the previously released AMMC connector and offers all the same benefits as the AMC interface, but in a more compact package size. It is also interchangeable with both the I-PEX MHF4 and Murata HSC connectors and a stand-alone version will soon be available as well.
Pasternack's new line of commercial off-the-shelf (COTS), military-grade MIL-DTL-17 RF cable assemblies for military, aerospace, transportation, autonomous vehicle, and other mission-critical applications deliver operating frequencies of up to 12.4GHz and VSWR as low as 1.3:1 per connector. The assemblies are comprised of MIL-DTL-17-qualified cable, MIL-PRF-39012-qualified connectors, AS23053 heat shrink, and J-STD soldering, and are available in 124 basic configurations with six different cable types for a total of more than 700 part numbers that are all available for same-day shipment with no minimum order quantity.
L-com Global Connectivity recently released a new series of high-performance DisplayPort to DVI cable assemblies designed to provide cost-effective solutions for sending video signals from an existing source device to a projector or monitor, as well as new series of low-smoke zero-halogen (LSZH) USB cables with ferrites designed to protect people and equipment from toxic and corrosive gases in poorly vented areas.
Interested in a specific market? Click a market below for current articles and news.
Automotive, Consumer, Industrial, Medical, Mil/Aero, Datacom/Telecom, and Transportation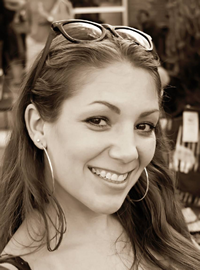 Latest posts by Christine Stieglitz
(see all)