New Connector and Cable Products: April 2019 – Part II
Summary coverage of the new connector and cable products that were recently released to market, including interconnects, wire and cable, cable assemblies, materials, accessories, tools, development kits, and other connectivity products.
Supplier names are generally linked to product announcements and product names are generally linked to product pages or datasheets.
New Connector and Cable Products: April 2019 – Part II > Interconnects, etc.
HARTING
's Han-Eco® B Series now includes plastic housings that are fully compatible with its entire portfolio of monoblock Han® B Series metal connectors and, with the use of hinged or holding frames, are plug-compatible with the Han-Modular® range. Another key improvement is the new rear mounting option for prefabricated cabinet harnesses. This feature simplifies the assembly process, allowing the insert side of the wiring harnesses to easily snap into the bulkhead-mounted housing from the inside of switch cabinets, and enables assembly floor optimization via the ability to stock internal wire harness pre-cabinet assemblies, which can save time and reduce costs, support a better division of labor, and even allow for outsourcing. The Han-Eco B Series is made using the same high-performance plastic as the rest of the Han-Eco Series and offers all of the same advantages, including easy installation, corrosion resistance, UL94 V-0 fire resistance, flexible assembly options, and approximately 50% weight savings compared to connectors made from die-cast aluminum. The series is available in standard sizes spanning 6B to 24B, with cable-gland options including M20, M25, M32, and M40, and with plastic or metal housings, offering extreme flexibility for suitability in a broad range of applications, including production systems, machine modules, and railway equipment.
I-PEX Connectors' new MHF® 4L LK Micro RF Coaxial Connector has a unique locking mechanism designed to withstand shock and vibration, prevent it from disengaging with the PCB receptacle, and maintain high signal integrity, and is the first and currently only locking option for this form factor in the industry. Ideal for use in IoT, automotive, customer-premises equipment (CPE), portable routers, fleet telematics, asset tracking applications, and other compact designs in which space and performance are key, the new locking connector mates with all existing I-PEX MHF 4/4L receptacles, but has a lower mating height (2.0mm vs. 2.5mm for the original MHF I Micro RF Coaxial Connector) and delivers superior engagement force over multiple mating cycles compared to non-locking designs. In addition, its insertion loss performance with 1.37mm outer-diameter coaxial cable achieves an optimal balance between electrical and mechanical design constraints.
Cinch Connectivity Solutions
' new Fibreco S-Lite™ Expanded Beam Connector is a cost-effective, high-performance, high-reliability expanded beam solution for use in rugged and harsh-environment applications, including outside broadcast, renewable energy, and various military applications. Much like the Fibreco J-Lite™, which is based on the Fibreco Junior, the S-Lite design is based on the Fibreco Senior Expanded Beam Connector, and both are based on the M83526 expanded beam connector specification. The new Fibreco S-Lite is available with two to eight optical channels, as well as a hybrid version that incorporates electrical and optical contacts in a single connector, and features a fully sealed, hermaphroditic construction It is also field terminable and repairable, just like the rest of the Fibreco Series, and is rated for 500-cycle durability.
Smiths Interconnect
added innovative split-pair quadrax contact technology to its rugged D-Sub connector series. Next-generation split-pair quadrax contacts provide robust high-speed performance compatible with existing qualified rugged D-Sub connectors. Although existing twinax contacts can support data rates above 10Gb/s, this performance is typically achieved at the cost of signal density in the architecture. The Smiths solution isolates the individual pairs within the quadrax format in existing, space-qualified interconnect systems, and the resulting isolated pair contact supports high-density data rates exceeding 10Gb/s. The new Rugged D-Sub connectors with split-pair quadrax contacts support all mechanical and environmental performance parameters with enhanced electrical signal integrity and meet the high-speed application requirements of the space and mil/aero markets, including the ability to reliably transmit and receive 10Gb/s and beyond with a stable characteristic impedance of 100Ω and compliance with all MIL-STD-202 requirements for shock and vibration.
Stewart Connector released a new compact, robust, and economical USB 3.0 Type-A vertical connector that supports data rates up to 5Gb/s, as well as plug and play and hot insertion and ejection capabilities. The new USB connectors have 30μin of gold plating on each contact, are rated to withstand a peak current of 1.8A per contact, and are compatible with IR reflow and wave soldering, and are ideal for use in high-speed, space-constrained application including IoT devices, laptop and desktop computers, and servers.
HARTING's new Han® F+B Series Connectors are designed to shorten set-up times and reduce production downtime. They have smooth, rounded form factors that help prevent the build-up of dirt, exhibit rugged resistance to detergents, are compatible with operating temperatures extending from -40°C to +125°C, and are sealed to IP6K9K. They also have special grip knobs on the housing components to ensure quick, safe, and easy handling even in humid environments, and don't require users to open a cable gland on a control cabinet to decouple field devices. The series features blue housings for easy identification, is compatible with hybrid contact inserts for the transmission of power, signal, and data, and with Han 3A size inserts with the use of an adapter, and is rated for maximum power of 16A and 500V.
I-PEX Connectors' new EVAFLEX® 5-SE-GHT Auto-Lock Connectors for Shielded FFCs and FPCs are designed to support high-speed transmission speeds up to 4Gb/s V-by-One and to mate with EVAFLEX 5-SE-GVT vertical mating connectors, EVAFLEX 5-SE-VT and 5-SE two-button removal-type connectors, and EVAFLEX 5-VS high-speed (8Gb/s) horizontal mating connectors. They have a 0.5mm pitch, a horizontal mating orientation, an extended hold-down with a ground pin for ground connections, and an auto-lock function designed to support easy, reliable mating, and also employ the company's high-reliability W-point contact structures, which prevent poor connections due to foreign particles between contacts and FFC or FPC conductors. The new EVAFLEX connectors are also designed to conserve board space, measuring just 3.65mm±0.1mm high, 8.0mm+(0.5mm*Pin-Count) wide — meaning that standard 40- and 50-pin variants measure 28mm and 33mm wide, respectively — and 7mm deep, with an FFC/FPC insertion depth of 5.35mm. The series is rated for 0.5A per pin, operating temperatures extending from -40°C to 125°C, and 85% maximum relative humidity. In addition, although standard options include 40- and 50-pin variants, the series is available with 20–60 pins, and potentially even pin counts outside of this range, upon request.
Amphenol Aerospace added two new VPX Board Conversion Modules (CF-020011-438 and CF-020011-433) to its VPX Media Converter product line, which provides media and protocol conversion for open systems architectures in the rugged military market. Designed to support conversion from both backplane and Base-T connectors as well as backplane and high-end fiber connections, the product line includes all of the components needed to support the factory- or in-field installation and quick integration of these rugged modules into new subsystems, including LED indicators, full diagnostics, and control interfaces for built-in test and alternate configurations. The 3U and 6U VPX modules provide connectivity for 1G, 10G, and up to 40GbE with Base-T and Fiber-Base-SR conversion circuitry and support plug and play integration with COTS VPX CPUs, switches, and other devices.
Ironwood Electronics' new high-performance BGA socket
for 0.4mm-pitch BGA 25-pin devices, the CG-BGA-5030, is designed for 2.125mm x 2.225mm package sizes and operates at bandwidths up to 30GHz with less than 1dB of insertion loss. It features an easy-open clamshell lid with an integrated compression mechanism and a high-performance, low-inductance elastomer contactor and solderlessly mounts to PCBs using the smallest footprint in the industry to allow inductors, resistors, and decoupling capacitors to be placed very close by for impedance tuning. It is rated for 2A per pin and operating temperatures extending from -35°C to +125°C and exhibits typical contact resistance of 20mΩ per pin, pin self-inductance of 0.11nH, mutual inductance of 0.028nH, and 0.028pF capacitance to ground.
Fairview Microwave Inc.
 introduced a new series of high-speed end-launch connectors that are ideal for SERDES applications like cloud servers, supercomputing, and high-speed networking. The new line consists of 16 models designed to operate in a wide bandwidth, support high data rates, and achieve VSWR as low as 1.10:1, and is currently available with four end-launch connector interface options: 1.0mm (110GHz), 1.85mm (67GHz), 2.92mm (40GHz), and 2.4mm (50GHz). The new high-performance, end-launch connectors also feature a stainless steel outer core and a gold-plated beryllium copper center contact and solderlessly attach to PCBs to support ease of installation and reusability. In addition, some models have reduced profiles with a 0.350" mounting width that allows for more launches to fit into the same PCB area.

L-com's new  V7C0000 Series 75Ω 12G-SDI BNC connectors for high-resolution, uncompressed HD, Ultra-HD, and 4K broadcast video applications offer models with both BNC and ultra-tiny BNC interfaces, support high resolution, frame rates, and color fidelity, provide four times the bandwidth of HD, up to 12Gb/s, and are available in PCB, end-launch, and straight styles.
HARTING
's new Han® 1A is significantly smaller than the company's now next-smallest rectangular industrial connector, the Han 3A, and integrates data, power, and signal contacts in a single connector body, providing powerful solutions for a wide range of industrial, medical, and transportation applications, including automation equipment, robotics, traffic control systems, lighting, loudspeakers, and display panels. It operates using a simple click-and-mate principle designed to significantly reduce assembly time, is available with screw contacts for onsite installations and crimp contacts for preassembled solutions, and also offers protection against dust and water ingress.
New Connector and Cable Products: April 2019 – Part II >

Wire, Cable, Cable Assemblies, and Tubing

 
I-PEX Connectors' new MHF® SW23 Micro RF Coaxial Cable Plug Assembly mates to MHF SW23 RF Switch PCB Receptacles, has a maximum mating height of 3.7mm and compact dimensions (2.3mm x 2.3mm) that help conserve board space, and employs 32AWG cable. It also provides designers with the flexibility to choose either a PCB or external antenna, the latter of which can be used to overcome obstacles and reach long distances. The assembly is only available as an assembly (the plug is not sold separately), and is rated for DC to 6GHz with a maximum VSWR of 1.4:1 from DC to 3GHz and 1.6:1 from 3–6GHz, and for 50Ω characteristic impedance, 60V, 20Ω maximum contact resistance, a minimum of 200VAC withstanding voltage, a minimum of 500MΩ insulation resistance at 100VDC, and operating temperatures extending from -40°C to +90°C. 
Pasternack
's new line of temperature-conditioned, high-reliability RF cable assemblies are ideal for military and aerospace electronics applications including identification: friend or foe, satellite communications, and electronic countermeasure equipment. The pre-conditioned, low-loss assemblies offer 128 basic configurations in each of three different cable types for a total of more than 1,100 potential part numbers and provide operating frequencies to 18GHz and VSWR as low as 1.35:1. The series' captivated stainless steel connectors and thermally pre-conditioned, triple-shielded coaxial cable are assembled using J-STD soldering processes and WHMA-A-620 workmanship criteria to achieve the combination of stable materials, processing, acceptance testing, and dependability required for mission-critical applications. The final commercial off-the-shelf (COTS) cable assemblies are 100% tested and include a test report, as well as material lot traceability. The series is also well suited for industrial and transportation applications with critical reliability demands.
Yamaichi Electronics expanded its Y-Circ M12 product portfolio with a new field-mountable connector for 10GbE applications, including automation control systems. The new Y-Circ M CAT 6A Field Assembly connector has a die-cast zinc housing with a standard M12 X-coded interface per DIN EN 61076-2-109 and provides optimal transmission characteristics, even in demanding environments. It also has a slim, space-saving form factor, is quick and easy to assemble and install, and provides IP67 protection when mated. 
ShowMeCables launched a new line of NEMA and IEC power cords ideal for use in IT, data center, and OEM applications. The new line is comprised of 300 different types of cords with features including angled plugs, international configurations, hospital-grade ratings, and a variety of colors. The cables are fully tested, compliant with RoHS, UL, WEEE, REACH, and ISO 9001 standards, and available in lengths spanning 1–25 feet.
New Connector and Cable Products: April 2019 – Part II > Connector Materials, Accessories, Tools, and Development Kits
Weidmuller
's new Cabtite Cable Entry System for pre-assembled cables and unassembled cables without plugs has a modular frame designed to provide increased flexibility for cable management within control cabinets and OEM equipment in manufacturing environments. The flexible cable entry system helps hasten installation, facilitate service, and minimize downtime, and is replacing an earlier version. The new Cabtite system has a modular design with three basic components: a frame, snap-in inlays, and sealing grommets. The frame is made from a single piece of fiberglass-reinforced plastic, is available in four different sizes, and is easily configurable using the snap-in inlays, which can generate small to large entry points spanning 0.06–1.4" in diameter to accommodate a wide range of cables, conductors, hoses, and pneumatic and hydraulic lines. The system also features two conical-shaped sealing grommets (large and small) that meet IP66 and NEMA 4–12 protection, are designed to reduce grommet complexity, and provide reliable, self-forming seals for a variety of cable diameters and shapes by covering a cable range of 0.08–7.4" in diameter. The system also features integrated strain relief in accordance with DIN EN 62444 and is available with an optional locking for added tamper-proof protection. It is rated for operating temperatures extending from 40°C to +120°C (-40°F to +248°F). 
Xtalic Corporation
's new custom nanostructured metal alloys and coatings produce stable, lightweight, and corrosion resistant components ideal for use in high-temperature, harsh-environment applications like electric vehicles (EVs). Produced using the company's proprietary Dynamic Nanostructure Control® and patented Rapid Alloy Design toolkits, the new materials are designed to outperform alternatives in terms of hardness, strength, durability, and corrosion resistance. For example, when used in place of traditional silver over nickel over copper connector contacts, the new nanostructured alloys can significantly extend the life of charging connectors in EVs, achieving more than 10,000 charging cycles in high-normal-force applications under real-life, non-ideal environmental conditions. Unlike conventional materials used for high-power interconnects and components, which can lose properties required for safe operation at elevated temperatures, risking corrosion and wear damage, Xtalic's LUNA® alloy enables operation at temperatures higher than 200°C for extended time periods, and its XTRONIC® and XTALIUM™ alloys provide a step change in temperature stability over traditional nickel and aluminum materials. Replacing traditional, heavier component materials with lower-cost and lighter-weight magnesium materials enhanced with a nanostructured coating of XTALIUM can also provide increased durability and corrosion resistance and improve the performance of rare earth magnets in space-constrained applications. For more information, visit Xtalic Corporation at the Electric & Hybrid Vehicle Technology Expo Europe, May 7–9, in Stuttgart, Germany.
HellermannTyton
introduced a full line of high-performance broadband connectivity products designed to serve applications ranging from single fiber-to-the-home (FTTH) to large plant- or city-wide installations. The new weatherproof outdoor splice enclosures connect data network cables and can be mounted aerially, within a vault or pedestal, buried in the ground, or attached to a building, and feature built-in UV protection, flame resistance, impact resistance, and IP68 sealing. The new indoor enclosures serve as an entrance facility and assist in the distribution of data cables to the devices within buildings or home networks. Both support easy installation and servicing and provide long-lasting performance.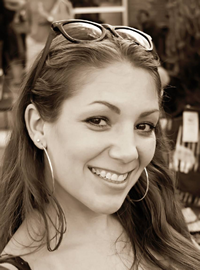 Latest posts by Christine Stieglitz
(see all)