New 2019 Industrial and IIoT eBook
Connector Supplier's new 2019 Industrial and IIoT eBook collects expert insights and advice from leading connectivity companies in the industrial market sector to help readers leverage the latest technologies and capitalize on the many benefits they offer.
Change is coming to the factory floor via a slew of new, networked technologies that will enable manufacturing facilities to make their products more quickly, more cheaply, and with greater visibility across the supply chain. Our new 2019 Industrial and IIoT eBook compiles technical information, best practices, and product solutions from connectivity experts in the industrial market sector and provides trusted insights into the processes, equipment, and component-level technologies currently facilitating the fourth industrial revolution.
Industry 4.0 depends on capable connector and cable products that can rapidly transmit information gathered by sensors and antennas positioned throughout the assembly line. This convergence of technologies puts new emphasis on whole-system designs. Connectivity products destined for industrial environments must ruggedly withstand the rigorous conditions presented by these demanding environments — including vibration, shock, chemicals, debris, electromagnetic and radio frequency interference, and extreme temperatures — and must also provide real-time data through precision high-speed networks that communicate with vendors across the supply chain in a secure and fail-safe way.
The 11 articles collected here explore key challenges and opportunities that next-generation industrial technologies including the Internet of Industrial Things (IIoT) present to the manufacturing world. Topics include industrial market trends, Industry 4.0 and IIoT technologies, next-gen industrial network and power architectures, connectivity and cable product innovations, and specification tips from suppliers including Avnet, Bel Magnetic Solutions, COAX Connectors, ERNI, Fischer Connectors, Materion Corporation, Mill-Max Mfg. Corp., PEI-Genesis, Radiall, SCHURTER, Siemon Interconnect Solutions, and TTI, Inc.
Our 2019 Industrial and IIoT eBook also highlights more than 40 connectivity products capable of satisfying the unique electrical and mechanical demands of next-generation industrial technologies ranging from robotics and automation equipment to machine learning systems, wireless sensor networks, and control systems. Products from all of the aforementioned suppliers are featured alongside those from ACES Electronics, Amphenol ICC, AVX Interconnect, HARTING, Hirose, ITT Cannon, JAE, Mouser Electronics, Newark, Phoenix Contact, Power & Signal Group, Smiths Interconnect, SOS Engineering, SV Microwave, TE Connectivity, TT Electronics, and Weidmuller.
Download our free 2019 Industrial and IIoT eBook today to learn more about the innovative connectivity products that are currently enabling the fourth industrial revolution and to better leverage the many exciting possibilities these new, next-generation technologies offer.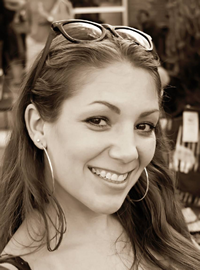 Latest posts by Christine Stieglitz
(see all)