Disposable and Low-Cost Medical Connector Products
This week's Product Roundup highlights disposable and low-cost medical connectors from leading suppliers.
Fischer Connectors
' Fischer Core Series Disposable push-pull circular connectors for disposable medical applications ranging from catheters to surgical hand tools offer modular, cost-effective solutions that don't compromise on quality. They deliver faultless high-reliability performance, are compliant with ISO 13485, are available in multiple configurations with fully insulated bodies and stamped or machined contacts, and are also easy to use. They have a snap-lock design, a quality tactile feel, and color coding for easy identification, enable the easy integration of embedded electronics, and are compatible with Fischer Core Series receptacles. They are also available as a turnkey solution that offers similar features as the rest of the disposable range, but is pre-cabled for fast and easy integration into any medical device. Fischer Disposable Turnkey Solutions deliver IP65 protection, provide a high degree of electrical insulation, and are compatible with Fischer Core Series receptacles rated at 10,000 mating cycles. They are available with brass contacts in an 8-pin configuration as standard and a 16-pin configuration upon request, and with 1-, 2-, and 5-meter lengths of PVC medical cable.
LEMO
's REDEL® Single-Patient-Use Connector Series offers specialized solutions for critical applications in the electrosurgical device market. These connectors minimize content to economically justify a single use while retaining the critical quality attributes of the reusable, sterilizable REDEL medical connectors they're designed to mate with, such as high-reliability gold-plated contacts for optimal performance. The REDEL 1P Single-Patient-Use Receptacle is the most popular and well established solution in the line. It is compliant with the ANSI/AAMI HF18:2001 standard for electrosurgical devices, has a snap-in design that eliminates hardware costs and is easily designed into the base of surgical hand tools, and is available with 4–14 gold-plated contacts and snap-on backshells in PSU or ABS plastic. It also offers reverse-gender keyway configurations in the 9-, 10-, and 14-pin versions, optional color-coding and keying to avoid improper mating, solder cup or PCB pin contacts, and extension cables compatible with steam autoclave sterilization, and is rated for 100 cycles in operating temperatures spanning -50ºC to +150ºC. The REDEL 1P Single-Patient-Use Plug mates with the 1P receptacle and is designed for users that prefer a simple two-piece design to an extension cable. It has a PSU shell, ABS backshell, and high-reliability machined gold plated contacts, offers four keying options (G, A, B, or C), and is rated for a minimum of 15 cycles in operating temperatures spanning -30ºC to +90ºC. The REDEL 2P Single-Patient-Use Receptacle is compatible with the standard 2P Plugs and offers 26- and 34-pin configurations for electrosurgical catheters that need to have more than the 14 standard pins. It has reverse-gender male contacts in the receptacle and female contacts in the mating plug, is available in H and J keyways, and is rated for a minimum of 100 cycles in operating temperatures spanning -50ºC to +150ºC.
Newark element14
stocks the MediSpec Medical Plastic Circular (MPC) Connector System from Molex, which combines premium performance and ease of use with a lightweight, medical-grade plastic housing and proven, cost-effective technology to meet the stringent demands of medical device manufacturers. The MPC Connector System employs cost-effective stamped-and-formed contacts proven reliable over 10,000 mating cycles, allows for selective plating to achieve further cost reductions, and offers polycarbonate housings for single-use applications and PPSU plastic housings for reusable/sterilizable applications. The system also offers simple push-pull mating with a unique locking sleeve, IP64 protection from dust and splashing water, and fully potted contact pin fields for both plugs and receptacles to prevent the ingress of flux into the contact zone during termination, as well as the ingress of moisture via the unmated side during field use. It is available in two standard diameters that utilize the same low-cost, high-performance signal contacts, enable selective pin-counts for enhanced flexibility, and can accommodate a wide range of bulk cable outer diameters with alternate interface technologies and hybrid solutions. Additional options include a single-use male with a non-locking passive latch designed to provide the lowest applied cost and custom cable assemblies manufactured in an ISO 13485-certified facility. Ideal applications include disposable medical devices, such as sensors and catheters, remote patient monitoring systems, and dental, imaging, and surgical equipment.
Smiths Interconnect
's Eclipta™ – ECL Series connectors have an innovative, double-ended edge-card contact system especially designed to deliver the reliability, serviceability, and affordability demanded by critical, disposable medical applications, including electrophysiology, mapping, and ablation catheters, home healthcare devices, and value medical systems. Since PCBs are often part of the disposable portion of medical devices, the Eclipta's PCB also serves as the connector contact, which both eliminates the cost of the contact system on that side and further extends design flexibility by enabling the addition of embedded electronics, like EEPROMs, on either side of the board. The series also features a plug-and-play design that enables quick, effortless terminations and virtually eliminates potential contact damage, a unique connector shape and optional keying to ensure proper mating in fast-paced medical environments, a simple push-button active latch that provides audible mating confirmation and prevents inadvertent unmating, and fine-pitch, finger-proof contacts that contribute to both smaller footprints in medical equipment and the safety of patients and medical personnel. Eclipta connectors have plastic shells, are rated for temperatures extending from -40ºC to +135ºC and for up to 2,500 mating cycles to increase the mean time between failure (MTBF) on the reusable side, and tolerate standard sterilization protocols, including Autoclave, EtO, and Sterrad®. Additional benefits include: mass termination of catheter wires directly to the PCB in both the disposable and reusable sides, scalability, customization, high-density, and the ability to be reworked on the reusable side.
ODU MEDI-SNAP® connectors
are lightweight circular plastic connectors designed to transmit signal, power, liquids, and gasses in a wide variety of medical, industrial, and test and measurement equipment. They are 75% lighter than comparable metal connectors, highly resistant to chemicals, and compatible with autoclave and other sterilization processes, enable simply plug assembly and minimal maintenance, and deliver IP50/IP64 protection when mated. They have non-magnetic, touch-proof plastic housings with a space-saving design, versatile mechanical (pin-and-groove) and color-coded keying options, and a reliable push-pull locking mechanism. The range is available in two sizes with up to 26 positions, solder or PVC terminations, and optional EMC shielding, and is RoHS compliant and rated for more than 2,000 mating cycles. ODU MEDI-SNAP connectors are also offered as overmolded cable assemblies designed to transmit signal power and, upon request, liquids and gasses. They feature breakaway locking and pin-and-groove keying, are available in two sizes with up to 16 positions, and deliver IP64/IP67 protection when mated.
Interested in a specific market? Click a market below for current articles and news.
Automotive, Consumer, Industrial, Medical, Mil/Aero, Datacom/Telecom, and Transportation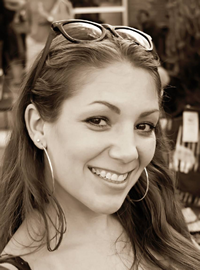 Latest posts by Christine Stieglitz
(see all)