Medical Connector Product Roundup
Medical Connector Product Roundup for January 2017
Smiths Connectors
' D Series quick-disconnect, plastic circular connectors deliver durable, high reliability connections in medical applications as diverse as: electrophysiology catheters, patient monitors, MRI machines, intravascular ultrasound devices, defibrillators, infusion pumps, and laboratory equipment. Available in three sizes with varying numbers of Hypertac® hyperboloid, power, signal, power and signal, or coax and signal contacts, as well as a custom cable assembly, the series features simple, push-button latching and a D-shaped flange for obvious mating orientation.
BTC Electronics
offers MERITEC static dissipating connectors. Designed for use in medical imaging equipment, including: CT, MRI, ultrasound, and X-ray machines, these connectors are RoHS compliant, insert molded for high reliability, and feature thermally conductive outer shells with a surface resistance of less than 103Ω2 to prevent the buildup of electrostatic charges, which can interfere with analog and digital communications. Available in several industry-standard styles and footprints, the series is also high-temperature reflow compatible and resistant to solvent cleaners.
Heilind Electronics
now stocks the Molex MediSpec™ Plastic Circular (MPC) Connector System. Housed in lightweight, medical-grade plastic housings and rated for 10,000 mating cycles, this custom-off-the-shelf series delivers high-reliability electrical performance especially designed to meet stringent medical standards at a fraction of the cost of competing machined-contact systems. Currently available with up to 17 stamped and formed LFH™ contacts compatible with selective plating for further cost reduction, the series also features simple push-pull mating engagement with an optional locking sleeve, and an IP64 sealing option for splash-proof protection.
ITT Cannon
's PL Series plastic, push-pull interconnects provide versatile, high-reliability solutions for challenging cable-to-cable and cable-to-board medical applications, including dental and electrosurgery tools, ECG devices, catheters, sensors, respirators, and defibrillators. Featuring a lightweight housing with an easy-grip design, the series exhibits quick connect and disconnect capabilities, and is available in 2–14-way variants with 2,000+ mating cycle durability, six keying options, and seven color codes.
Molex
's NeoPress™High-Speed Mezzanine System helps medical electronics engineers maximize PCB real estate without sacrificing performance to meet the industry's evolving demand for higher speeds and smaller form factors. The system creates design flexibility on space-constrained PCBs with tunable differential pairs, low stack heights, and compliant-pin terminations, and produces data rates up to 28Gbps.
ERNI
's 0.8mm MicroStac® Series includes the industry's first miniature, anti-magnetic, hermaphroditic, SMT connector. Available in 12-pin, single-row and 54-pin, dual-row configurations with a 5mm stack height and 1.5mm effective wipe length, the non-ferrous connectors are ideal for medical and instrumentation applications with a limited number of mating cycles, such as MRI machines. The unique male and female connectors deliver relatively high contact force and mate to themselves, reducing logistics, inventory, and manufacturing costs.
LEONI
's pre-assembled, 100Mhz, Cat5 data cables minimize data loss, space requirements, and installation costs, as well as deliver long-lasting flexibility and high resistance to mechanical, thermal, and electrical stress in applications including hospital beds. Featuring over-molded angle grommets with individually definable angles or shielded RJ45 socket, these cables can also negate the need for RJ45 gender changers and drag chains, and are available in any length with an outer diameter of at least 25mm.
SCHURTER
's waterproof, push-pull appliance couplers supply robust, reliable power connections in harsh medical, marine, outdoor, industrial, and laboratory applications. Featuring Series 4761 IEC appliance inlets and Series 4762 rewireable cord connectors rated IP67 when mated and IP69 when unmated and used with accessory covers, the connector set robustly withstands disinfection and sterilization processes, making it especially well-suited for use in medical equipment, including: ultrasonic cleaning equipment, suction devices, and infusion pumps. VDE and UL/CSA approved per IEC/UL 60320, the set also simplifies the approvals process for equipment manufacturers, saving both time and money.
Samtec
's Edge Rate® contact system satisfies stringent size, quality, and performance requirements in rugged, high-speed, and high-cycle medical applications. Featuring a smooth, milled mating surface instead of a stamped contact surface, the series delivers superior signal integrity, enhanced durability for longer lifecycles, and reduced insertion and withdrawal forces that allow for zippered unmating. Edge Rate connectors are currently available in vertical, right angle, and edge mount configurations with 0.5mm or 0.8mm pitches and up to 200 pins.
Hirose Electric
's BM29 Series hybrid board-to-FPC connectors are the industry's smallest, featuring a miniscule 0.35mm pitch, 0.6mm stacking height, and 1.5mm depth. Designed for battery pack connections in handheld medical, IoT, and POS devices, amongst other wireless equipment, the series delivers high transmission speeds, a reliable two-point contact design with a robust metal lock for extreme resistance to intense shock and vibration, and up to 3A per power pin and 0.3A per signal contact.
LEMO
's REDEL SP Connectors are circular, plastic, push-pull connectors that feature an ergonomic grip and high resistance to chemicals, shock, and sterilization processes. Ideal for applications including medical, automotive, and test and measurement equipment, the scoop-proof, IP50 series features a rectangular insert that enables high contact density, and is available in eight shell styles with 4–22 solder, crimp, or PCB contacts, as well as several keying and color-coding options.
ODU
's new ODU-MAC® ZERO space-saving, blind-mating, non-magnetic hybrid connectors can combine several different media, enabling versatile modularity in even the smallest of spaces. The series' symmetric housing geometry enables up to nine units of signal, power, optical fiber, data-rate, and coax modules, and its plastic housing features lateral grip recesses for enhanced ergonomics and integrated rails that make magnetic components unnecessary. Available as a chassis/panel mount or with straight, 45°, and 90° cable outlets, the series is rated for up to 60,000 mating cycles, and is ideal for use in medical applications, amongst many others.
Cinch Connectivity Solutions
offers the Johnson family of non-magnetic RF connectors. The rugged MMCX, MCX, SMA, SMB, and N-Type coaxial interfaces deliver reliable, high-density power and RF signal transmission especially designed to improve multi-coil imaging resolution at greater physical depths within the body. Additionally, MMCX modules can be configured as rails, blocks, and cable handles, and enable rapid RF coil hookups and change-outs.
Recently posted:
[related_posts limit="10″]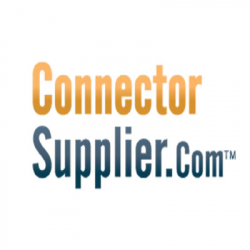 Latest posts by Connector Supplier
(see all)