Market for RF Connectors Grows to Meet Rapidly Expanding Wireless Demand
As wireless connectivity continues to expand across business, home, industrial, and municipal environments, the demand for RF connectors is growing exponentially. A new market report details the history and forecasts a bright future for this vast product category.
By Dave Shaff, Bishop & Associates, Inc.
As long as there are wireless systems, there will be RF/microwave connectors. These interconnects provide solutions to wireless infrastructure applications including cellular base stations, radio links, mobile switches, antennas, combiners, filters, transceivers, amplifiers, and other components. Over the past 10 years, as consumers and governments have adopted mobile devices, the demand for wireless devices has grown exponentially, becoming the fastest-growing market involving RF/microwave and millimeter wave connectors. Signal and sensor transmission and receiving encompasses all facets of modern life, from RFID tags for toll road reading or inventory tracking, to personal devices, automated homes, and wearables. As microwave and lower frequency millimeter wave bands become congested, users of those frequency bands, and especially mobile operators, must extend their operating region to higher frequencies.
A Bright Outlook for RF
Smaller low-cost, low-profile miniature coaxial RF connectors are projected to see excellent growth as new applications requiring short-range transmission, typically up to 6GHz, are introduced. Major suppliers include Amphenol, I-PEX, Hirose, JAE, Molex, Murata, Samtec, and TE Connectivity.
Sales of electrical connectors continue to grow to match consumer and industry needs. The RF coax connector sebment is becoming increasingly important as the number of wireless enabled devices and the amount of data consumed grows at an almost unfathomable rate: a 53% compound annual growth rate (CAGR) per CISCO's 2016 forecast. With a forecasted increase from sales of $3.497 billion in 2017 to $5.605 billion in 2023, the growth of the world RF connector market exceeds many other connector types.
In its World RF Market Report 2018, Bishop & Associates examines which RF coax interconnect products are expected to achieve this level of growth, versus those that may be static or in decline. In addition to worldwide and regional marketplace sales data, detailed supportive chapters will focus on connector technology and specific product families to provide an understanding of the connectors involved and what affects their sales.
Evolving Standards
In 1999, the non-profit Wi-Fi Alliance was formed to establish standards and to certify product performance for Wi-Fi products worldwide. The Wireless Gigabit Alliance (WiGig) was absorbed into the Wi-Fi Alliance in 2013. WiGig/Alliance specifications cover 60GHz, but with a 7GHz band, so testing is to 67GHz. CISCO Systems stated that "Wi-Fi devices [used] more bandwidth than wired devices in 2015," reinforcing the growth that we all experience on an everyday basis. The Wi-Fi Standard IEEE 802.11ad will run the V-Band spectrum with data transfer rates to 7Gb/s, prompting growth for interconnect components operating to ≥65GHz.
As a basis for business growth, on October 16, 2003, the Federal Communication Commission (FCC) adopted an order establishing service rules to promote commercial development and use of the millimeter wave spectrum for 71–76GHz, 81–86GHz, and 92–95GHz bands, collectively termed "E-Band," and not to be confused with the NATO-designated E-Band for ECM applications for 2–3GHz. To encourage growth needs and frequencies, the FCC ruling also permitted a novel licensing scheme, allowing license applications to be completed via a simple web portal with rapid approval, providing prospective users with fast, lower cost allocations with full federal protection against interference.
Growing Congestion
The 6–38GHz band, which was previously considered high-frequency, is now primarily used for backhaul and is becoming increasingly congested, especially in dense urban areas where usage is growing fastest. The maximum allocated bandwidth in this frequency range does not exceed 56MHz and, even with higher-order modulation schemes, the maximum effective capacity is still minimal. Operators are pushed to design using the relatively open E-Band to gain performance and lower their costs.
CISCO Systems projected that global mobile data traffic would grow tenfold from 2014 to 2019, a CAGR of 57%, reaching 24.3 exabytes per month or the equivalent of 6.079 billion DVDs each month, as 1 exabyte (EB) equals 1 million terabytes (TB). For bandwidth utilization, CISCO projects that global mobile video traffic will reach 17.4EB per month by 2019 — another tenfold increase from 2014, with streaming video accounting for 72%, which is approximately a 50% increase over 2014. This increased demand obviously will result in significant connector growth worldwide.
What can the RF market expect to see in the next five years? That depends on a number of factors, including destination application, type of connector, and evolving supply chain issues. World events, including the roll out of 5G, the 2020 Olympics, and the expansion of FAKRA, will also make their mark.
The World RF Market Report 2018 explores past and projected sales for these connectors and associated products, with a deep analysis of sales by region and product type. The report serves as a useful guide and educational tool, with detailed and illustrated descriptions of product types, attributes, performance guides, relevant standards, and even a historical overview of the vast range of products that fall into this category. To learn more about this 302-page report, click here.
No part of this article may be used without the permission of Bishop & Associates Inc. 
Interested in a specific market? Click a market below for current articles and news.
Automotive, Consumer, Industrial, Medical, Mil/Aero, Datacom/Telecom, and Transportation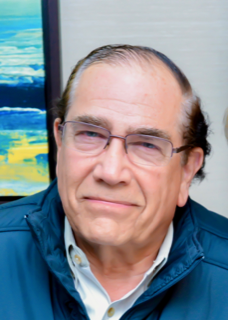 Latest posts by David Shaff
(see all)