Souriau Named 2012 Top Supplier by Labinal
Souriau Named 2012 Top Supplier by Labinal
Labinal, a Safran Group company, presented Souriau with its 2012 Top Supplier Award during an event attended by the company's executive management and representatives of its key suppliers. For Souriau, being named Labinal's top supplier is the culmination of the many logistical, quality, and R&D efforts it has undertaken over the last few years, combined with a consistent long-term policy on investments in production facilities and new technologies. Driven by an extremely tough competitive environment, the Souriau Group has stepped up the development of new products and accelerated the expansion of its product ranges to help its customers meet new challenges in the civil aircraft market, such as the reduction of fuel consumption, noise pollution, and environmental impact.
Souriau supplies products to all of Labinal's plants and is involved in most of its customer programs. "Not only did Souriau deliver a very solid overall performance in 2012, achieving results in line with our expectations, it also demonstrated a strong commitment to continue to make progress through a process of continual improvement. Furthermore, we have launched a pilot project with Souriau to deploy the QRQC methodology — or Quick Response Quality Control — within the company so as to continue improving together. This pilot program will be the first step in a broader deployment of this approach within our portfolio of key suppliers," said Alain Frehring, vice president of purchasing for Labinal.
Souriau is world leader in a number of civil aviation technologies, including contacts for high-power transmission, high-speed fiber-optic data transmission, a complete range of weight-saving composite 38999 connectors, and its miniaturized micro38999 and microComp connectors.
"We are particularly proud to receive this award," said Souriau President Jean-Luc Gavelle. "It is the culmination of the commitment of everyone at all levels of our company to a program of total quality and operational excellence combined with the relentless drive for continual improvement and innovation at all our production sites."
"We expect our suppliers to be competitive not just in developing and delivering new solutions, but in terms of operational performance and continual improvement as well. We need suppliers that are leaders and ahead of the curve in all these aspects to continue to sustain Labinal's growth," said Frehring.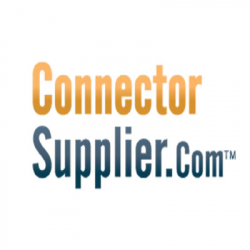 Latest posts by Connector Supplier
(see all)