Ironwood Electronics' BGA Socket for Extreme Temperatures
Ironwood Electronics BGA Socket for Extreme Temperatures
Ironwood Electronics recently introduced the CBT-BGA-7011 BGA socket addressing high performance requirements for testing BGA devices.
The contactor is a stamped spring pin with 34-gram actuation force per ball and cycle life of 500,000 insertions. The self-inductance of the contactor is 0.9 nH, with an insertion loss of
The socket also features a floating guide for precise ball-to-pin alignment. The specific configuration of the package to be tested in the CBT-BGA-7011 is a BGA, 3x3mm, 0.4mm pitch, 36-position, 6×6 ball array. The socket is mounted using supplied hardware on the target PCB with no soldering. To use, place the BGA device into the socket base and lock the clamshell socket lid onto the base using the latch. The socket uses a compression wave spring to apply constant downward pressure enabling the device to be interconnected to the target PCB. This socket can be used for hand test and quick device screening applications with the most stringent requirements.
Visit Ironwood Electronics online.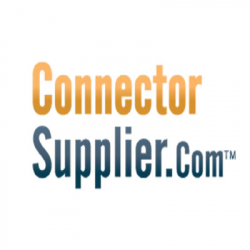 Latest posts by Connector Supplier
(see all)