IPC Certification Program for Protecting Intellectual Property
To help combat the growing threat of intellectual property theft and counterfeiting, IPC – Association Connecting Electronics Industries recently launched a certification program that allows printed board manufacturers to demonstrate a commitment and ability to protect customers' intellectual property and comply with industry best practices.
"The protection of intellectual property is very important to our industry, but until now wasn't uniformly defined," said Michael Moisan, vice president of global technology, TTM Technologies. "IPC's new Intellectual Property Protection Certification Program is designed to help improve facilities' programs and ultimately get them certified to a universally recognized standard."
Based on IPC-1071, Best Practices for Intellectual Property Protection in Printed Circuit Board Manufacturing, the certification program is designed for commercial, industrial, military, and other high reliability markets, and was developed with input from OEMs, assembly companies, and PCB manufacturers. The certification process includes a facility audit based on a 130-question assessment examining the areas of physical facility security, IT security, and compliance with regulations such as ITAR and EAR. The audit questionnaire covers specific categories correlated to the main categories in the IPC-1071 standard, including corporate policy, employee training, supply chain and vendor management, emergency procedures, destruction of scrap materials, and more.
Participating organizations proceed through the certification process at their own pace and choose from three levels of audit, depending on needs:
Level 1: Basic Intellectual Property Protection, best suited for facilities that manufacture high-volume consumer goods
Level 2: High Intellectual Property Protection, best suited for facilities that manufacture high-value goods
Level 3: Advanced Level for Military, Government, and Commercial Intellectual Property Protection, for military and other high-security systems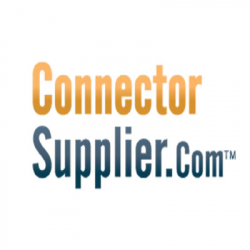 Latest posts by Connector Supplier
(see all)