IP68 Medical Connectors Product Roundup
This week's Product Roundup highlights IP68 medical connectors and cable assemblies from leading suppliers.
IP68 Medical Connectors
Axon' Cable designs and manufactures custom cable assemblies and interconnect systems for a wide variety of medical market applications, leveraging its proven expertise in conductor design and manufacturing, composite cables, jacket and tube extrusion, plastic injection molding and overmolding, interconnect technologies, and high-performance connector designs to provide OEMs with safe, rugged, reliable, and high-performance medical connectivity solutions. Manufactured in ISO13485-approved facilities equipped with ISO Class 5 laminar flow systems at workstations and ISO Class 7 and 8 clean rooms, Axon' medical cable assemblies are miniaturized for space savings and lightweighting, flexible in terms of both performance capabilities and physical malleability, protected against ingress and EMI, equipped with high-performance conductors, and high in cosmetic quality. The assemblies can be biocompatible, sterilizable, autoclavable, antibacterial, hydrophobic, shielded, environmentally sealed (IP68, etc.), chemical-resistant, non-magnetic, overmolded, custom-colored, RoHS compliant, and approved to ISO 10993 and USP XXIII Class VI. They can also be equipped with Celloflon dielectric material, a patented expanded PTFE that enables the manufacture of lighter, smaller, and more flexible coaxial cables; Picocoax tiny-diameter coaxial cable with capacitance values spanning 50–100pF/m; PVC, TPU, TPE, FEP, silicone, or other thermoplastic insulation; Noso-Free antibacterial cable jackets and overmolding, which are imbued with a proprietary silver ion micro-flux that inhibits microbial growth and protects against bacteria, viruses, fungi; and circular or rectangular connectors with various pin counts, types, materials, and layouts housed in a range of shell sizes, styles, and materials. In addition, Axon' custom medical assemblies are available in hybrid, spiral, flat, and round cable configurations and can be made to withstand a variety of common medical sterilization processes, including plasma, ethylene oxide, gamma ray, and autoclave sterilization. Examples include miniature composite, camera, and hybrid cable assemblies, implantable cable assemblies, flat flexible cable (FFC) assemblies, and flat display connection (FDC) assemblies. Ideal applications include diagnostic devices, patient monitoring equipment, dental equipment, endoscopy, oximetry, medical imaging (e.g., X-ray and MRI), ultrasound probes, electrocardiography equipment, and external systems for medical implants.
Bulgin's 6000 Series Buccaneer connectors are designed for ease of use, space savings, secure connectivity, environmental resistance, and aesthetic appeal and are ideal for use in demanding applications within the medical, marine, industrial automation, food processing, security, networking, transportation, lighting, and renewable energy industries. The series features ruggedized plastic and metal housings made of polycarbonate/polybutylene plastic, silicone plastic, or brass and equipped with user-friendly and tamperproof 30° locking mechanisms with push-twist activation. It also offers IP66, IP68, and IP69K sealing protection when mated with compatible connectors. Bulgin's 6000 Series plug and socket connectors are available in flex cable connector, flex in-line cable connector, and front panel-mount configurations with 32mm-diameter coupling rings and 2, 3, 8 16, or 22 screw, crimp, or solder contacts (depending on the part code). Screw contacts are supplied fitted, while crimp and solder contacts and fitting tools are sold separately. Part codes suffixed /SN also come with cable braid terminations, and both these (Part Code PXM6090) and optional sealing caps that maintain the IP rating of unmated connectors (PXP6081/PXM6081) are sold separately as well. The range accepts 4–10mm-diameter cable (also depending on the part code) and is rated for 60V or 277V; 2–16A (VDE), 3–16A (UL), and 1.5–11A (cUL); and operating temperatures extending from -40°C to +120°C. In addition, several parts are flammability rated UL94 V-0 and three-pole variants have a leading Earth contact.
LEMO's K Series connectors have a modular design and myriad precision-manufactured component parts that can be configured into thousands of unique connector products optimized for a wide range of outdoor and harsh-environment applications in the medical, test and measurement, research, communications, audio/visual, machining, military, aerospace, industrial control, information systems, nuclear energy, law enforcement, and surveillance industries. K Series multipole connectors feature ruggedized housings equipped with push-pull self-latching mechanisms that support quick, easy, intuitive, and secure mating, 360° shielding for EMI protection, and both an inner sleeve and integrated plug and socket seals that achieve IP68 watertight connections when mated and correctly assembled to an appropriate cable (IP66 otherwise). The series also offers six shell sizes, more than 28 shell styles (including various fixed and straight plugs and sockets, plus elbow plugs), nine keying options to ensure proper alignment and prevent cross-mating with similar connectors, and 2–64 solder or crimp contacts in high-density layouts for panel space savings. LEMO's K Series connectors support low-voltage, high-voltage, coaxial, fiber optic, fluidic, and thermocouple contacts, as well as hybrid contact configurations, and are available with up to 14 coaxial, fiber optic, or fluidic contacts, up to 21 high-voltage contacts, and up to 64 thermocouple contacts. K Series connectors are available with brass, stainless steel, and aluminum alloy shells plated with chrome, nickel, black chrome, anodized finish, or nickel anthracite. They also offer PEEK, PSU, PPSU, or PA 6.6 insulators, silicone O-rings and seals, and high-quality fiber optic or gold-over-nickel-over-copper plated brass or beryllium copper (BeCu) contacts with stainless steel clips, all of which deliver excellent durability and reliability. In addition, K Series connectors are UL recognized, compatible with cable diameters spanning 1–23.5mm, and rated for more than 5,000 mating cycles in operating temperatures extending from -55°C to +200°C. They also exhibit >95dB shielding at 10MHz and >80dB at 1GHz and effective resistance to shock, vibration, and corrosion. Ideal medical market applications for K Series IP68 connectors include diagnostics, analysis, and monitoring equipment, dental equipment, and electrosurgical devices. LEMO also offers several other metal and plastic shell connectors that can optimized for medical applications, including the B, E, S, T, R, REDEL P, and REDEL SP series, all of which are made in ISO 13485 certified facilities.
The Ex-El Group supplies and provides design and integration services for CPE Italia's OFL Series push-pull connectors. Designed to meet the requirements of internal and external applications in the medical, aerospace, defense, communication, laboratory and test, data processing, and industrial automation industries, OFL Series push-pull connectors have quick, easy, and secure couplings that reliably withstand vibration, impact, pulled cable, and high mating cycles. Anchor points in the receptacle engage when pushed into the socket, achieving stable connections that cannot be uncoupled without pulling the release bushing to retract the anchor points. The series is available in a wide range of high-density contact arrangements with 2–40 turned contacts guaranteed for more than 5,000 mating cycles and offers EMC shielding, different classes of environmental protection (IP50–IP68), various materials and surface treatments, and crimp, weld, and PCB terminations. It is also REACH and RoHs compliant and ITAR EAR-FREE. The Ex-El Group offers both standard and custom OFL designs with quick turnarounds and can optimize the series for use in low-cost, ground-based military applications that require rugged, user-friendly I/O.
Lumberg's Series 03 M16 circular connectors are designed and manufactured in compliance with IEC 61076-2-106, mating compatible with IEC 60130-9 connectors, and suitable for use in medical applications. The series features metal housings with threaded couplings and offers three different levels of mated environmental protection (IP40, IP67, or IP68), 360° shielding, 3–14 poles, and solder or crimp terminations. The 0331 and 0332 Series 03 solutions are nearly identical save for shielding characteristics — the 0331 is unshielded while the 0332 features 360° shielding — and rated impulse voltages. Both of these Series 03 solutions have copper- and nickel-plated diecast zinc housings with nickel-plated brass knurled screws, glass-fiber-reinforced UL94 V-0 polyamide insulating bodies, UL94 V-2 polyamide insulating sleeves, UL94 V-0 clamps, IP68 EPDM and NBR rubber seals, and silver- and flash-gold-plated brass contact pins for 5A variants with three to eight poles or pre-nickel- and gold-plated brass contact pins for 3A variants with 12–14 poles. Both connectors also accept cable diameters spanning 4–8mm and are rated for 3A or 5A; 100V, 160V, or 300V (Pollution Degree I) or 32V, 160V, and 250V (Pollution Degree II); greater than 100MΩ insulation resistance; and operating temperatures extending from -40°C to +85°C. Rated impulse voltages for the two differ, with the unshielded 0331 connectors offering 500V and 1,500V options and the shielded 0332 connectors offering 1,000V and 2,000V options. Optional accessories include IP68 plug protection caps with or without a chain and a wrench for plug and socket installation and removal. Lumberg's Series 03 also offers a range of threaded M16 circular connectors designed and manufactured according to the Antenna Interface Standards Group (AISG) specification. Ideal for use in 4G and 5G mobile radio networks, these variants are equipped with 360° shielding, rated for signal and load currents up to 5A, and available in SWUM styles that remain sealed even when unmated.
PEI-Genesis supplies Sure-Seal's range of RF connectors and cable assemblies, which provide ruggedized, high-performance solutions ideal for use in harsh-environment communications applications, industrial control networks, and other mission-critical signal-transmission applications, including those in the medical industry. The ruggedized range is fully compatible with MIL-STD-348B requirements, is suitable for use with flexible, semi-flexible, and semi-rigid cables, and is available in BNC, MCX, MMCX, N-Type, SMA, TNC, Ultra-Tiny BNC, 12G-SDI BNC, and 6G-SDI 1.0/2.3 connector styles. The BNC and N-Type connectors are available in waterproof designs rated IP67 and up and accommodate a variety of coaxial cables. The MCX connectors offer 30% space savings over similar SMB and SMC types and are also available in a 12G-SDI design. The MMCX connectors are 30% smaller than MCX variants, are available with cable or PCB terminations, and are especially ideal for Wi-Fi, IoT, and M2M communications applications. The SMA connectors are available in both waterproof and 26.5GHz designs. The TNC connectors can be used in the same applications as BNC connectors but have a threaded design that's more robust than BNC types and are also available in waterproof designs. The Ultra-Tiny BNC connectors are 51% smaller than standard BNCs, offer waterproof designs, and are especially well suited for use in broadcasting applications. The 12G-SDI BNC connectors are also available in waterproof designs and are identical to standard 75Ω BNC connectors but designed for 12G-SDI broadcasting applications. The 6G-SDI 1.0/2.3 connectors have a miniature size that provides a more flexible mechanical solution for space-constrained broadcasting applications and are identical to standard 75Ω 1.0/2.3 connectors.
Fischer Connectors' MiniMax Series features ruggedized ultraminiature housings with protective sealing and shielding characteristics and special high-density contact blocks designed to support the transmission of both power and multiple data protocols, including 10Gb/s Ethernet, long-distance USB 3.0, and HDMI. Engineered to meet the unique challenges of wearable and mobile device designs, MiniMax Series connectors are ideally suited for applications with critical size, weight, and power (SWaP) requirements and hazardous environmental conditions ranging from water, corrosion, and extreme temperatures to shock and vibration. They offer up to 75% weight savings and 45% space savings compared to standard connectors with a similar contact size, help reduce total cost of ownership by combining multiple protocols in a single small connector, are rated for up to 5,000 mating cycles, and are sealed to IP68 (20m/24h) in both mated and unmated conditions. The series is currently available in two sizes, 06 and 08, with 10mm and 12mm receptacle footprints and features 4–24 combined power and signal contacts and the choice of push-pull, screw, and quick-release locking systems. It also offers two hermaphroditic contact variations — the eight-pin, high-speed Ethernet connector (bottom left) with a symmetrical hermaphroditic contact block and nine-pin, high-speed USB 3.0 connector (bottom right) with a standard hermaphroditic contact block — and is available with standard anthracite or black housings and as pre-cabled solutions. Ideal applications for the series include handheld and body-worn military and medical equipment, drones, unmanned vehicles, remotely operated underwater vehicles, and other mobile equipment.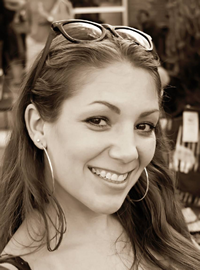 Latest posts by Christine Stieglitz
(see all)