Inside Connection: Phoenix Contact USA
Headquarters Location: Middletown, Pa., US
The Big Idea:
"At Phoenix Contact, we strive to develop 'trusting partnerships' with our customers. By focusing on the unique requirements of our US customers, we constantly expand our products and solutions with inspiring innovations. We offer the broadest line of interconnection, interface, and automation solutions, and constantly strive to be the best supplier in our industry."   — Jack Nehlig, president

About the Company
Phoenix Contact was founded in 1923 in Essen, Germany. In 1928, company founder Hugo Knümann developed the first modular terminal block. Over the next 60 years, the company developed an expanding range of products, focused primarily on the German market. Phoenix Contact USA, founded in 1981, was one of the first international subsidiaries. Today, Phoenix Contact operates 50 international subsidiaries and employs more than 12,000 people around the world, including 640 in the United States.
"Innovation and quality are the cornerstones of technological progress."
 Product Offering
Phoenix Contact offers one of the broadest ranges of PCB terminal blocks in the world, in addition to a comprehensive line of products and solutions for many aspects of electronic, electrical, instrumentation, and automation engineering.
"Courage and reliability are enduring influences on our future."
Legacy Product of Note
DIN rail-mounted industrial terminal blocks
Marquis Product of Today
The COMBICON product family is the de facto "green" European-style PCB terminal block.
Phoenix Contact Products
Markets
Phoenix Contact products can be found in virtually every industry. As part of a company reorganization in 2011, it identified five key markets that will provide future growth opportunities:
Automotive
Energy, with a strong emphasis on renewables
Oil and gas
Transportation infrastructure
Water/wastewater
"Trust and proximity create partnership."
Customer Service Highlights
Phoenix also operates Customer and Technology Centers in Ann Arbor, Mich., and Houston, Tex. These facilities represent the organization's overall strategy of getting closer to the customer, allowing for faster and more personalized service.
Value-Added Services
Phoenix offers a wide range of value-added services, ranging from customized housings to a number of custom options for its PCB terminal block connectors, such as printing, labeling, keying, and selective loading of contacts. The company also offers many products in different colors, ranging from whole connectors to individual slices.
"Sustainable economic management and the conservation of resources
are duties we owe to future generations."
Awards Received
Over the years, Phoenix has won numerous awards for outstanding products and customer support from top trade magazines, including Control Engineering, Control, Control Design, Automation World, and others. In 2012, the company was recognized as the Pennsylvania Technology Provider of the Year. Additionally, Phoenix Contact's formal Integrated Management System is registered to ISO quality, environmental, and safety standards (ISO 9001:2008, 14001:2004, and OHSAS 18001:2007)..
What's Next?
Phoenix Contact USA has hired more than 200 people in the past two years, leading to a need for more space. The company is expanding its US headquarters outside Harrisburg, Pa. The 117,000-square-foot addition will be home to its development and manufacturing business.
In 2011, Phoenix Contact announced a major corporate reorganization to ensure sustained, long-term company growth through 2020. The old structure was organized into product-oriented business units. The new structure, however, takes a market-oriented approach, with three divisions:
Device Connections: Solutions for device manufacturers
Industrial Components and Electronics: Everything in and around the control cabinet
Control and Industry Solutions: Products for controllers, IPC, HMI, and software; also forms the core of the industry and solution business model
While component manufacturing will continue to be a core part of Phoenix Contact's business, it has moved to a higher level of integration into its customers' value-added processes. This will help the company reach a leading position in the automation-related markets of the future.
Contact Information:
Phoenix Contact USA
586 Fulling Mill Road
Middletown, PA 17057
Phoenix Contact Customer Technology Center
3993 W. Sam Houston Parkway North
Suite 500
Houston, TX 77043
Phoenix Contact Customer and Technology Center
500 Avis Drive
Ann Arbor, MI 48108
Phone: 717.944.1300
Fax: 717.944.1625
Website: www.phoenixcontact.com
Email: [email protected]
Social media:
www.facebook.com/phoenixcontactusa
www.twitter.com/phoenixcontact
https://www.linkedin.com/company/phoenix-contact-usa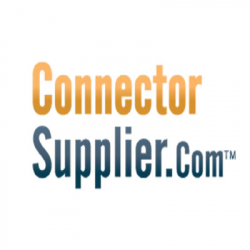 Latest posts by Connector Supplier
(see all)