Inside Connection: LEMO
Inside Connection highlights the technologies, innovations, special services, and unique products from connector suppliers like LEMO.
Worldwide headquarters: Ecublens, Switzerland
North American headquarters: LEMO USA, Rohnert Park, Calif., US
About the Company
Back in 1946, a small Swiss family enterprise, LEMO, started off manufacturing coaxial connectors for the Swiss Telecom. Today, with more than 75,000 products, 1100 staff, four factories located along the Swiss Watch Valley (one in Hungary), 17 subsidiaries worldwide, and 19 distributors in more than 80 countries, LEMO has become an international player in the field of electrical and fiber optic connectors.
Markets
LEMO offers products to support the medical, industrial control, test and measurement, audio-video, and telecommunications markets.
Product Offering
LEMO has been producing the highest quality push-pull electronic, fiber optic, and hybrid connectors since the technology was first introduced in the early 1950s. Over the past half-century, design engineers around the world have turned to LEMO whenever they've needed a new solution in high-performance circular connectors.
LEMO was founded in 1946, originally focused on manufacturing contacts (pins) made of noble and rare metals. Since the breakthrough of the LEMO push-pull technology in 1957, LEMO has grown throughout Europe and the US. LEMO USA began in 1967 in Northern California and has since developed more than 75,000 products used in applications from satellites to medical emergency rooms.
Legacy Product
LEMO invented the push-pull, self-latching system in 1946, and the S Series product is still selling.
Marquis Product
LEMO HD Cinematography connectors are designed for long-lasting operation and maximum interconnect stability in even the harshest environments. The LEMO 3K.93C SMPTE hybrid connector has a compact design with two single-mode fiber contacts, two power contacts, and two signal contacts for HD camera interconnection systems. LEMO's is considered the number one connector for this market due to its high quality and reliability. In fact, LEMO set the standard for the SMPTE (Society of Motion Picture Television Engineers) by developing the 3K.93C for HDTV standard connectors in national and international broadcast companies.
Unique Expertise
LEMO offers cable assembly as a value-added service. LEMO can supply a connecting solution that meets specific customer requirements, including special materials, personalized layout, and cable assembly, and recently acquired Northwire, a speciality cable company, to offer a full solution to customers.
Awards and Recognition
LEMO achieved the #2 position for quality in Bishop & Associates' 2014 Customer Survey, and has also been recognized as one of Sonoma County's healthiest places to work.
LEMO SA
Chemin des Champs
Courbes 28
CH-1024 Ecublens, Switzerland
Tel: 41 21 695 16 00
Fax: 41 21 695 16 02
Email: [email protected]
LEMO USA Inc.
635 Park Court
Rohnert Park, CA 94928
Toll free: 800.444.5366
Fax: 707.206.3774
Email: [email protected]
https://www.lemo.com/
Also, find LEMO online: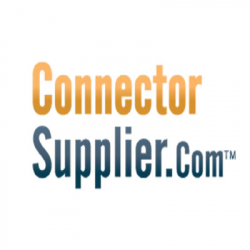 Latest posts by Connector Supplier
(see all)