Industry News: May 2018 – Part I
Summary coverage of upcoming events and recent news from across the connector industry.
Industry News May 2018 – Part I
Event News
TE Connectivity
is showcasing its portfolio of connectivity solutions for unmanned aerial vehicles (UAVs), ground vehicles (UGVs), and underwater vehicle (UUVs) spanning commercial and military applications at AUVSI XPONENTIAL in Denver today through Thursday (May 1–3). Solutions on display include: high-performance mil/aero relays and contactors designed to operate in rigorous environments; space-saving Raychem Cat 6a cables that achieve 10 Gb/s speeds and meet the demands of harsh military and aerospace environments; small diameter, high-density, high-pressure, and dry-mateable SEACON MINI-CON connectors; and rugged embedded computing systems that help designers keep pace with the demand for higher bandwidths and size, weight, and power (SWaP) savings demands.
Binder is also exhibiting at AUVSI XPONENTIAL this week (May 1–3), and is showcasing solutions including: new cordsets for industrial Ethernet applications, M12 K- and L-coded, field-wirable power cable and panel-mount connectors, M8 cable and panel-mount connectors with 12 contacts, and five-pin power HEC harsh-environment connectors.
Nicomatic is promoting its standard and custom interconnect solutions for harsh environment and unmanned applications along with its Microflex™ flat, flexible cable with fixing hardware for defense and civil aviation applications at AUVSI XPONENTIAL, and is also offering its customers complimentary registration passes to the event.
Samtec is showcasing its Solution Blocks interconnect technologies at AUVSI XPONENTIAL.
Mouser Electronics is exhibiting at the Del Mar Electronics and Manufacturing Show in San Diego this Wednesday and Thursday (May 2–3), where it will showcase new products and technologies that are impacting design, manufacturing, and testing, and promote its new Empowering Innovation Together™ program on robotics.
ITT Cannon is also exhibiting at the Del Mar Electronics and Manufacturing Show in San Diego May 2–3. Exhibit highlights include: D-Sub, fiber optic, miniature circular, Micro-D, nano, and rack and panel connectors, product literature, and giveaways.
AVX Corporation will deliver two technical presentations, teach a tutorial training seminar, co-chair a conference session, and exhibit at the 22nd annual Components for Military & Space Electronics Conference & Exhibition (CMSE 2018), which will take place May 7–10 in Los Angeles.  
TE Connectivity is showcasing a broad array of connectors, sensors, and relays for indoor, street, and horticultural lighting at LIGHTFAIR 2018 May 8–10 in Chicago. 
Heilind Electronics is showcasing its portfolio of electrical wire and cable connector products from leading manufacturers including: 3M, Brady, HellermannTyton, Hirose, JST, Molex, Panduit, TE Connectivity, and WAGO at the Electrical Wire Processing Technology Expo (EWPTE) in Milwaukee May 9–10. Among the many items on display will be the ML-XT Sealed Connection System from Molex, Panduit's new PAT 4.0 Automatic Cable Tie Installation System, and TE Connectivity's circular plastic connectors (CPC) and sensor solutions.
HARTING is hosting a new event at EDS on Monday, May 14, at 5:00pm, and invites attendees to keep an eye out for the big reveal. EDS will take place May 15–18 at the Mirage Hotel and Casino in Las Vegas.
HUBER+SUHNER is showcasing its portfolio of RF solutions for test and measurement, aerospace, defense, and 5G communications at IMS 2018, June 10–15 in Philadelphia.
The Medical Sensors Design Conference will take place June 25–26 in San Jose, and will provide engineers and OEMs with educational and networking opportunities designed to drive sensor development and foster innovation in medical and healthcare applications. The event is co-located with Sensors Expo & Conference 2018, which will take place June 26–28.
Award News
Mouser Electronics has received the prestigious NorthFace ScoreBoard AwardSM from the Customer Relationship Management Institute (CRMI) for the sixth consecutive year. The award was given in recognition of Mouser's having achieved excellence in customer service and support throughout 2017: a 99% satisfaction score as rated solely by its customers.
TTI, Inc. was named European Distributor of the Year 2017 by Honeywell's Sensing & Internet of Things business. The award was made based on strict measurement of sales and other parameters and reflects constant double digit growth for each of the six years the two companies have been working together.
TTI, Inc. also earned Vishay's Full Service Distributor of the Year Award for the fourth consecutive year, and received its Passives Distributor of the Year Award as well.
Esterline Connection Technologies SOURIAU received its seventh Industrial Excellence Award from Airbus Electronics for its performance throughout 2017.
Partnership, Promotion, & Personnel News
Rosenberger
and Molex signed a dual-sourcing agreement allowing Molex to produce High-Speed FAKRA-Mini automotive coaxial connectors based on the Rosenberger HFM® design, which enables the fast transmission of high data rates up to 20Gb/s in a range of existing and future automotive applications, including advanced driver assistance systems (ADAS), navigation, infotainment, and intelligent connected vehicles. The dual-sourcing agreement will allow Rosenberger and Molex to provide a high-quality, high-speed, cost-optimized intermateable interface with identical mechanical and electrical performance and features.
Mouser Electronics
has teamed up with celebrity engineer Grant Imahara for the fourth consecutive year and has released the latest edition of their popular Empowering Innovation Together™ program: the Generation Robot video series. Click here to watch the first video in the series.
Würth Electronics Midcom launched this year's Off-the-Clock Design Challenge for tinkerers. Four contenders from the Czech Republic, Mexico, and the US will design an energy harvesting end product using the company's new Gleanergy energy harvesting board. The contest began on April 20, and winners will be announced on September 4.
Samtec released a new video in which a Samtec Optical Group Application Engineer walks viewers through a demonstration using silicon photonics and the Consortium of Onboard Optics (COBO) form factor.
Mouser Electronics will sponsor the FIRST® Robotics Competition Hall of Fame Exhibit at the 2018 FIRST Championship events in Houston and Detroit. More than 30,000 high school students worldwide are expected to participate in the two four-day championship events.
TTI, Inc.
appointed Marc Winfield to the new position of Vice President Sales for Europe. In this new capacity, Winfield will be responsible for all of TTI's European sales activities, lead a team of regional VPs and directors, and continue development with key strategic global and regional customers.
Molex released a new video that demonstrates how its Impulse Orthogonal Direct Backplane Connector System boosts data center, switch, and router applications by ditching the midplane connection and delivering superior signal integrity at 56Gb/s NRZ and 112Gb/s PAM-4.
NAI appointed two new executive personnel to support its expansion in the Southeast Asia region. Business Development Manager, Ling Chun Lim, in Singapore and Resident Applications Engineer, ZhiQiang Lim, in Penang will help NAI provide the region with more commercial and engineering assistance.
Amphenol RF's new white paper, "The Connected Car Market: Amphenol RF Solutions," is now available.
Anixter's new Wire and Cable Technical Information Handbook provides people who design, specify, or troubleshoot wire and cable systems with an easily accessible collection of engineering and technical information about electrical and electronic cable and related products.
Cicoil released a new print and online Flat Flexible Cable Catalog and a new video that introduces viewers to its standard cables.
Mouser Electronics will be the lead distribution sponsor for the 2018/19 NXP Cup, a global competition in which student teams build, program, and race model cars around a track. The EMEA finals of the NXP Cup will take place at the Fraunhofer Institute for Integrated Circuits (IIS) in Erlangen, Germany.
Facility News
LEONI completed and inaugurated its third Serbian plant in Nis, which will manufacture harnesses for one of the world's premium carmakers. The plant comprises 20,000m², represents an investment value of €22 million, currently has around 1,200 employees, and is expected to grow to 2,200 employees by the end of 2019.
Mouser Electronics is significantly expanding its customer service and support center in Guadalajara, Mexico, and is tripling staff to accommodate 20+% annual growth in the region in recent years. The expanded center will serve local electronic design engineers, buyers, and hardware innovators in the region by helping them access the newest products and technical support for their designs.
Rutronik opened two new offices in key regions, Boston and Silicon Valley, as part of an ongoing sales network expansion in North America.
Distribution News
PEI-Genesis added ITT Cannon's CTC Series connectors to its inventory. Designed to deliver cost-effective, high-performance solutions in applications including: heavy equipment, agriculture, transportation, automotive, and commercial and industrial outdoor electronics, CTC Series connectors are extremely reliable in harsh conditions, environmentally sealed to IP69K, available in 8- to 24-way layouts, and require no special contact tools, wedge locks, or blind seals, allowing for easy installation and maintenance.
Heilind Electronics added TE Connectivity's CDFP connectors and cage assemblies to its inventory. With 16 channels of up to 28Gb/s data rates for 400Gb/s total bandwidth, these connectors and assemblies enable one of the highest port and bandwidth densities of any pluggable I/O currently on the market.
Digi-Key Electronics
now offers Bulgin's robust and reliable M Series Buccaneer connectors for industrial automation, process control, and other applications that require a high level of environmental protection. The series is available in plastic and metal variants and includes field-installable M5, M8, M12, M16, and M23 circular connectors, panel-mount receptacles, overmolded PUR and PVC cables, and I/O passive distribution boxes.
Mouser Electronics stocks TE Connectivity's vast portfolio of smart home solutions, including sensors, connectors, relays, and switches that provide the precise data needed to enable smart thermostats, lighting fixtures, security systems, and more.
Heilind Electronics
is now stocking Amphenol Industrial's rugged Gray Zinc Nickel (ZnNi) circular connectors, which are RoHS compliant, non-magnetic, and ideal for use in harsh environment applications, including: watercraft, electric vehicles, power generation, and industrial machinery and equipment.
Avnet reinforced its commitment to IoT security solutions by becoming the first distributor and solutions provider for Microsoft's new Azure Sphere, a groundbreaking silicon-to-cloud security solution for internet connected, powered microcontroller devices that meets all seven properties of a highly secured device.
PEI-Genesis
now offers the Sure-Seal® IP67 M8 Series circular sensor connector assemblies, which provides ideal solutions for industrial control networks that require small sensors. The series is available in 3- to 8-pole configurations with options for shielded cable, snap-in connections, and field-wirable assemblies, cable assemblies are offered in PUR and PVC with customizable cable lengths.  
Digi-Key Electronics
now stocks FAKRA RF connectors from Molex, which offer a sealed, mechanically keyed, and color-coded inline solution for automotive cameras, radio antennas, keyless entry, and other IP69K applications.
Heilind Electronics
stocks the ValuSeal wire-to-wire connector system from Molex, which has a compact, one-piece housing design and provides reliable, cost-effective, sealed performance in medical, industrial, lighting, transportation, and consumer electronics.
Heilind Electronics also published a new line card.
Associations, Standards, and Certifications News
ECIA welcomed eight new companies to its roster of prominent electronic component distributors, suppliers, and manufacturers' representatives: component manufacturers Cypress Semiconductor, Marquardt Switches, Samtec, and Leader Tech Inc.; distributors Component Distributors, Inc. and Benchmark Connector Corporation; and manufacturers' representatives Strategic Automation Services and John F. Kilfoil Company.
IPC — Association Connecting Electronics Industries® released its March 2018 North American Printed Circuit Board (PCB) Statistical Program findings. Industry shipments and orders continued to grow at a brisk pace in March. The book-to-bill ratio retreated from its peak, but remained strong at 1.13. Total North American PCB shipments in March 2018 were up 10.4% compared to March 2017 and increased 15% over February 2018. Year-to-date shipments are 9.6% above the same period last year. PCB bookings in March increased 13.8% year-over-year and 8.5% compared to February. Year-to-date order growth was 16.8% above the same period last year.
Don Dupriest, Lockheed Martin Missiles & Fire Control, has been elected chair of the IPC Technical Activities Executive Committee (TAEC) for a two-year term. Dupriest succeeds Chris Mahanna of Robisan Laboratory, Inc., who held the role for IPC's top standards development oversight committee for the past two years.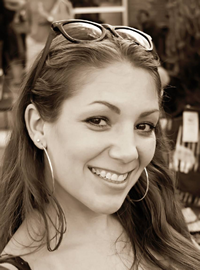 Latest posts by Christine Stieglitz
(see all)