Industry News: July 2018
Summary coverage of upcoming events and recent news from across the connector industry.
Industry News: July 2018
Event News
Phoenix Contact
is touring the country in its Cabinet Confidence Infomobiles, and will visit Denver July 16–20, Maine, New Hampshire, and Northern Massachusetts July 23 – August 3, and Salt Lake City July 23 – August 3.
ITT Inc. will showcase a wide-ranging portfolio of innovative aerospace solutions from its Aerospace Controls, Cannon, and Enidine brands, which have a combined 200 years of experience in aircraft component manufacturing, at the 2018 Farnborough International Air Show in England, July 16–20.
Earlier this month, TE Connectivity showcased its SEACON portfolio of rugged, reliable underwater solutions at Seawork International in Southampton, UK.
LEONI recently introduced its Wheel and Tire Validation System to the European market at Automatica 2018 in Munich. The all-in-one validation system ensures that tires and wheels are precisely fitted and is already being successfully applied at various customer locations throughout North America.
Phoenix Contact is exhibiting at the American Electric Power Generation Optimization Conference (AEP Go) in Columbus, Ohio, July 23–26, and at the Appalachian Gas Measurement Short Course (AGMSC) in Pittsburg July 30.
The ECIA's Dallas-area 2018 Regional Series event, which will explore topics affecting the Dallas/Fort Worth electronics industry, will take place on Tuesday, August 7, and will feature speaker Randy Lawson, senior principal analyst and associate director for semiconductor and displays technology consulting at HIS Markit, who will present "Blockchain and Semiconductors: Quantifying the Opportunity."
Samtec is exhibiting at the Automation Expo in Mumbai August 29 – September 1.
IPC – Association Connecting Electronics Industries® reported that, as of June 22, 85% of the exhibit floor space for IPC APEX EXPO® 2019, which will take place January 29–31 in San Deigo, has already been sold.
Award News
Sager Electronics received Keystone Electronics' Platinum-Level Sales Award for 2017.
Avnet achieved a top-10 ranking in the 2018 Gartner Supply Chain Top 25 Results list in the High-Tech Industry category for its ability to deliver rapidly scalable, globally available, and customized supply chain solutions. The company's supply chain group, Velocity, was also recently named a semi-finalist for Gartner's 2018 High-Tech Manufacturing Supply Chainnovators Award, which honors unconventional, innovative, and high-impact supply chain initiatives in the healthcare, high-tech manufacturing, and consumer/retail sectors.
Sager Electronics received RAFI's first Distributor of the Year award for 2017, which was their first year as a franchised distributor for RAFI-USA.
Master Electronics received Triad Magnetics' Distributor of the Year award in recognition of achieving outstanding growth in 2017.
Partnership, Promotion, & Personnel News 
TTI, Inc. announced the acquisition of the privately held Compona AG of Switzerland, as well as the company's German subsidiary, Cosy Electronics GmbH. Both companies are specialty distributors of interconnect products and provide services including in-house assembly of specific connector ranges and custom cable harnesses. Compona CEO, Riet Morell, will continue to lead Compona AG and will report to TTI President, EMEA, Glyn Dennehy. The combined revenue and market share of TTI and Compona will create the largest specialty distributorship of interconnect, passive, and electromechanical products in Switzerland, and Cosy GmbH will expand the TTI footprint in Germany while also enhancing value-added capabilities and technical expertise. In the face of increasing international competition, Compona's business will benefit from TTI's broad and deep stocking strategy and global warehouse network. 
Premier Farnell
announced that current Senior Vice President for Global Products, Chris Breslin, will assume the role of President as Graham McBeth, who took the helm when the business was acquired by Avnet in 2016 and has delivered double-digit growth and profitability, retires from his position. Breslin will report to Pete Bartolotta, chief transformation officer at parent company Avnet, as he leads the Premier Farnell business and continues to drive synergies with the Avnet organization.
PEI-Genesis
named Manesh Pratap Singh as Country Manager for India in support of its plans to support the Indian market with an expanded team of sales and engineering professionals. Singh is based in New Delhi and has more than 20 years of business development and sales leadership experience in India and South Asia.
LEONI
announced a strategic partnership with the research and development company PARC. With the support of PARC's groundbreaking technologies in the fields of condition-based maintenance, system analysis, artificial intelligence, and embedded sensor technology, LEONI will drive its digital transformation, including the enablement of its smart cable systems, forward.
Sager Electronics
added a third shift to its 100,000-square-foot, state-of-the-art distribution center in Middleborough, Massachusetts, to achieve increased inventory control, cycle counts, and re-warehousing tasks in support of maintaining high-efficiency operations. With the addition of the new shift, Sager also welcomed two new supervisors to its operations leadership team: Operations Support Supervisor, Don Barrett, and Distribution Center Supervisor, Karen Phelps.
Newark element14 is making its vast line card of electronic products and technological expertise available to the startup companies working to create future medical breakthroughs as part of the Massachusetts Medical Device Development Center (M2D2), an incubator affiliated with the University of Massachusetts. This partnership marks the company's first incubator sponsorship and reinforces its commitment to supporting technological advancement.
Remke Industries
unveiled a new website with improved aesthetics and functionality for customers, distributors, and manufacturer's representatives, as well as a new mobile app. The new site simplifies online ordering, allowing users to search and filter product options, check order status, and access shipping information quickly and effectively, and the new GO Remke app provides users with instant access to order information, online shopping, sales tools, and other Remke resources anywhere, anytime.
Samtec has made it easier for customers to identify protocol capabilities by adding both Channel Performance Metric (CPM) data to its technical specification information and a new Protocols data block on product pages throughout the website. The Protocols section is organized into four areas: Ethernet, I/O, optical, and storage, and offers a "How is this calculated" pop-up menu that provides additional information about how CPM relates to the protocol capabilities of each product series.
TE Connectivity
recently demonstrated that its SOLISTRAND solderless terminals and splices can have working lives that stretch beyond 40 years using millivolt drop tests designed to simulate long-term electrical performance. Ideal for powering the next generation of IIoT appliances, power supplies, motors, switchgear, and telecommunications equipment, the line is resistant to corrosion and vibration, has a tensile strength that easily meets commercial and military specifications, is rated for temperatures up to 170°C, and operates at high voltages up to the voltage rating of the applied wire.
Phoenix Contact has sponsored college teams for the American Solar Challenge, a biennial race for student-built solar cars, for nearly a decade. This year, the company donated technology to teams from Iowa State University, the University of California at Berkeley, the University of Illinois, the University of Michigan, and the University of Minnesota. The track qualifier race, the Formula Sun Grand Prix, took place July 10–12, and the American Solar Challenge, is running from July 14–22. 
Sager Electronics recently completed an e-commerce study in collaboration with the Isenberg Undergraduate Consulting Group at the University of Massachusetts at Amherst's Isenberg School of Management to establish a comprehensive roadmap for its two web environments.
Representatives of Bel Fuse Inc., including President and CEO Daniel Bernstein and other senior executives, board members, and guest honorees, rang the ceremonial closing bell at Nasdaq on July 10 in celebration of 35 years of the company's listing as BELF. 
Samtec published a new blog post that explains how to calculate connector mating and unmating forces to ensure success.
Phoenix Contact USA's newest system integrator partner (SIP) is Industrial Automation Group, which is based in in Modesto, California, and specializes in automation for the food and beverage industry.  
Subsea Supplies has been certified as Eaton's exclusive European partner for Burton Subsea neoprene connector and cabling assemblies. 
METZ CONNECT named Industrial Marketing & Sales as its new Manufacturers' Representative for the Southeastern Region.
BlockMaster Electronics published a new High-Power Terminal Block Catalog that features several new products and a new product selection guide that allows customers to search by voltage, amperage, wire size, terminal configuration, and agency approvals.
Fiber Optic Center, Inc. is sponsoring the FOC 10-4 campaign to support #5MillionSteps for kids fighting cancer.
HellermannTyton
's North America National Sales Manager, Jason Hill, was recently named chairman of the NAED Manufacturers Council. During his tenure, which will extend through mid-2019, Hill plans to identify ways to enhance relationships between distributors, manufacturers, and the association itself.
Samtec launched a new Industry Standards page with features including an updated GUI, a new graphics header, detailed descriptions, and refined standards families.
Distribution News
Avnet
will offer ParceLive, a real-time shipment tracking system developed by UK-based IoT innovator Hanhaa, to customers worldwide. ParceLive uses six embedded sensors and cellular data connectivity to capture and share real-time information about shipments, including location, temperature, humidity, and potential mishandling, and can help lower the cost of doing business and improve profitability by allowing users to create direct, informed workflows for their global supply chain systems.
Newark element14
is now shipping the TI Robotics System Learning Kit (TI-RSLK), an affordable, university-level robotics kit and classroom curriculum designed to provide students with a deeper understanding of how electronic system designs work. The TI-RSLK Maze Edition Kit comes with more than 60 electronic and mechanical components and a corresponding 20-module curriculum that was developed by Professor Jon Valvano at the University of Texas at Austin.
Mouser Electronics has already added more than 25 new suppliers to its extensive line card this year. The new additions place special emphasis on the embedded sector and represent major electronic product categories including semiconductors, embedded modules, optoelectronics, passives, interconnects, wire and cable assemblies, electromechanical, power, test and measurement, and tools. 
Heilind Electronics
now offers Amphenol Industrial's MIL-DTL-26482 Series I connectors for harsh-environment applications. Available in COTS and Mil-Spec versions, the series features lightweight aluminum alloy shells, resilient neoprene insulators, integrated rear-wire-sealing grommets, quick-disconnect bayonet coupling, and twice the number of contacts in half the size of a standard connectors, and is available with gold-plated solder or crimp contacts, including MIL-C-39029-approved styles. It is rated for up to 23A, 24–12AWG, and operating temperatures extending from -55°C to +125°C.
Digi-Key Electronics
now offers Molex's SpeedEdge™ high-density, low-profile edge-card and mezzanine connector system, which delivers 40+Gb/s per differential pair, is rugged enough to safely mate with large PCBs in high-cycle applications, and is available in multiple circuit sizes. Ideal applications extend across the telecommunications, networking, military, medical, consumer, and automotive markets.
Sager Electronics
is now stocking TE Connectivity's Flex Grip Wire Connectors. These push-in connectors have operating levers for fast, easy, and releasable wire termination, a transparent body that allows users to visually confirm the proper wire strip length and insertion for good electrical installation, and accommodate 24–14 AWG solid and stranded wires. They are ideal for commercial lighting, building equipment, indoor, interior, and retrofit lighting, home automation applications, and residential wiring systems.
Mouser Electronics
is now stocking ultra-wideband millimeter wave (mmWave) sensors from Texas Instruments, which are the industry's first single-chip CMOS mmWave sensors in mass production. The devices support frequencies from 76–81GHz and deliver three times more accurate sensing in a smaller footprint that requires only a fraction of the power of other sensor technologies.
Digi-Key Electronics
is now stocking Bel Magnetic Solutions' 1GBase-T MagJack ICM for next-generation vehicles that utilize Ethernet signaling. The series is SAE/USCAR2-6 compatible with vibration and sealing requirements and is UL recognized, RoHS 6/6 compliant, and IEEE 802.3bp rated, and can withstand operating temperatures as high as +100°C.
Heilind Electronics
added Wilcoxon Sensing Technologies to its growing portfolio of sensor manufacturers and now provides a comprehensive range of world-class vibration monitoring products that measure both underwater sound and vibration on rotating machinery across a broad range of markets, including automotive, aerospace, industrial/machine condition monitoring and protection, and marine/underwater.
WireMasters
is the first distributor to stock Gore® Space Cables. These durable, high-data-rate spaceflight cables utilize special insulation materials to safely and reliably deliver power in challenging environmental conditions and have a 100% success rate.
Digi-Key Electronics
added Harwin's Datamate T-Contact female power contacts, which have a patented six-finger design machined from a single piece of gold-plated beryllium copper, to its portfolio.
Associations, Standards, and Certifications News 
Sager Electronics is now certified to ISO 9001:2015 and AS9120B. 
IPC — Association Connecting Electronics Industries® released its May 2018 North American PCB Statistical Program findings. Industry shipments and orders in May grew at a strong pace. The book-to-bill ratio strengthened to 1.09. Total North American PCB bookings increased 21.2% year-over-year and shipments were up 11.7% compared to the same month last year. May shipments and bookings were respectively up 1.9% and 6.3% compared to April. Year-to-date (YTD) shipments were 10% above the same period last year, and YTD order growth was 14.4% above the same period last year.
Northwire, a subsidiary of The LEMO Group, was recently certified to ISO 13485: 2016 and ISO 9001:2015. These certifications are accredited by the Swiss Association for Quality and Management Systems in partnership with IQNet and support the company's reputation as a responsive partner for the design and development of quality technical cable and wire tailored to the needs of end applications. 
ECIA welcomed five new component manufacturer members: Advanced Thermal Solutions, Inc., HED, Inc., Enconnex LLC, N2Power, and Positronic, and one new distributor member: Peerless Electronics, Inc.
Sustainable Electronics Recycling International (SERI) announced Corey Dehmey as its new executive director. Dehmey succeeds John Lingelbach who helped to create the R2 standard and has led the oversight of the standard since its inception.
Interested in a specific market? Click a market below for current articles and news.
Automotive, Consumer, Industrial, Medical, Mil/Aero, Datacom/Telecom, and Transportation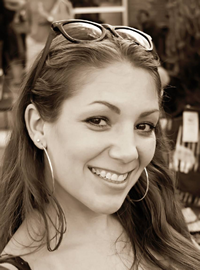 Latest posts by Christine Stieglitz
(see all)