Bernard Pinet, WECO

Bernard Pinet, WECO
We like to shine a spotlight on the insiders who keep our industry moving forward, and this time we're getting personal with Bernard Pinet, general manager of WECO Electrical Connectors in the Americas. As an engineer with more than 30 years of experience in system engineering, R&D, product management, and much more, Pinet offers on-the-ground perspectives of a variety of industry segments.
Name: Bernard Pinet, P. Eng.
Company: WECO Electrical Connectors was founded in 1921 in Germany and has had a presence in the Americas since 1983. The company has offices in Canada, Brazil, Mexico, Germany, Tunisia, China, Hong Kong, and the Czech Republic.
Current position: General Manager for WECO Electrical Connectors in the Americas (US, Canada, Brazil, and Mexico)
Previous industry positions: I have been working in the area of system engineering, R&D, product management, engineered solution sales, and marketing for more than 30 years in various roles for global and mid-size companies. My fields of expertise are connectivity, energy savings, lighting, building and industrial automation, enterprise, and telecom networking.
Industry affiliations or organizations: I am an accredited member of the Order of Engineers of Quebec (Canada). I also volunteer as a mentor to entrepreneurs working in start-up technology companies. I am an active member and past executive of Toastmasters International.
Accomplishments you're proud of: Something that I'm proud of is the relocation of our headquarters in 2012, which I spearheaded. Now situated along a major highway, only six miles from Montreal's Trudeau International Airport, WECO is much more visible and corporate-looking. Additionally, this new facility optimized logistics, synergies, and productivity. Lead times to our customers became significantly shorter.
First job: My first "real" job was as a manufacturing engineer for a high tech corporation. Being a hands-on guy, I just loved spending all of my time working right in the middle of a buzzing factory. I realized later how beneficial it had been to grow from a factory position to a business leadership position; you just don't make business decisions the same way after that!
Favorite website: Since I want to stay informed about the world's economy and political news, my favorite professional websites are Google Finance and Google News. On the personal side, being a huge car fan, one of my favorite websites is caranddriver.com.
The last book I read: The last book I read was about the car industry, Turnaround: How Carlos Ghosn Rescued Nissan, by David Magee. This CEO was responsible for one of the most amazing business turnarounds of all time, taking Nissan from the brink of ruin back to profitability in just two years. Very impressive!
Why did you choose this industry for your profession? Well, since I was a young boy, I have been fascinated with how things worked. I would often take radios and toasters apart to see what was inside and then I would try to fix them. Somehow, I was good at math and science and I loved the challenge of finding solutions to complex problems. I still do!
If I knew then what I know now, I would have…steered my career toward leadership positions earlier.
The best advice anyone ever gave me came… from my father and it was that I should get a bachelor's degree in engineering.
What trend in the industry is affecting your job and what would you like to do about it? A major trend in the industry is the high velocity of globalization. I am putting a lot of focus on evolving WECO to become a more globally agile player using high velocity information technology.
Other thoughts: Few people know that WECO's first major success was the patent granted for the development of jacket clamps used in electrical installations. The company was also the first to use thermoplastics in the design and manufacturing of coupling and splicing techniques.
Today, WECO is a global provider of innovative electrical connection solutions that focuses on the development, production, and commercialization of PCB-mount terminal blocks and other specialty connectivity products for the LED lighting, energy management, fire and security, industrial automation, and other similar electronic markets using its unique SmartConn, MilliLED, and Connecta patented technologies.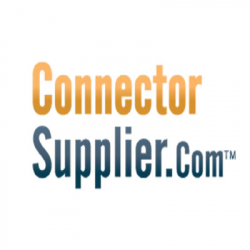 Latest posts by Connector Supplier
(see all)