Industrial Connector Product Roundup
Innovative industrial interconnect products drive new designs capable of satisfying ever-increasing productivity, embedded computing, power distribution, energy efficiency, and always-on communications demands in a range of critical industrial applications, including: alternative energy (EVs, wind power, and solar power), broadband communications, factory automation, heavy equipment, instrumentation, motion control, mass transportation, and natural resource exploration. Check out this week's product roundup for information about some of this market's latest releases.
Industrial Connector Products
COAX Connectors
released a selection of IP68 SMA sealed bulkhead connectors to address the increasing demand for high performance connectors in challenging environments. Fully sealed whether mated or unmated, the series is watertight at up to 10m for up to four hours, exhibits excellent RF performance, and comes with a secure, reliable nut coupling. Available connector styles include cable-mounted jacks and PCB jacks for either right angle or end launch mounting.
Hirose
's rugged IX Series I/O connector features an innovative space-saving design that enables reduced-size industrial modules in equipment including: factory automation and programmable logic controllers, servo amps, servers, robotics, and more. Delivering up to 65% space savings compared to RJ45 solutions and up to 28% space savings compared to competing snap-in I/O connector offerings, the IX Series combines high reliability and enhanced EMI/ESD shielding with high-speed transmission capability of 3Gbps in a compact package.
ODU
recently released the ODU-MAC® SILVER-LINE high-mating cycle connector for automated docking connections in industrial environments. Designed to suit the unique requirements of individual applications and allow engineers to consolidate connections in a single connector solution without compromising on performance or space, this modular connector system can handle a variety of connections — including: small signal, large current, pneumatic, coax, fiber optic, and thermocouple contacts — in a dense space, and is rated for a minimum of 100,000 mating cycles.
SCHURTER
expanded its range of power entry modules with the introduction of FMAD and FMAB CEE connectors, which feature a first-of-its-kind integrated line filter that optimizes the suppression of conducted emissions by eliminating cables between the inlet and filter in one- and three-phase industrial appliances and power distribution applications. By making a direct connection between the filtered connector and its metal shield, which is grounded to the panel cutout, these connectors also save a great deal of space and reduce part counts for assembly and inventory.
ITT Cannon
's CA Bayonet is a proven, versatile, high-performance interconnect solution for critical harsh environment industrial applications. It delivers quick and simple mating and unmating, as well as excellent shock and vibration protection, and is available with an extensive range of RoHS compliant platings, including ITT Cannon's proprietary Blue Generation zinc nickel plating, which offers a best-in-class combination of extreme durability, conductivity, and shielding performance.
Designed to enable increased productivity and continuity in high vibration applications within the industrial communications market, Amphenol FCI's Industrial Mini I/O connector is a compact, wire-to-board interface that's a quarter of the size of conventional RJ45 solutions and comes with a field installable plug kit. Its high reliability connection has two points of contact per line, two unique interfaces to prevent mismating, and a unique locking feature with a high cable retention force within the metal housing. It also exhibits high temperature resistance.
Mouser Electronics
now stocks ePower-Lite plastic power connectors from Amphenol Industrial. Designed for the hybrid and electric vehicle markets, these connectors feature a lightweight plastic shell and compact design to save both weight and space. The ePower-Lite connectors have an operating voltage of 800VDC and are available in 2-, 3-, and 4-pole systems with high-voltage interlock loop (HVIL) and EMI shielding for safety and performance.
Chogori
offers a wide range of M12 connectors for industrial I/O and sensing applications in harsh environments. The field-proven, IP67 connectors combine enhanced I/O capabilities with mechanical robustness and compact packaging, and support various protocols, including fieldbus applications such as Profibus and EtherNetIP, via A, B, and D coding options built into the male/female mating connectors.
Samtec
extended its line of rugged, high-speed 0.80mm pitch Edge Rate® interconnects with the addition of a fully shielded mating set with socket and terminal strips that minimize EMI and EMC: the ERF8 and ERM8 Series. These series are initially available in 20, 40, 50, and 60 positions, as well as vertical and edge mount orientations for parallel, right angle, and coplanar applications, and also feature a new friction latching option that increases mechanical strength by 2x compared to systems without it.
TE Connectivity'
s time-tested AMPLIMITE D-subminiature connectors offer a complete portfolio of robust, space-saving designs ideal for use in harsh environment applications including: industrial control, serial communications, factory automation, telecommunications, LANs, PCs, projectors, and medical equipment. The comprehensive series is capable of meeting virtually any system need with cable and right angle or straight PCB mounted configurations, and supports maximum design freedom with a large variety of termination options, including: wave soldering, crimping, IDC, ribbon cable, and action pin.
Amphenol Sine Systems
expanded their versatile and robust eco|mate product line to include waterproof connectors and overmolded cable assemblies with three levels of strain relief. Available in six shell sizes and 27 insert arrangements, the new Aquarius waterproof plastic connectors are lightweight and economical, and deliver superior IP68/69K protection in marine and other harsh environment applications.
Binder
introduced a new line of M12 S- and T-coded connectors with overmolded cable solutions. Ideal for industrial networks in process and manufacturing automation applications, the premolded cordsets are rated IP67 and available in 2m and 5m lengths. The S-coded connectors are rated up to 630VAC, and the T-coded connectors are rated up to 63VDC.
Phoenix Contact
's new SPTAF 1 low-profile PCB terminal blocks stand less than 11mm high, and feature push-in spring connection technology that enables quick wire terminations, 8A and 300V UL ratings, and a choice of three user-friendly spring-lever options, which makes them ideal for use in space-constrained applications, such as building automation and lighting. The sliced connectors can be color-coded to make wiring extra easy and error-free and don't require any tools for use.
BTC Electronics
now stocks MIL-DTL-26482 Series II connectors from Aero-Electric Connector, which are widely used in commercial, military, and aerospace systems that require miniature, general-purpose, cylindrical bayonet coupling connectors. These connectors are intermountable and interchangeable with both solder and front-release crimp Series 1, are identical to the inactivated MIL-DTL- 83723 Series I connectors, and are offered in four receptacle mounting styles. Plugs are available in two designs with and without RFI grounding.
JAE
released the new JL10 Series one-touch bayonet locking connector, which is available in several MIL pin configurations, including MIL5015. Approved by both UL and TUV, the JL10 plug is equipped with a bayonet-style locking mechanism that enables quick, three-second mating, and the JL10 receptacle is rated IP67 and resistant to shock and vibration.
Housed in a plastic shell, JONHON's J30 Series micro miniature connectors feature 9–74 contacts in a high-density 1.27mm pattern and conform to MIL-C-83513. The series is available with crimped terminations, three types of straight PCB terminations, and two types of right angle PCB terminations, and is rated for 500 cycles.
Recently posted:
[related_posts limit="10″]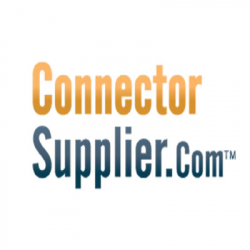 Latest posts by Connector Supplier
(see all)