In2Connect Hermetic Glass-to-Metal M12 Connectors
In2Connect Hermetic Glass-to-Metal M12 Connectors
In2Connect has added Hermetic Glass-to-Metal M12 connectors to its extensive IP-rated waterproof range. These glass-to-metal hermetically sealed IP68 M12 male socket connectors are designed to exceed the mechanical and environmental requirements of IEC-61076-2-101 with fixed pin contacts fused into a glass dielectric insert. Hermetically sealed M12 connectors from In2Connect are available as receptacles with eyelet, solder bucket, and/or PCB contacts.
Based on the M12 threaded connector range, the new connectors have been designed and manufactured to meet customers' stringent individual requirements for environmental, mechanical, and mounting conditions. They are designed to exceed IP68 in an unmated state. These connectors have a wide variety of applications and can be found in most industry sectors, such as transport and instrumentation, for use with proximity switches, sensors, and interconnection in harsh environmental conditions. Standard hermetic connectors are sealed by fusing a single-piece glass insert to a machined stainless steel shell. The pin contacts are permanently fused into the insert. To maintain thermal compatibility with the glass insert, the contacts are manufactured from a nickel alloy. The protective plating on the pin contacts is electro-deposited gold-over-nickel.
The jam nut is supplied with a fluorosilicone rubber O-ring for panel sealing. All In2Connect M12 connectors and M12 hermetic connectors are RoHS-compliant. The standard hermetic M12 connector is not designed as a pressure-resistant connector even though the inserts are capable of withstanding high-pressure differentials. For specific pressure-critical applications, contact In2Connect.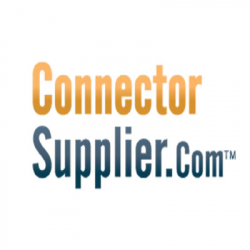 Latest posts by Connector Supplier
(see all)