High-Speed Connectivity Accelerates the Development of Intelligent Transportation Systems
As 5G networks are activated, connected and automated vehicle systems will evolve from emerging technologies into widespread intelligent transportation systems (ITS) that guide the multimodal transport of goods, people, and transportation-related information.
The transportation sector is poised to see profound changes as 5G continues its rollout. The fifth generation of wireless networks will provide the high-speed data rates needed to implement intelligent transportation systems (ITS) across every mode of transport. Vehicle safety, performance, navigation, and automation systems will become fully enabled. Tracking of goods, vehicles, and people in transit will become ubiquitous. Instantaneous communication between vehicles, traffic management systems, and smart city or vehicle-to-everything (V2X) infrastructure will become fully realized.
A new array of electronic devices and systems has been developed to support the infrastructure required by ITS technologies. The multitude of systems inside individual cars, trucks, trains, buses, and other vehicles are only the beginning. ITS also extends to traffic controls and signage, ticketing systems, emergency services dispatch systems, fueling stations, and urban infrastructure.
The connector industry has been instrumental in creating critical products for these systems and devices and has been active in industry and government initiatives to define the guiding standards for ITS technologies. Products used in these systems range from connectors and cables that can handle very high data rates to sensors and antennas that can collect and transmit that data to processing nodes. As ITS implementation accelerates in the coming decade, four key areas will see high impact.
1. Autonomous Vehicles
Autonomous vehicles are on the roads and rails and in testing programs around the world. General Motors recently unveiled its Cruise Origin, an autonomous vehicle that has no steering wheel. In Grand Rapids, Michigan, a driverless shuttle pilot program has ended its first year with no reported crashes. In Australia, autonomous trains are running on closed rail networks and in Hong Kong, trains are operating at Level 4 autonomy: A driver may be present but is not critical to driving functions. Uber is mapping the Dallas, Pittsburgh, San Francisco, Toronto, and Washington D.C. areas using a vehicle equipped with cameras, a spinning LiDAR unit, and a top-mounted sensor to collect the vast sums of data required to build high-definition maps in advance of a driverless fleet it expects to launch next year. Tesla is planning to launch its robotaxi network, which will allow vehicles to operate as part of a rideshare fleet during periods of downtime, once it achieves Level 5 Autonomy. However, Level 5 technology is not yet fully realized in any commercially available vehicle.
Amphenol ICC is developing high-speed connectivity solutions for use in driver assist, autonomous, and smart city applications. These applications depend on central processing units to collect data from a variety of internal and external inputs, including sensors, antennas, and radar systems within the vehicle and from smart city infrastructure, such as traffic signals. These systems utilize backplane or mid-plane structures to manage the high-speed flow of data.
2. Smart City Integration
Molex is actively developing connected mobility solutions and predicts that all road vehicles — even bicycles and pedestrians — will be linked through connected embedded technologies by 2025. The company is focusing on antenna design for 5G-enabled connected vehicles as well as other connectivity products that can provide the reliable, low latency connections and short transmission times that are vital to ITS integration.
Molex is also developing smart antennas for transportation systems that can utilize frequencies up to 100GHz. One solution is to integrate signal processing electronics into the antenna unit; however, a challenge is the environmental conditions rooftop antennas must endure. Ruggedization is a key quality for these components, as well as in roadside units that send and receive signals. Molex's telematics control unit (TCU) Antenna Fusion is designed to handle the significant data transmissions that will come with 5G frequencies.
3. Traffic Management
ITS provides valuable data about volumes of goods, people, and vehicles moving throughout the transportation networks. Cameras and monitoring equipment will be able to call emergency services, control traffic lights, support the enforcement of traffic laws, and other functions enabled by the collection and processing of data.
Phoenix Contact is actively involved in expanding the ITS ecosystem and offers a range of connectors and enclosures designed to support ITS infrastructure, including dynamic signage used on highways and public transportation hubs. These devices become edge computing centers, communicating real-time data about crashes, congestion, and alternate routes to processing centers that can be read by humans as well as by ITS technologies inside autonomous and connected vehicles. Rugged components that can operate in changing outdoor conditions are key to the dependable performance of these signs and other ITS devices. Phoenix Contact copper-based data connectors offer environmental protection for IP20, IP65/IP67, and IP69Kfor use in industrial and infrastructure systems.
4. Tracking Services
Information about the movement of goods across modes and borders can be collected via Global Positioning System (GPS) and radio frequency identification (RFID) tracking processes and integrated into ITS for optimization of transportation systems. Real-time location services benefit shippers and receivers and enables data collection that can be used to create efficiencies throughout the supply chain. This technology can also be used to track vehicles to monitor location, issue maintenance schedules, monitor fuel usage, or permit entrance into controlled zones.
Tracking individuals will also become more possible and more prevalent. Electronic devices, smart identification documents, ticketing, and financial services can issue data about individuals as they use vehicles, access public transportation networks, move through airports, and cross borders. This information can be used by traffic scheduling systems to create more efficient traffic patterns, and by law enforcement and other entities for monitoring.
HARTING's Ha-VIS RFID can be used to identify trains, containers, and other elements that move throughout intelligent transportation systems. The system is comprised of transponder units, readers, antennas, and coax antenna cable assemblies in heavy-duty configurations that can endure the shock, vibration, and temperature extremes that are part of rail and other transportation systems.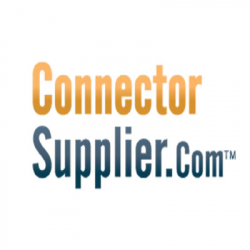 Latest posts by Connector Supplier
(see all)