Fiber Optic Connector & Cabling Product Roundup
Fiber optic connectors are used to mechanically couple and align the ends of optical fibers in wide bandwidth applications that require connect/disconnect capabilities.
Widely employed throughout the telecom, datacom, industrial networking, test and measurement, aerospace, and avionics industries, fiber optic connectors are available in a variety of connector styles with different dimensions and methods of mechanical coupling. Ideal characteristics of fiber optic connectors include: low insertion losses, high return losses (e.g., low amounts of reflection at the interface), high reliability, low cost, ease of use, small size, and low sensitivity to environmental conditions, such as: shock, vibration, water spray, water immersion, and dust. For information about some of the most recent and most impactful introductions to the fiber optic connector and cabling market, check out our latest product roundup.
Fiber Optic Connector & Cabling Products
Cinch Connectivity Solutions offers the Junior Expanded Beam Fiber Optic Connector from Fibreco. Qualified to MIL-DTL-83526/20 and /21, the "MIL-Junior" connector features a fully sealed hermaphroditic construction and is both field terminable and repairable using standard tools and equipment. Ideal for use in applications with extreme operating conditions, including: military tactical communications, mining, offshore, outside broadcast systems, and ground radar installations, the series delivers better than specified optical performance and superior cable retention, and is available with one, two, or four optical channels and with single-, multi-, or mixed-mode insert options.
Ideal for high-speed data transmission in instrumentation, sensing, defense and security, and other harsh environment applications, Fischer Connectors' rugged FiberOptic Series connectors and cabling combine the quality, stability, and durability required for reliable optical performance over long distances, and also offer quick mating and unmating and easy field cleaning. Rated IP68 when mated and IP67 unmated, the series is available with one, two, or four optical channels or — for demanding applications in which space savings is essential — as a hybrid connector with two optical channels and two electrical contacts. The series can be pre-configured with Fischer FiberOptic Series reels of any required length or integrated into custom assemblies.
Samtec's ETUO Series FireFly™ extended temperature active optical micro flyover cable assembly is ideally suited for mid-board optics applications in rugged mil/aero electronics. Currently available with 12-channel simplex or duplex configurations enabling 10.3125Gbps data rates per channel (123.75Gbps aggregate), the series demonstrated error-free transmission during MIL-STD-810G shock and vibration testing, and is approved for use in operating temperatures spanning -40ºC to +85ºC. Additional 4-channel simplex and duplex configurations are under development and targeted for release in the spring of 2017.
AerosUSA offers the OPTOflex optoelectronic conduit protective system from FLEXATEC. These highly flexible, small diameter conduits feature a galvanized or stainless steel core and either non-flame propagating PVC sheathing or braided fiberglass with external silicone rubber sheathing. Characterized by properties including: a precise bending radius, excellent lateral pressure and stretch resistance, low flammability, the ability to withstand solvent and chemical exposure, and the absence of halogen and cadmium, OPTOflex conduits provide outstanding protection for fiber optic and laser technologies, amongst other applications.
ITT Cannon's ARC 38999 Series III with ARINC 801 fiber optic inserts enable high-speed data, video, and signal transmissions in harsh commercial aerospace, military, and shipboard applications that demand maximum performance, speed, integrity, and reliability. Capable of operating at transmission speeds of 10Gb/S or more, the genderless, low-loss, size #16 termini are fast, lightweight, and cost-effective, and feature a scoop-proof design that offers alternate keying positions.
An ideal companion to cleaving and splicing devices for standard and high strength applications that demand repeatable, high quality results, Schleuniger's compact FiberStrip 7030 stripping machine features a special blade geometry and integrated centering aid that allow it to strip single coated and buffered fibers in a semi-automatic fashion with no possibility of contacting the glass fiber, ensuring the preservation of its surface integrity, strength, and mechanical lifetime expectancy. The machine is available with a variety of quick-change clamping options to accommodate the processing of various types of fiber, as well as with adapters that accept the docking of fiber holders from many different fusion splicer manufacturers.
JONHON's J599A6 Series optical passive connectors feature a compact, space-saving, quick-locking design suitable for aviation, vessel, and other harsh environment applications. Featuring five-keyway orientation, quick bayonet coupling, and a ceramic ferrule and sleeve for precise blind mating, the series exhibits 500-cycle endurance and ≤0.6dB insertion loss, and is available with several different shell materials, platings, and terminations to suit a variety of applications and environments.
Designed for use with its Combo-D connectors, Positronic's Optik-D™ low-loss ARINC 801 fiber optic termini and adapters feature the cost-effective combination of a high performance optical terminus with a low-cost housing, return loss in excess of 45dB for multi-mode, and ultralow typical insertion losses of 0.06dB, which can further contribute to overall system cost reductions. Qualified during a series of rigorous environmental tests based on typical MIL-DTL-24308 environmental testing, the series offers the flexibility to mix optical connections with traditional power, signal, coax, and high voltage contacts, and is ideally suited for harsh aerospace, oil and gas, mining, medical imaging, and telecom applications.
Hirose Electric's BF4M Series active optical connectors feature a space-saving, ultralow (1.5mm) profile receptacle with built-in E/O on the Tx end and an O/E on the Rx end. Ideal for applications that require long reach, high quality high-speed signal transmission, and limited wiring space, the series delivers high signal quality, noise immunity, low noise generation, and low power consumption, and can accommodate signals up to 6.25Gbps and long distance transmission up to 300m.
BTC Electronics offers Glenair MIL-T-29504 fiber optic pin and socket termini. Featuring a stainless steel body and spring, precision ceramic ferrules, and precision alignment sleeves that offer sub-micron concentric and diametric tolerances for superior optical performance, the termini are designed to withstand up to 42g vibration and operating temperatures to +150ºC, typically exhibit <0.5dB insertion loss, and can be installed in any M38999 Series I or III connector.
Recently posted:
[related_posts limit="10″]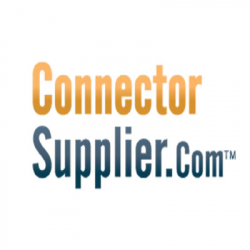 Latest posts by Connector Supplier
(see all)