Facts & Figures: Automotive Connector Market Sales
In this issue, Bishop & Associates reports on the facts and figures of the connector industry's largest market sector – automotive.
Automotive is the largest market sector for connectors, with 2013 world sales of $10,943 million, or 22.3% of world connector demand.
The following table identifies the size of the automotive market by geographic region and shows sales performance in 2013.
Automotive Connector Market by Region

The world connector market grew just 2.7% in 2013 versus automotive growth of 7.5%. In the past four years, this has been the trend line – automotive growing much faster than the overall industry.
Automotive Sales Performance Versus Other Market Sectors

We believe this trend will continue.  The following table provides Bishop & Associates' five-year forecast for automotive connectors.
Automotive Connector Forecast
2013-2018

Our forecast for world connector demand between 2013 and 2018 calls for connecotor growth of 7.5% versus automotive growth of 9.5%.
Comfort, convenience, and entertainment (CCE) uses the most connectors ($3,423 million in 2013), accounting for 31.2% of automotive connectors.
2013 Automotive Connectors by Sub-Sector

The automotive connector market is very top heavy with three large manufacturers.  TE Connectivity, Yazaki, and Delphi account for 71% of world automotive connector sales.
The following table identifies the 10 largest automotive connector manufacturers.
Top 10 Automotive Connector Manufacturers

If you would like to learn more about the automotive market, click here and go to "Research Reports".
[hr]
No part of this article may be used without the permission of Bishop & Associates Inc. If you would like to receive additional news about the connector industry, register here. You may also contact us at [email protected] or by calling 630.443.2702.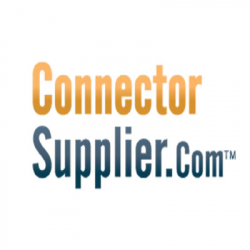 Latest posts by Connector Supplier
(see all)