Environmentally Sealed Connector Product Roundup
This week's product roundup highlights environmentally sealed connector solutions from leading suppliers.
Newark element14
offers Amphenol Sine Systems' AHDP Duramate™ circular plastic connectors for heavy-duty applications, which feature high-strength, lightweight, and impact resistant thermoplastic housings, low insertion force stamped terminals for improved manufacturing efficiencies, three IP67 sealing systems (normal, thin, and reduced) with redundant sealing features to prevent the ingress of lubricating oils, hydraulic fluids, and fossil fuels, and rigid backshells that maintain a compression-fit design to resist maximum pull-out forces and facilitate strain relief for jacketed cable ranges. Available in size 24 shells with size 20, 16, 12, and 8 contacts in eight insert arrangements (7, 19, 21, 23, 27, 29, 31, and 47) and in size 18 shells with 14 size 16 contacts, these rugged, vibration-resistant connectors also feature high-density signal and mixed power insert configurations, RADSOK® contacts for high-current configurations, polarization for proper mating, and standard wide thread adapters that provide maximum access to rear grommets for improved serviceability. The series is also RoHS compliant and is rated for 7.5–80A depending on contact size, operating temperatures extending from -55°C to +125°C, and 100 cycles.
Smiths Interconnect
's REP Series rectangular IP67 plastic connectors provide quick, secure connections and exhibit durable, high-reliability performance in embedded equipment applications across the automotive, industrial, rail, test and measurement, defense, and public works industries. The sealed, multi-pole connectors feature Hypertac® hyperboloid contact technology, which offers low insertion and extraction forces, immunity to fretting corrosion, and 30% higher current carrying capacity than standard contacts of the same size, and are ideal for use in sensor, brake, lighting, air conditioning, and communications systems. The series also demonstrates excellent resistance to shock, easy mounting and maintenance, improved polarized guides, minimal cost of ownership, and the versatility of three coding devices: cable-to-cable, clip-locking, and front and back panel mount.
Power & Signal Group
offers Aptiv's Harsh Environment Series (HES) Circular Connectors, which are ideally suited for making high-density I/O connections in engine compartments and vehicular sheet metal firewall pass-through locations in agricultural, commercial vehicle, construction, marine, and other harsh-environment applications. The range is available in an industry-standard 24 shell size with size 20, 16, or 12 contacts in six terminal configurations (19, 21, 23, 29, 31, and 47), and with straight and right-angle conduit wire dress covers or both receptacle and plug assemblies. It also features an ergonomic design with simplified mating and a visual lock engagement window, is resistant to high shock and vibration, and meets SAE J-2030, DIN, JIS, MIL 39029, and J-1939 specifications. Rated for 1,000VAC dielectric withstanding voltage, 18–40A depending on contact size, operating temperatures extending from -55°C to +125°C, and 100 cycles, the range also provides higher current capability, improved IP67 sealing, higher terminal retention, and significant cost advantages compared to standard pin-and-sleeve systems.
Positronic
's family of IP67 waterproof D-Sub connectors is currently comprised of the WD, WDD, and EVD Series, all three of which feature copper alloy contacts with 30µ or 50µ gold flash plating and steel or stainless steel panel-mount shells, are rated for 5GΩ insulator resistance, 1,000Vrms proof voltage, and 300Vrms working voltage, are compliant with RoHS 5/6, and are ideal for use in industrial applications. The WD and WDD Series both have black nylon insulators, fixed contacts with wire or PCB terminations and a 27N press-in retention mechanism, and an open-entry female contact design, are rated for operating temperatures extending from -40°C to 125°C and 500 mating cycles, and are qualified to UL #E49351 and CSA #LR54213. The EVD Series has a green DAP insulator, removable contacts with wire terminations and a 40N metal clip contact retention mechanism, and a closed-entry female contact design, and is rated for operating temperatures extending from -55°C to 125°C and 1,000 mating cycles. EVD Series D-Subs are also available in a free cable mount option, are suitable for use in mil/aero applications, and offer selections compatible RoHS 6/6. WD and EVD Series D-Subs utilize #20 contacts rated for 7.5A, and WDD Series D-Subs utilize #22 contacts rated for 5A.
Omnetics
' Micro 360® ACME Triple-Thread Ratcheting Micro Circular Panel-Mount (RMCP) Connectors have environmentally sealed metal housings, are designed to withstand high shock and vibration while maintaining electrical integrity, are qualified to MIL-DTL-83513 01/02/03/04 specifications, and are available in a variety of shell materials, finishes, and configurations. These versatile miniature connectors are available with 5, 12, 16, 27, or 39 beryllium copper contacts; discrete lead wire or cable terminations, the latter of which are available in sizes up to 26AWG and in both standard (18") and custom lengths; three shell styles: front panel, rear panel, and protruding panel mount shell styles; and four shell materials and finishes: nickel plated aluminum (standard), black nickel plated aluminum, passivated stainless steel, and black oxide finished steel. Additional options include color-coding, O-rings, IP68 (vs. standard IP67) sealing, and RoHS compliance. Front-panel RMCP connectors measure 0.81–1.02" in diameter, rear-panel RMCP connectors measure 0.82–1.13" in diameter, and panel-mount RMCP connectors measure 0.528–1.13" in diameter. The series is rated for 250VACrms at sea level, 3A per contact, and operating temperatures spanning -55°C to 125°C (or up to 200°C with HTE).
Weidmuller
's SAIS-4/7 customizable, plug-in, circular M12 connectors are available with five different connection systems and a variety of cable lengths, and are always available from stock. Ideally suited for machine engineering and other rugged applications, these robust, A-coded, four-pole connectors feature PA housing materials, PG 7 cable glands, CuSnZn contact surfaces, and IP67 sealing, and utilize cost-effective screw connections to secure multiple conductors, including those with wire-end ferrules, directly to connection elements. They are rated for 4A, 250V, operating temperatures extending from -40°C to 80°C, and more than 50 mating cycles, weigh 22.4g, are certified to IEC 61076-2-101 and cURus E307231, and are RoHS compliant. Cable diameter options span 4–6mm and connection cross-sections span 0.14–0.75mm2.
BTC Electronics
offers the largest stock of hermetically sealed military circular connectors designed to satisfy the strict performance requirements of the defense and aerospace industries, in addition to a wide range of harsh-environment applications in the oil, geophysical, industrial, instrumentation, transportation, and medical markets. One of the more popular solutions they offer is Sealtron's D38999 Series III 9900 circular hermetic connectors, which have a stainless steel body, gold-plated contacts, a triple-lead thread for quick disconnect, a non-decoupling feature designed into the plug, and a scoop-proof design that both prevents accidental contact damage and provides grounding for the plug and receptacle prior to the engagement of the pin and socket sockets. The series exhibits excellent performance in severe environments exposed to high temperatures, humidity, vibration, shock, and EMI/RFI, and offers numerous modifications, including special shell dimensions, modified contact terminations, and specific plating finishes.
Molex
's new D-Sub Earthing Connector protects sensitive equipment exposed to harsh environmental conditions, such as telecommunications base stations, from stray voltages with a secure, low-impedance connection to earth. The connector meets IP66 and IP67 requirements when mated, is available with an attached cap that provides IP protection when unmated as well, enables fast installation and servicing, and provides secure, robust earthing connections without the need for special tools or training. It features a 40A contact to an 8AWG earth cable with straight termination, a metal sealing frame for rear installation, and two hexagonal bolts that mount the connector to the housing.
TE Connectivity
's line of DEUTSCH connectivity solutions is especially designed for use in some of the harshest, most challenging aerospace, defense, marine, industrial, commercial transportation, autosport, motosport, and rail applications. The product portfolio is comprised of wires, connectors, contacts, accessories, and subsea power cables, and is available in several different series to satisfy an array of individual application requirements. Each series — including the DEUTSCH EMI Filtered Series, DEUTSCH Autosport Series, DEUTSCH HD30 and HDP20 Series, DEUTSCH DT Series, and DEUTSCH DRB Series — offers heavy-duty environmental sealing and provides high-reliability performance in demanding applications.
Heilind Electronics stocks the Molex Sealed FAKRA Connector System for harsh-environment automotive, consumer, and telecom/datacom applications, including cameras, Wi-Fi, GPS, RFID, smartphones, appliances, gaming and vending systems, and more. These customizable RF coaxial connectors are available in straight jack and plug styles with stamped center contacts for easy assembly, offer several mechanical keying and color-coding options to ensure proper mating, and have a primary latch and independent secondary locking feature (ISL) for enhanced reliability. The range is sealed to IP69K, is rated for DC–6GHZ, a maximum of 335Vrms operating voltage, 800Vrms dielectric withstanding voltage, 5,0000MΩ insulation resistance, and operating temperatures spanning -40C to +85C, and exhibits 50Ω electrical impedance. It is also compliant with USCAR 17 and is backwards compatible with original FAKRA PCB jacks and plugs.
Interested in a specific market? Click a market below for current articles and news.
Automotive, Consumer, Industrial, Medical, Mil/Aero, Datacom/Telecom, and Transportation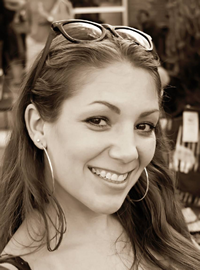 Latest posts by Christine Stieglitz
(see all)