Elevators Take Connectors to the Next Level
Modern elevators feature a wide variety of electronic nodes, from controls that operate the lift to sensors that count passengers and touchscreen user interfaces. These unique building transport systems function depend on unique heavy-duty industrial connectors as well as small, lightweight, consumer-type products.
Today's connected building technologies manage a wide range of functions, including usage-timed heating and cooling, smart lighting that coordinates with environmental conditions, power management, security, and telecommunications systems. All of these functions may also coordinate with a separate internal mechanism, the elevator transport system. Elevators move people and goods to levels within a building and, alongside escalators, represent the most significant non-fixed electromechanical system. These unique and complex lift devices depend on a variety of specialty components.
"WAGO has a long history of partnering with manufacturers and maintainers of elevators, escalators, and moving walkways to solve their unique interconnect challenges," said Cory Thiel, product manager, PCB Interconnect, WAGO. "In fact, the elevator industry was one of the first to adopt WAGO's CAGE CLAMP spring connection technology, long before the technology became an industrial norm as it is today. They did so due to the inherent safety, vibration resistance, and maintenance-free nature of the CAGE CLAMP.
"We continued over the years to develop unique solutions, e.g. to prevent mismating of connections (which has since become the 'standard interface' in the industry); to speed installation by providing snap-in mounting features, etc. Today, as in the past, the foremost focus remains on overall system safety, and interconnects obviously continue to play a crucial role in that. But on top of that we are now layering topics like tool-free methods of terminating wires with our lever-operated PCB terminal blocks and connectors, providing a highly intuitive approach to wiring that aids in both speed and ease of wiring, both on the factory floor and for the field technician. These topics at the interconnect level are critical inputs to innovations in field service and overall building construction efficiency."
A number of considerations come into play when designing an elevator system, and electronic components play key roles in ensuring safety, maintainability, energy efficiency, and integration with other building systems. Standardization is important in this category. Heavy-duty and rugged components are required to handle the shock and vibration, potential exposures to debris and moisture, and very high voltages (up to 690V IEC) that are attendant to elevator systems. Connectors must meet DIN IEC 60512 and DIN IEC 60508 requirements for shock and vibration and Industrial Ethernet connectors must meet IP65 and IP67 levels of ingress protection.
Electronic controls are located inside the car and in the sides of the box, on top of the elevator car, and on building panels on each floor the car visits, with connections extending to the larger building management systems. These controls manage lift functions, dispatch, and door mechanisms. Connectors that are designed for industrial environments and heavy equipment are suitable for elevator drives and controllers. Additional smaller electronics are required for control panel and rider experience systems, and these must be lightweight to reduce the load and energy usage.
A top-of-car device mounted on the elevator box integrates data controls and relies on industrial data connectors such as M12, D-Sub, or others. An onboard position controller ensures that the car travels in a smooth and level manner, moving as quickly as reasonable given the particular load (an empty car can travel more rapidly than a full one), and stopping smoothly. The position controller evaluates and levels each load inside of a small panel that depends on lightweight components that can easily be considered in a tight space, yet endure motion and stopping. The connectors used in these systems must be reliable. In the event of maintenance, they must also be easy to handle. Several connectivity suppliers, including Weidmüller, color code and label components used in elevator installations to facilitate easy, error-free assembly.
The most visible electronics interface to the elevator user is located inside of each car and consists of a control panel or floor selector, an emergency communications function, and a digital display indicating the car's progress through the building. These functions are facilitated by a compact connection system made up of circuit board and surface-mount components housed in a compressed space. Traditional button panels integrate LED lighting systems and contemporary haptics-enabled touchscreen panels may integrate an LCD, LED, or dot matrix display linked to the elevator control system via an interface unit. Microphones, speakers, and Bluetooth are integrated into the communication board. TE Connectivity offers a range of PCB connectors and board-to-board products for elevator control panels.
Sensors also come into play in elevators, including infrared, level, current, load, and hall-effect sensors. Current sensors help adjust the elevator's motor working current and level sensors help activate the car's brake mechanism to stop the elevator at the desired floor. Newark offers a selection of sensor products specifically for elevator applications. Sensors are used in smart building systems that increase efficiency and travel time by counting passengers to reduce stops with full cars. AI enabled by mmWave sensors can determine the difference between passengers and people moving past elevators.
"Modern elevator systems, like building infrastructure as a whole, are becoming smarter and more interconnected," said Thiel. "Innovations in passenger experience and safety necessarily drive modernization of systems. At a hardware level that means more sensors, more inputs/outputs, and more communication. Increasing power and signal density without the corresponding benefit of increased real estate in which to accomplish this is a challenge. Interconnect solutions must keep pace. To be a solution provider to this industry requires that your products are adept not only at safely handling high current/high voltage loads for elevator drive systems (and do so in a compact space), but also at transmitting an ever-increasing density of signal-level loads as dictated by the design."
The elevator industry is continuing to innovate and smart elevators are coming to more buildings. These elevators will know passengers are coming as soon as they enter a building and send a car down to their level. Add in machine learning, and the elevator of the future will predict user destinations based on regular movement patterns throughout an individual occupant's day or based on meeting data stored in their smartphone. Helpful or unsettling, these functions too will depend on connectivity.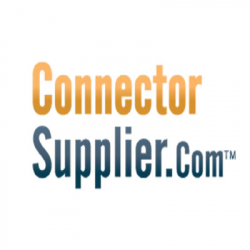 Latest posts by Connector Supplier
(see all)