Don't Look Back
Before we bid 2020 good riddance, let's look at how our industry handled the pandemic's disruptions in stride. Connector and cable companies teamed up with medical device manufacturers to develop life-saving equipment. Electronics distributors pivoted to source personal protection equipment for front-line workers. Companies used digital technologies to keep business flowing. We can credit AI, machine learning, and computational analyses — all powered by connectivity — with the rapid development of vaccines. At Connector Supplier, we're always impressed with the problem-solving ingenuity that drives our industry. This year, we are more than impressed; we are proud.
Our final issue of 2020 introduces a new Special Report. In these special issues, we pause our regular market-focused coverage to explore trends and products that cross markets and propel greater technologies. In our Trends & Disruptors issue, RF/microwave expert David Shaff predicts that AI will continue to be a powerful problem solver, along with other disruptive technologies. Longtime industry observer Bob Hult explores the ever-growing challenge of China in the electronics world. Medical analyst Wayne Shockloss says the connector industry is ready for the future with smaller, faster, and better connectivity solutions.
Connectors will help solve more challenges in 2021. We'll share those stories in Connector Supplier, with the help of the companies that look at problems as opportunities to design a better world.
With gratitude,
The Connector Supplier Team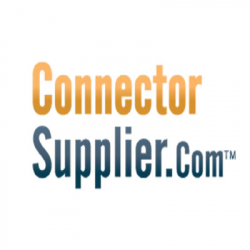 Latest posts by Connector Supplier
(see all)