Connector Industry Forecast: Ready to Reset
Our forecast calls for high speeds, clear signals, and a steady accumulation of connectivity solutions.
Well, that was an interesting start to the 2020s. We are ready for a reset this decade, so this Special Report is fully focused on the future. The connector industry has been steadily preparing for a new wave of technologies that require blazingly fast speeds, and this year we will see extraordinary connectors take their place in the most powerful applications yet.
On a small scale, the mighty USB takes a big step forward with the arrival of USB4. We'll examine the fast new standard and see how it will improve computing capabilities. Of course, it takes breakthrough architectures such as co-packaged optics to handle the ever-growing flow of data. Bob Hult explains how advanced packaging strategies will bring flexibility and efficiency to high-performance designs. More than any industry, medical technologies were asked to innovate under pressure last year. Wayne Shockloss looks at the interconnects that will continue to transform device design as trends become norms.
Prevailing winds are bringing in a new year full of smaller, faster, more powerful, more resilient, and more connected technologies. Bring on the shiny new year!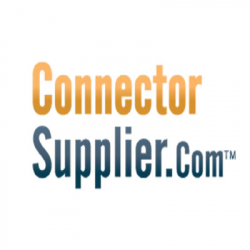 Latest posts by Connector Supplier
(see all)