Connectivity Solutions for Marine Environment Electronics
This week's Product Roundup highlights connectors and cable assemblies for marine environment electronics.
Connectivity Solutions for Marine Environment Electronics
Allied Electronics & Automation supplies Amphenol Sine Systems' eco|mate Aquarius waterproof connectors, which provide a range of flexible and economical solutions designed to reduce system complexity and minimize installation costs in harsh-environment applications including marine environment electronics, datacom/telecom infrastructure, building automation and control systems, intelligent traffic control systems, power and energy installations, off-road and railway vehicles, mining and instrumentation equipment, stage lighting and sound equipment, machine tools, and other electronics subjected to liquids or submersion. The series features rugged, UL94 V-0 thermoplastic housings and inserts that robustly withstand exposure to gas, oil, mineral oil, acid baths, and basic baths and offers a variety of shell sizes, inserts, and contact styles for broad application suitability. eco|mate Aquarius housings also feature a quick and reliable bayonet coupling mechanism that provides tactile mating confirmation and optimized sealing that provides IP68/69k protection when mated. They are available in standard plug, end-cap plug, and jam-nut or square-flange receptacle configurations loaded with machined or stamped and formed gold-, tin-, or silver-plated copper alloy contacts and support mixed power and signal layouts, as well as a wide range of wire gauges (28–12AWG). The series is also compliant with UL and RoHS requirements and is rated for a maximum of 23A and 500VAC/DC, more than 500 hours of exposure to corrosive environments, and more than 500 mating cycles in operating temperatures extending from -40°C to +105°C with NBR seals or -40°C to +125°C with silicone seals. Customization is available to meet various extreme-environment application requirements and includes options such as molded strain relief, 360° shielding, custom logos, enhanced sealing properties, and designs optimized for minimal conductor stress.
LEMO's W Series screw-coupling, underwater cable connectors with alignment keys provide peak protection (>IP68) from even high-pressure liquid ingress, ruggedly withstanding up to 30 bars of pressure, which translates to water depths up to 300m (984.25ft). W Series connectors incorporate the same insulators, contacts, and clamping system as LEMO's B Series, but replace the B Series' push-pull latching system with a watertight screw-coupling system equipped with a Viton (FPM) O-ring that maintains effective compression by leveraging the triangular shaped cavity principle. The series is available in nine ruggedized shell styles and six shell sizes equipped with 360° EMC shielding, four keying options to prevent the cross-mating similar connectors, and solder or crimp contacts. W Series underwater cable connectors are also available with 2–64 multipole contacts, fiber optic contacts, or 2–6 thermocouple contacts, as well as in mixed or hybrid layouts with up to 14 coaxial, fluidic, or fiber optic contacts. The series is compatible with cable diameters spanning 1–23.5mm and, once installed as part of a cable assembly, will need to have the rear part covered with an adhesive heat-shrink boot in order to ensure watertightness on the cable side as well. W Series underwater connectors exhibit shielding efficacy greater than 95dB at 10MHz and 80dB at 1GHz and are rated for operating temperatures extending from -20°C to +200°C. Ideal applications include marine environment electronics, nuclear physics, and the petroleum industry.
Cinch Connectivity Solutions' Fibreco Geo-Beam EX Expanded-Beam Connectors are designed and approved to the European ATEX directive and global IECEx 60079 standard for use in Zone 1 and Zone 2 hazardous areas and can also be used in Zone 0 hazardous areas with appropriate hardware. The series is also designed to offer great flexibility in terms of connector configurations and options in order to enable an extensive range of explosion-proof connectivity solutions for explosive and otherwise hazardous applications including marine environment electronics, chemical manufacturing, pharmaceutical manufacturing, oil and gas exploration, offshore oil and gas installations, and petrochemical refineries. The primary design of the series' electrical/optical variants (pictured left) features an eight-way copper connector focused around a standard #16 MIL-C39029 contact with a variable range of fiber configurations using MIL-PRF-29504, physical contact, and optical termini. The primary design of its expanded-beam fiber optic connectors (pictured right) features a standard Fibreco insert that allows for up to eight expanded-beam channels or a hybrid insert capable of combining power, electrical, and optical connectivity in a single connector. Both variants employ inline plugs and box-mount bulkheads made using Stainless Steel 316 for rugged resistance to extreme environments and feature a trapezoidal Tri-Start coupling mechanism that offers a reduced turn and an additional locking mechanism that provides both tactile and audible confirmation of proper mating. All Geo-Beam EX connectors are also compatible with standard, ATEX-approved metric cable glands that enable termination to varied cable constructions.
Smiths Interconnect's M23 Series circular power, signal, and data connectors are compact, robust, and widely employed in harsh-environment medical, industrial, pharmaceutical, food and beverage, chemical, and marine environment applications due to their stable electrical and mechanical continuity and rugged resistance to extreme conditions, including exposure to chemicals, aggressive gasses, pollution, oxidation, corrosion, lye, and acid. Designed in response to recent industrial market trends, the M23 Series' waterproof connectors are tested and qualified to meet IP68 sealing requirements for operation at depths of up to 5m for 72 hours and are qualified for use in submersible motor and pump applications. They deliver the same high electrical and mechanical reliability, durability, and failure-free performance in both wet and dry conditions; are very easy to handle and operate; and, like all M23 Series connectors, are equipped with Hypertac hyperboloid contact technology, which provides immunity to shock and vibration, low insertion and extraction forces, minimal contact resistance, long contact life, and high current ratings. M23 Series connectors are manufactured from high-grade stainless steel and advanced polymers and offer outstanding electromagnetic compatibility protection via a 360° screen connection, crimp contacts for various cross sections, various types of cable clamps, and ground connections for power connectors. They are also RoHS-compliant and UL/CSA-approved. Variants not qualified to perform at depths of up to five meters are environmentally sealed to IP67.
Bulgin's Standard Buccaneer USB Connectors for harsh industrial, transportation, and marine environment electronics are amongst its most popular waterproof circular connectors. Available with Type-A or Type-B USB 2.0 interfaces sealed to IP67, IP68, or IP69K when mated, and in configurations including cable plugs, screw-coupling panel-mount receptacles, and single- and double-ended cordsets, these rugged USB connectors are proven to deliver robust and reliable data connectivity in extreme environments. Standard Buccaneer USB Connectors also feature alignment indicators to help ensure proper mating, proven-secure locking mechanisms, and shielding for high noise immunity and EMI protection and support hot-pluggable and plug-and-play capabilities, as well as low- and high-speed bus connections with data rates spanning 1.5–480Mb/s. The series is rated for 1A, 30VACrms, and operating temperatures extending from 0°C to +70°C in Marine Severity Level 1 environments. Ideal applications include PCs and peripheral devices.
COAX Connectors' N-Type front-panel-mount bulkhead jacks with environmental sealing (P/N 25-291-P3-AW) are rugged, mid-sized, screw-coupling, 50Ω connectors designed in accordance with MIL-PRF-30912. The jacks have white bronze bodies for robust resistance to corrosion and tarnishing, PTFE insulators, silver-plated crimp bullet contacts, and silver-plated phosphor bronze center contacts, as well as internal sealing and top-hat clamps that combine to deliver IP68 sealing protection to depths of 10 meters for up to four hours, even when unmated. Suitable for use with Group AW cable in harsh outdoor and marine environment applications including communications systems, broadcast equipment, base stations, antennas, wireless networks, instrumentation equipment, and buoys, these rugged N-Type connectors fit front-side mounting holes with two flats and are rated for frequencies up to 11GHz, a minimum of 27N contact retention force, a minimum of 200N cable retention force, and 500 mating cycles in operating temperatures extending from -30°C to +70°C. They are also available off-the-shelf, or as bespoke IP68 connectors or cable assemblies customized to suit specific application requirements.
PEI-Genesis supplies SOURIAU's Shallow Water Immersion (SWIM) Series connectors, which are designed to provide cost-effective, high-performance connectivity solutions in marine environment applications including unmanned, remote-operated and autonomous surface vehicles (ROVs and ASVs), buoys, and commercial diving equipment. SWIM Series connectors have ruggedized, thermoplastic housings that reliably resist corrosion and cathodic delamination and employ dry mate sealing technology inspired by SOURIAU's JUPITER Series connectors, which has been proven in harsh marine environments for more than 50 years. SWIM Series shells also have a robust coupling ring that makes it quick and easy to mate and unmate solutions with even high-density contact arrangements, polarization keys to prevent mismating, and a scoop-proof contact design that enables blind mating. For robust shell-to-shell sealing, the series employs two O-rings in the coupling interface, ensuring reliable watertight performance to depths of 300 meters. The series also reliably withstands up to 30bar or 430psi of pressure and operating temperatures extending from -20°C to +70°C. Optional overmolded cable terminations and complete cable assemblies are available upon request.
SCHURTER's waterproof, push-pull appliance couplers provide robust and reliable power connections suitable for use in a wide range of harsh environment applications in the medical, industrial, food processing, laboratory, outdoor equipment, and marine environment electronics industries. Mated pairs of Series 4761 IEC appliance inlets and Series 4762 rewireable cord connectors provide IP67 protection when mated and IP69K protection when unmated and equipped with their corresponding accessory covers. They also robustly withstand temporary submersion in water, high-pressure, hot-water cleaning processes, and several disinfection and sterilization processes. Other beneficial features include user-friendly push-pull mating mechanisms, audible confirmation of proper engagement, symbolic and color-coded indication of the proper pull-out direction, and breakaway safety mechanisms that help avoid user entanglement and injury, as well as connector and cable damage. SCHURTER's waterproof, push-pull appliance couplers are similar in style to IEC and UL/CSA 60320 connectors but are distinguished by a special contact arrangement to prevent intermating with conventional power cords and preserve the couplers' power and IP ratings and cord retention strength; although, they are still approved to VDE and UL/CSA according to IEC/UL 60320, which simplifies the OEM approval process and saves both time and money. Inlets are available with solder or quick-connect terminals and cord connectors are equipped with conventional screw terminals, which are commonly seen in rewireable connector designs and don't require any special tools for wire assembly, and compatible with cable diameters spanning 6–10mm. The couplers are also available in black and white and as complete sets or individual components and are rated for 10A at 250VAC (IEC), 15A at 250VAC (UL/CSA), and a maximum operating temperature of +120°C.
WAGO's 750 XTR I/O System is designed to provide safe, reliable, and economical signal acquisition and transmission both in and around Zone 2/22 hazardous areas when inside an approved enclosure and can also be integrated with intrinsically safe sensors and actuators in Zone 0/20 and 1/21 via the I/O modules in the blue housings. Thanks to its ATEX/IECEx approvals and ruggedized, extreme-environment design featuring immunity to interference, up to 5kV of impulse voltage isolation per DIN EN 60870-2-1, up to 5g vibration resistance per DIN EN 60068-2-6, up to 15g shock resistance (150m/s2) and 25g continuous shock resistance (250m/s2) per IEC 60068-2-27, and compatibility with operating temperatures extending from -40°C to +70°C, WAGO's 750 XTR I/O System is ideal for use in extreme-environment applications in a wide range of markets. Ideal applications include upstream and downstream oil and gas industry applications, ranging from extraction and processing to transportation and refinement; renewable wind, solar, and biogas energy applications; transformer stations and power distribution systems; and outdoor and marine environment applications, including tunnel boring, railways, shipbuilding, and marine propulsion technologies. The 750 XTR I/O System also supports most industrial fieldbus networks, including PROFIBUS, CANopen, EtherNet/IP, and MODBUS TCP/UDP, and even utility-based protocols including DNP3, IEC 6180, 608790, and 61400 when used in tandem with SMARTGRID XTR PLCs. In addition, its wide range of extreme-environment modules offer up to 16 channels in a width of just 12mm, which can help save a significant amount of control cabinet space without restricting applications in any way.
WAYTEK supplies Amphenol Sine Systems' AT Series connectors, which are designed to be interchangeable with DEUTSCH DT Series connectors and are suitable for use in a variety of heavy-duty applications in transportation, military, alternative energy, agricultural, and marine environment electronics. These high-performance, cost-effective connectors feature robust environmental seals with industry-leading seal retention capabilities and unique contact technologies that boost performance while maintaining drop-in compatibility with other existing standard products worldwide. AT Series connector housings are manufactured with an RoHS-compliant thermoplastic material that exhibits excellent durability, UV resistance, and dielectric and mechanical properties and incorporate an integral latching system that ensures a definitive electrical and mechanical connection. The sealing system is comprised of front and rear high-temperature silicone seals that establish reliable, IP67-rated perimeters against environmental ingress when mated, in the back with the help of optional sealing plugs and back caps, and in the front with the help of recessed cavities that ensure a secure fit and wedge locks that ensure reliable seal alignment and retention. AT Series connectors are available with seven pin-counts (2, 3, 4, 6, 8, 12, and 18) and equipped with high-quality, size #16, nickel- or gold-plated copper alloy contacts rated for up to 13A at 125°C continuous and designed to accept 14–20AWG wire. The series is also resistant to shock and vibration and rated for a minimum of 100 mating cycles in operating temperatures extending from -55°C to +125°C.
Stewart Connector's SealJack Cable Applied Connectors incorporate its proven-reliable RJ45 modular plugs and punch-down jacks into a sealed shell design that supports convenient, in-field cable termination and provides IP67 protection when mated. Designed to address the growing need for Ethernet and IoT connectivity in harsh industrial, marine environment, military communications, renewable energy, security and monitoring, test, and medical applications, the versatile SealJack Cable Applied Series offers shielded and unshielded cable applied jacks, plugs, and cable assemblies with circular, bayonet-style coupling mechanisms for ease of use and consistent sealing and supports Cat 5E, Cat6, Cat6A, 10/100 Base-T, 1G Base-T, 2.5G Base-T, 5G Base-T, 10G Base-T, and PoE transmission for widespread suitability. It is also RoHS compliant. Field termination plug kits include an IP67 shell and a modular RJ45 plug, cable assemblies can be provided with dual or single IP67-rated plug terminations, and all parts are shipped with IP67 caps to protect the connectors from outside elements when they're not in use.
Ex-El Group specializes in providing solutions for customers working with complex, high-profile, and mission-critical naval and marine environment applications, including naval warships and submarine programs, and is an authorized design partner for Amphenol LTD, which offers an array of corrosion-resistant, marine bronze connectors compliant with MIL, VG, and EN standards. Amphenol Air LB's GCB-B Series marine bronze connectors, available through Amphenol LTD, are frequently employed in external and on-deck applications. These circular, waterproof, wear-, vibration-, and salt-spray-resistant reverse-bayonet connectors are approved to VG95234 Version B, proven to provide high-reliability performance, and available with up to 61 poles. They are rated for up to 245A and 3,000V in operating temperatures extending from -55°C to +125°C and are available with metal protective caps with varying tether lengths or mounting rings and a variety of backshells rated for up to 1 bar of pressure in temperatures extending from -65°C to +200°C.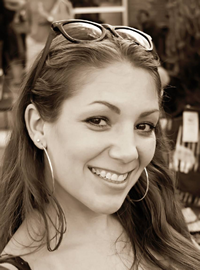 Latest posts by Christine Stieglitz
(see all)