Connectivity Innovations in Aerospace Applications
The unique connectivity requirements of the aerospace market continue to motivate ongoing innovation. Minimal size and weight, resistance to shock and vibration, high data rate speeds, and high reliability are critical attributes for even the smallest components in aircraft.
The MIL-DTL-38999 series of connectors has been around since the 1960s. Its smaller contacts and higher density insert patterns provide a ruggedized solution for military and aerospace applications. Over the years, shell styles, coupling methods, derivatives, and capabilities have evolved, maintaining this connector's popularity as needs have changed.
Every pound of reduced weight on an aircraft saves an estimated 14,000 gallons of fuel per year, so any effort to decrease weight is significant. The trend across the industry is to decrease weight and size while maintaining the performance that users are accustomed to with 38999 Series III.
Series Five improves on popular MIL/Aero connector
Amphenol Aerospace has introduced the Series Five connector, which the company is calling the 38999's next evolutionary step. Series Five incorporates the traditional 38999-style connector into a lighter, smaller, denser, and more compact package in response to industry demands. "This is especially important in certain markets (space and satellites, mobile communications, hypersonic missiles, electric aircraft including UAVs and eVTOL, and hybrid/electric ground vehicles) but based on the performance specs and the fact that the trend everywhere is toward greater electrification, we expect Series Five to be a general purpose connector across a variety of applications," said Joel Wetsig, business development analyst at Amphenol Aerospace.
The Series Five miniature circular connector meets all the performance requirements in standard 38999 connectors, yet at 20% smaller and up to 50% lighter compared to Series III, it is capable of handling higher operating voltages without sacrificing signal density. Series Five accomplishes this through several design features.
Single piece insulators with metal clip contact retention are qualified to 38999 and available in the same patterns and contact counts.
Triple web grommets and radial main joint gaskets provide excellent fluid ingress protection and maximum shell-to-shell conductivity.
Scoop-proof shell design prevents damage to the contact interface during mating.
Standard accessory threads allow the use of existing M85049-compliant backshells and accessories.
Raychem USB 3.1 cable addresses higher data rate speeds
"Higher data rates are becoming a staple requirement for next generation aerospace platforms," said Greg Shirk, product manager for TE Connectivity's Aerospace, Defense, and Marine division. Shirk explained that TE's new Raychem USB 3.1 cable was developed to address the need for higher data rates in the aerospace and defense markets. "The industry has been moving in a faster data direction and that's not slowing down anytime soon," he said. "We have the legacy USB 2.0 and 3.0. Now, the 3.1 expands on that with data rate speeds up to 10 Gb/s."
The 3.1 addresses data rate needs while maintaining many of the same characteristics and traits that are necessary for the aerospace, defense, and marine markets, such as more robust cable construction, the ability to withstand higher environmental temperatures (-65 ˚C up to 200 ˚C), and ensuring specifications for smoke density and toxicity standards.
In addition, weight and flexibility are addressed with the choice of conductor size, one of the larger cable components. "The conductor size of the data and power lines was selected to meet the design criteria to account for the minimum allowable conductor sizes. We're really trying to be efficient with the conductor usage while carrying the same data rates, and also accounting for voltage drop and data transmission requirements for the standard," said Shirk.
Jacketing and other materials also factored into the design to allow for flexible applications, like in-flight entertainment (IFE) on aircraft, and other applications where wire and cable have to fit in really small spaces. Incorporating an extruded component and jacket, rather than the tape wrap that is the industry standard, results in a simpler termination strategy. "This makes it easier to prepare the cable for connector isolation. When you have a lot of these cables that are going into a wire harness, the time saved on each of those USB constructions with this extruded component and jacket really adds up," Shirk added.
Unmanned aerial vehicles (UAV), aka drones, have become highly sophisticated in their abilities to gather and process information, and to learn from it. UAV are now used for a variety of jobs that are cumbersome, time consuming, or too dangerous for people to do. They can scan agricultural fields for drought conditions or insect infestations, inspect oil rigs, perform search-and-rescue missions or monitor wildlife in difficult terrain, and scan bridges and other structures for signs of wear.
With artificial intelligence (AI), a drone can gather data, analyze it, and essentially educate itself so that it knows what to do next, explained Joshua Jacobi, chief sales officer with ept. As aircraft evolve and their capabilities expand, such as for unmanned flying taxis, AI allows them to gather data on environmental patterns, birds, or other aircraft, to determine a course of action. "The Colibri connector ensures the highest speeds and signal reliability for aerospace AI applications and communication. Colibri connectors are also utilized in the COMe module Standard which offers engineers a modular, cost effective, and faster way to approach their designs," Jacobi said.
Reducing size and weight, increasing data rate speeds, and incorporating new capabilities such as AI will continue to be challenges for the foreseeable future. Connector and cable suppliers are working to keep pace with advancing technology and new demands for convenience, reliability, speed, and accuracy.
To learn more about the companies mentioned in this article, visit the Preferred Supplier pages for Amphenol Aerospace, TE Connectivity, and ept.
Subscribe to our weekly e-newsletters, follow us on LinkedIn, Twitter, and Facebook, and check out our eBook archives for more applicable, expert-informed connectivity content.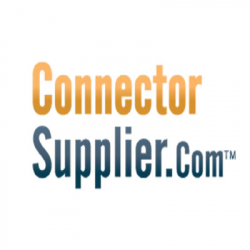 Latest posts by Connector Supplier
(see all)