Cambridge CXP-Multi-Connector Range for CoaXPress Applications
Cambridge CXP-Multi-Connector Range for CoaXPress Applications
Engineered for CoaXPress applications, Cambridge Connectors' CXP-Multi-Connector range meets the needs of the machine vision industry, providing a small-form-factor, stackable, multi-port connector system that can operate in high-speed, high-definition video applications and provides polarized interconnection capabilities.
The system comprises two connector bodies (widths of 13mm and 9mm) secured together with precision press-fit links providing an array of connector ports with precise pitch separations of 9mm and 11mm. A multi-way connector is formed with "n" down-connection ports plus one high-speed up-connection port. Standard configurations are anticipated to provide two ports, 4+1 ports, and 6+1 ports, but the flexibility of the system means that a wide variety is available pre-configured by Cambridge Connectors. An important feature of the CXP Standard is that each port can incorporate a light pipe to display identification or status data; straight and right-angle versions are available. The secure latching mechanism, compatible with standard 1.0/2.3 connectors, provides high connection integrity with a simple push/pull operation.
Visit Cambridge Connectors online.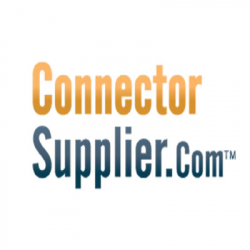 Latest posts by Connector Supplier
(see all)